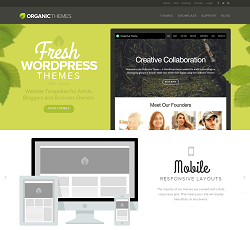 WordPress is used to run the lion's share of websites today. Due to its popularity, there are many businesses producing their own themes and plugins to use with WordPress.
Over the years, I have used a wide array of these themes, and there are a few that I keep coming back to. For this entry, I will take a closer look at Organic Themes and determine if they are worth your money.

About Organic Themes
On the Hawaiian Island of Maui in the town of Lahaina, Jeff Milone and David Morgan first founded Organic Themes in 2009. The name "Organic Themes" was chosen because it suited their approach to developing and designing WordPress themes as well as reflected their personal lifestyles.
Organic Themes was first launched in February 2010. Today, their headquarters are in San Diego from where they serve more than 50,000 clients. WordPress.com has even partnered with them. The brains behind Organic Themes also run a web host, Kahuna Host.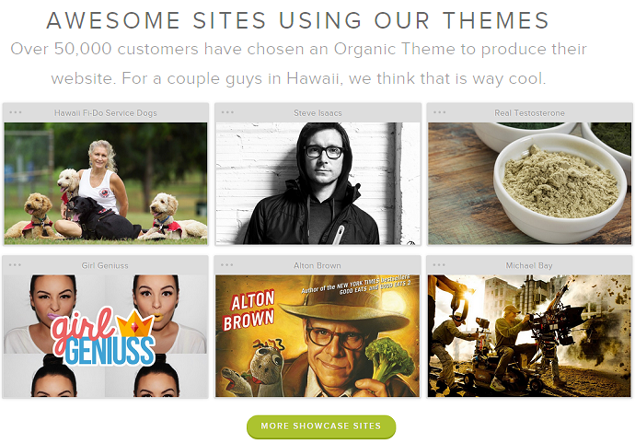 Organic Themes does not believe in using unnecessary added effects that are often found in the design world. Therefore, you will not find excessive flashy gradients, drop shadows, or other effects. Plus, their theme alternatives are not overwhelming and the code is simple to understand and clean. This allows for faster setup, load times, and personalization of your theme. They believe that less is more.
Top Features of Organic Themes
For just about every type of website, there is an Organic Themes theme. At the time of this review, there were the following themes:
Purpose
Restaurant
Connect
Adventure
Natural
Collective
Seed
Business
Bold
Fresh Blog
Shop
Profile
Photographer
Music
Showcase
Response
Non-Profit
Tech
Portfolio
Magazine
Structure
Block
News
Studio

You can get an idea of the function each of these themes serves by the name. The ones with the more ambiguous names are minimal, multipurpose themes.
The majority of the themes are compatible with all popular browsers, such as Opera, Safari, Internet Explorer, Chrome, Firefox, etc. They also all have responsive design. In addition, several of the themes are retina ready, compatible with Gravity Forms, and WooCommerce compatible, including personalization options to change color styling.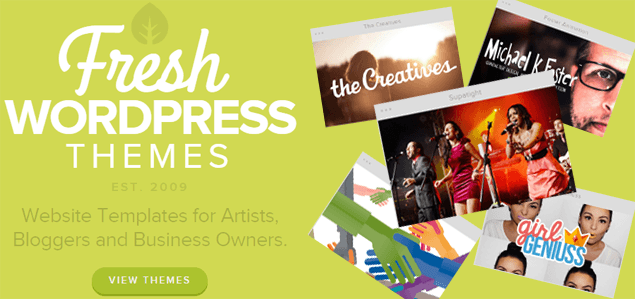 There are different features for the different themes. Some common features are custom page templates, featured videos, sliders, custom headers, social media integration, and featured images. In terms of valid code; the proper placement and use of excerpts, headings, and titles; and other elements, all of the themes are search engine optimized.
Organic Themes is continually improving their themes. They focus on producing updates to existing themes and quality new themes, instead of cranking out as many themes as they can in quick succession. None of their designs have been retired yet.

For the purposes of this review, I bought the Shop Theme. This is a responsive theme that has a strong focus on ecommerce sites. If you are interested in setting up an online store using WordPress, this is the perfect theme for you.
To turn the theme into a fully functional online store, the Shop was designed to work seamlessly with the free WooCommerce plugin. In a matter of hours or even minutes, you are able to sell your products to consumers across the globe, once you pick this theme and install it.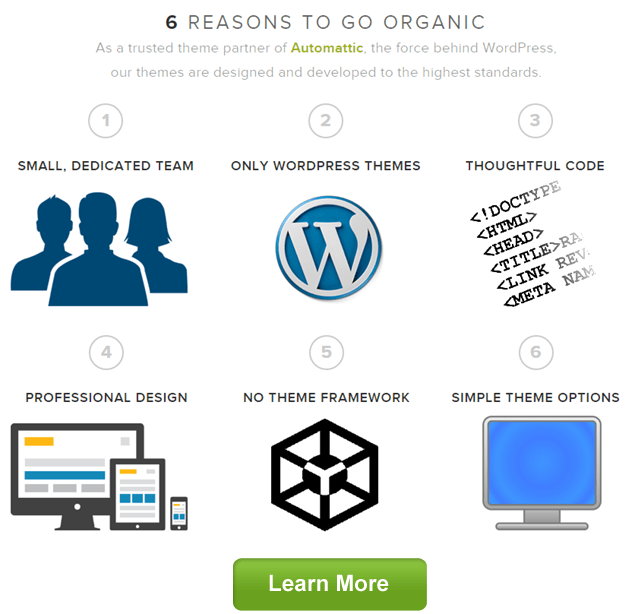 Without the need to edit any code, you can easily change the page elements or colors. This is common for the Organic Themes offerings. This makes the themes perfectly suited for those who want to get the job done as quickly as possible or for non-technical users. In addition, this theme comes with support for multiple sliders, a variety of shortcodes, multiple column layouts, and different post formats.
Plus, you can sign up for Organic Themes web hosting if you want to be spared the hassle of finding a web host. Their rates are quite competitive.
Organic Themes Prices
There are two options for purchasing Organic Themes. You can buy them individually for $69 each. Or, you can buy the Developer Pack and get all two dozen of the themes for $249. You are entitled to unlimited use of the theme for client work or for yourself when you purchase a theme. Plus, with each theme sold, design files are included.
Compared to their competitors, the themes at Organic Themes are on the pricey side. However, you are paying for great functionality, superior design, and support. With the purchase of a theme, you get a one year subscription to theme updates, support, your account, and community forums. If you want to renew after a year, it will cost you the same amount you originally paid for the theme.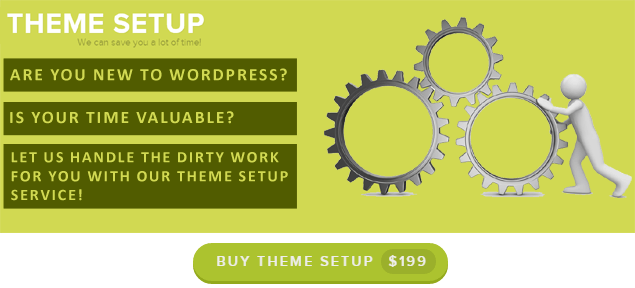 Though it is easy enough to set up your theme yourself with all of the tutorials available, you can also purchase Theme Setup. For $199, Organic Themes will manually install WordPress, your theme, essential plugins, and demo content.
In addition, Organic Themes offers three web hosting packages: Just Me ($20 per month), My Business ($50 per month), and My Enterprise ($150 per month).
Criticism of Organic Themes
My biggest issue with Organic Themes was that it is kind of on the expensive side. Most of the other themes out there you can get for under $50. However, I did find that you do get what you pay for. The support team appears to always be on, and the themes I tried out worked flawlessly. There were no glitches, which can be quite prevalent with competitors' themes.
To really dig up some dirt on Organic Themes, I went to WordPress discussion boards. For the most part, people had a really great experience with Organic Themes. Most of the complaints I saw were obsolete. For example, there were users who were upset that support was only available through a ticketing system, but as you will read below, that problem has since been rectified.

Customer Support
After a brief period of only conducting support services using a ticketing system, Organic Themes reverted back to using community forums. This was a smart and mature move on their part, since this helps users get responses faster. The now obsolete ticket system was slow. In addition, there is a broad range of tutorials, extensive FAQ, and plenty of documentation for all themes.

Organic Themes is also quite active on Facebook and Twitter and are responsive to inquiries on these sites. The support hours are 9am to 6pm EST Monday through Friday, though they have been known to answer questions outside of those hours.
After having some troubles with the demo content for one of the themes I was working on, I posted on the forums late on a Saturday night. When I got up Sunday morning to see if my question had been answered, I was delighted to see that it had. In fact, the rep gave me some helpful supporting documentation as well.
Conclusion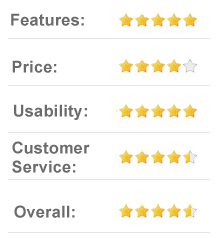 Organic Themes provides a spectacular collection of functional, responsive, and customizable designs that stay ahead of the trends. Though the themes are a bit expensive, you are paying for updates, support, and top quality designs. It is a piece of cake downloading your themes and logging into your account, yet setting up new themes may take a little work.
The support staff works normal business hours for the East Coast of the United States, but they will respond outside of work hours. With the willingness of Organic Themes to go the extra mile and provide good value for your dollar, I strongly recommend using their themes for your next WordPress project.