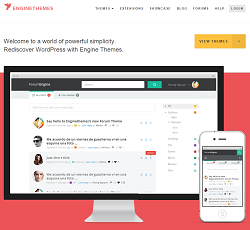 The majority of websites these days are run using WordPress. To help boost WordPress's already impressive array of plugins and themes, there are many companies stepping up to produce their own products to use with WordPress. I have used my fair share over the years, both free and fee, and there are a few I keep renewing my license for.
On this site, I look at some of my favorite WordPress themes and plugins. For this entry, we will take a closer look at EngineThemes to see if it is worth your money.

About EngineThemes
There is little information about EngineThemes to be found online. The company started in 2012 in Ho Chi Minh City, Viet Nam. Khoa Le Nguyen Anh is the CEO and founder of EngineThemes. He is a self-described "paranoid coffeeholic." From looking at the company's team of developers, tech support, and project manager, you can tell they love their work.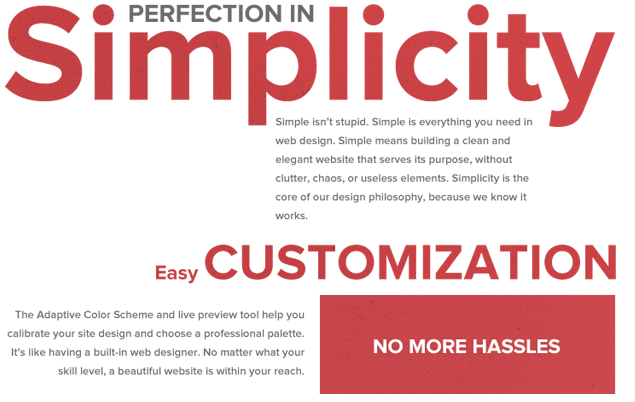 EngineThemes offers an array of products, but by far, their most popular product is JobEngine. This app-theme will be the main focus of this review, though I will touch on their other products too. Their other themes are ClassifiedEngine, DirectoryEngine, FreelanceEngine, ForumEngine, QAEngine, HotelEngine, and OneEngine.
Top Features and Products of EngineThemes
All of the products from EngineThemes have the following default features:
Simple Interface
The interface is not clogged up with a bunch of bells and whistles you will never use. They deliver a set of intuitive, simple theme features without gimmicks
Translation Support
For any region on the globe, you can localize your site. There are six major languages preinstalled for the built-in translator that comes with each theme.
Smart Design Tools
EngineThemes' Adaptive Color Scheme is a revolutionary design tool great for creating striking layouts.
Weekly Updates
EngineThemes does a good job of staying on top of upgrading features, fixing bugs, and improving their themes. Every week, they send out new updates.
Frontend Controls
You will never need to mess around with the WordPress dashboard anymore. Without leaving your homepage, you can edit and publish content with EngineThemes' custom frontend controls.
Mobile Optimized
With a lot of WordPress themes, the mobile site is just a cheap copy of the desktop version. With EngineThemes, the mobile themes are specifically designed for the small screen.

JobEngine makes running a job board incredibly simple. This theme combines a simple user experience with powerful customization tools. With the clever use of Ajax job filters, users can refine their search criteria without reloading the page. The job management feature allows sorting of listings by job type, category, and location. Plus, there are payment plans and gateways incorporated.
EngineThemes' futuristic designed classified ads theme is called ClassifiedEngine. This comes with powerful built-in design tools and a simplified user experience. It is also tailor-made to monetize ads.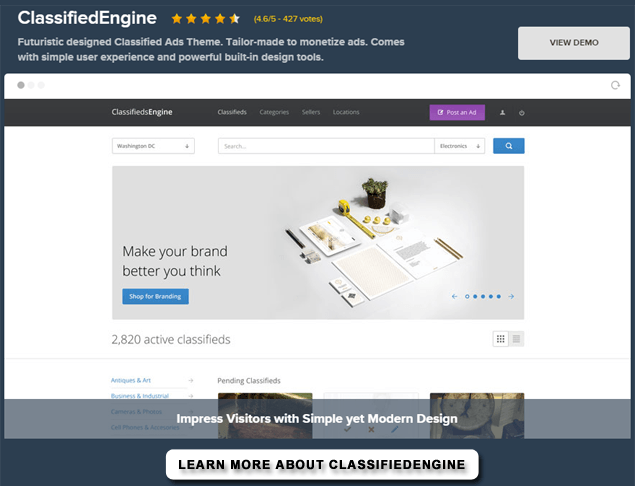 DirectoryEngine is the first WordPress directory theme to allow you to build your own site from multiple content modules. There is also dedicated mobile design included.
FreelanceEngine helps you create a beautifully crafted, simple to use website that connects freelancers with clients. Within minutes, you can get your site up and running and have money flowing in.
For building an online community, there is no easier way to get started than with EngineThemes' ForumEngine. It is optimized for a more social interaction and ensures the forum will never be abandoned.
There are three other products from EngineThemes. OneEngine is a free multipurpose one page WordPress theme layout builder with glorious designs and simple to use backend options. QAEngine is a WordPress question and answer theme that is content focused. And, HotelEngine extends a hotel's excellent customer service to its online experience with a booking plugin and two themes.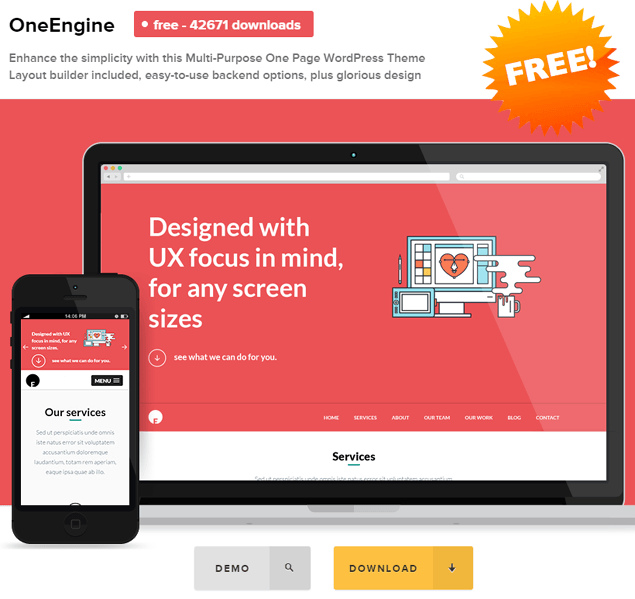 EngineThemes Prices
For the JobEngine theme, it costs $129 for a one year license. After the year expires, you have the option to renew your license for 50 percent off the regular price. In addition, there are a variety of extensions you can get with the JobEngine ranging from the $9 Indeed Plugin that imports Indeed jobs to your job board to the $29 Job Map Plugin, which displays jobs in maps.
ClassifiedEngine costs $89 for the same licensing terms as the JobEngine. In addition, there are extensions like the Coupon Plugin, PayPal Express, Ad Roll Plugin, and more that cost $19 each.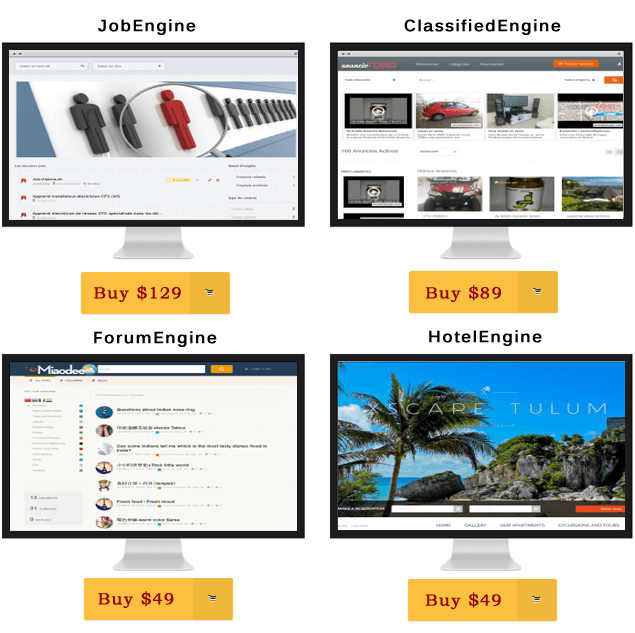 ForumEngine costs $49 and has two extensions: the Ideas Plugin for $14 and Installation & Configuration, which gets your forum up and running hassle free for $19.
HotelEngine costs $49 to $169 depending on the number of themes and features you want. DirectoryEngine and FreelanceEngine are $89 each. QAEngine is $49. And, finally, the barebones OneEngine theme is free.
Criticism of EngineThemes
The bulk of my research for this review was using the JobEngine. So, my main criticism comes from that product. The feature I would have liked to have seen would be the ability for job seekers to attach a resume to their profile, so they can apply for jobs much more quickly. Of course, if a job seeker really wants a job, they will make the extra effort. Still, it would be a nice feature.

Beyond that, I did not find much to criticize. To find out what others were saying, I went to the WordPress theme and plugin discussion boards. When it came to the utility of the EngineThemes products, there were no complaints. The biggest issues were with the pricing. For a WordPress theme, EngineThemes products are on the pricey side. But, you get what you pay for.
Customer Support
The best feature of EngineThemes customer support is its documentation. It is as comprehensive as it gets. For help with setting things up, in the support section, you can easily follow the articles. However, since the themes are so intuitive to use, you probably will not even need to refer to the documentation.
It helps immensely that several of the actions needed to set up the themes are in wizard form. Any error messages clearly explain your mistake and are user friendly.

You are fairly limited in the ways you can reach EngineThemes if you do not find an answer to your question in the support documentation. They do not list a phone number, and it is hard to tell when they are available, since they are located in Viet Nam.
However, there is a live chat feature that is hit or miss in its availability, and there is a contact form on the site. In addition, they have Facebook and Twitter accounts.
I used their contact form to ask a question one evening, and I had a response in my inbox the following morning. The response was thorough and included links to supporting documentation. In addition, the customer service rep told me I could contact her directly if I had any more questions.
Conclusion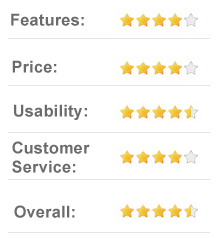 The themes from EngineThemes are very well-delivered and well-designed. Rather than going the route of creating plugins, EngineThemes does a great job of combining functionality and appearance together in one package. The features and designs really complement each other. There are no fears of plugin features not working or other compatibility issues because of EngineThemes' approach.
I could not think of anything major that could have been added or that was missing that could have improved the products when it comes to features. If you want to build a job site or create any of the other specialized sites that EngineThemes' products address, I strongly recommend giving the themes at EngineThemes a try.