About YesStyle
Retail therapy is sometimes the best form of relaxation and therapy. The emergence of the Internet has made it so that it is very easy to do some shopping right from the comfort of your own home computer. As a result, the number of retail websites on the Internet has really exploded within the last few years. Of course, all of these websites have the same mission, which is to sell you stuff so that you will spend money with them. With so many retail sites on the web, it can make it challenging to find the right site to fit what you are looking for. Not to mention, you want to make sure that you are getting the best deal possible.
Yesstyle.com is an Asian e-shop website that mostly features products such as:
They also offer skin and beauty products, fragrances and other items. These products are mostly Asian country based and hence, sourced from countries such as China, Japan, Korea, etc., generally from Asian countries.
YesStyle has a nice website which can relate to the individual needs of a person in making them look presentable and in with the latest fashion trends. This website has the latest in fashion trends and sees to it that the brands they offer are of high quality. Almost all the products from YesStyle are perfect as gift ideas for your family and friends. These come with gift packaging that is done in a pleasing manner before they are shipped to customers.
Customers who visit the shop can discover the latest and the hottest trend in fashion that are updated on a weekly basis. Additionally, the website has fashion blogs and articles related to the fashion industry that are written by fashion bloggers and their own fashion gurus. As an up and coming site within the fashion world, YesStyle.com continues to amaze. Let's take a deeper look at everything the site has to offer.

Top Features Of YesStyle
YesStyle.com has wide selection of fashionable products of latest trends that are made by known designers and their in-house fashion stylists and designers. It does not only provide the customers with trendy lifestyle items but they ensure that the materials they use. Upon a visit to the homepage of the site you will realize how the site is very well organized and designed. The image of the site is very crisp and clean which translates well into what is sold on the site.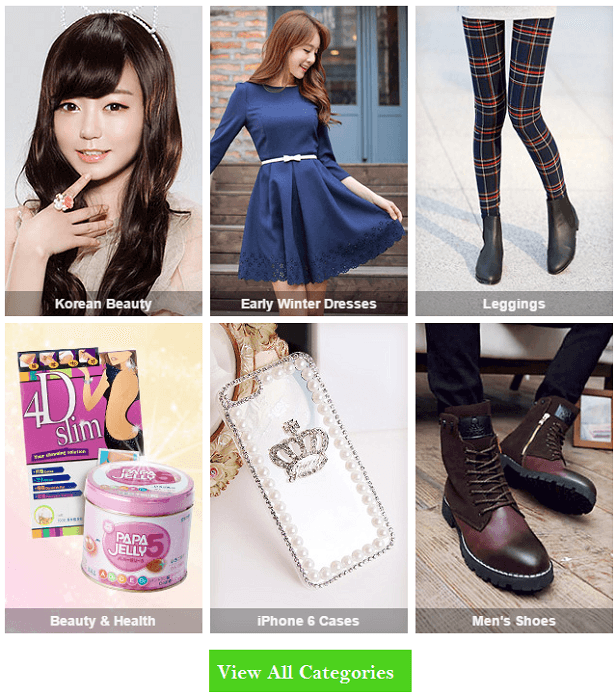 In terms of the different type of products that are sold on the site, there is everything from clothes for men, women and children to handbags and accessories. The site is laid out in a very user-friendly way, with the main categories appearing on the top navigation bar. There is also a nice rotating carousel on the homepage which includes the latest deals and some of the newest and featured products that are available for purchase on the website. The site also includes a nice search functionality in the upper right hand corner which makes it simple to look for anything that you might want to find on the site. The search function is actually quite good and accurate. A number of results and related results appear on the search screen once you click "search."
The site is also very technological savvy and has a mobile application that can be downloaded for smartphone and tablets on both the iPhone and Android operating systems. With this app you are able to do shopping from anywhere in the globe that has Internet or cell service. In addition, you are able to track your shipping order status through the app or the website directly.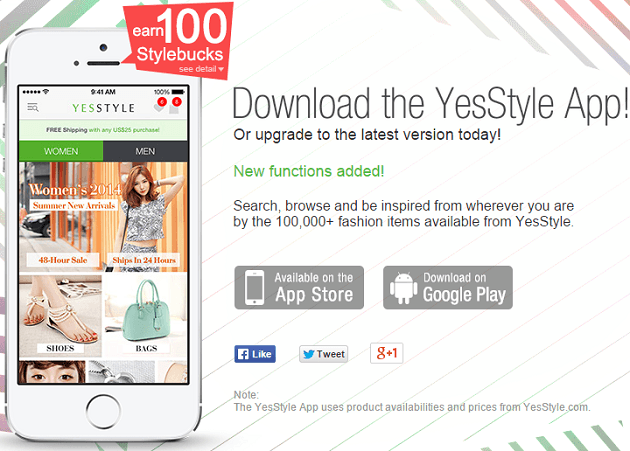 While it is not required, it is recommended to create a shopper account before purchasing anything on the website. In doing so you can rack up purchase points, which eventually may lead to some free clothes or discounts. In addition, creating a profile allows the site to send you updates and clothing suggestions based on what you have purchased in the past. It's truly beneficial and in your best interest to create a profile if you foresee that you will be shopping on YesStyle.com frequently.
YesStyle Prices
Depending on what you are in the market to purchase on YesStyle.com will also affect how much you spend. Typically everything on the site is discounted and reasonably priced, but there are some special deals that happen on the site from time to time. At the time of this review the site was running three different sales simultaneously. Typically the sales run from 20% off to as much as 60% off! There is also free shipping for any purchases over $25.00. All of these discounts can make shopping on the site a breeze because you can get quite a few items for an overall low price point.
Criticism Of YesStyle.com
The site is definitely one worth considering, but there are also quite a few criticisms from previous users. The biggest criticisms are that the products that are sold on the site are cheaply made or not very high quality. In addition, others have complained that the brands that are sold on the site are second-rate or unknown which does not motivate you to purchase additional items if you are unfamiliar with the brand, even if they are cheap.

Another concern people have is that if you are shopping internationally (anywhere outside China) there is additional shipping and processing fee which can tack on an additional $20.00 to your overall order. This kind of defeats the purpose of the discounted clothes if you have to end up paying additional costs just for shipping.
Lastly, there's the issue that it can be difficult to return items that you purchase on the site. Although it is possible, it requires a lot of back and forth and things can get lost in translation with the language barrier since the company is based in China.
Customer Support

Speaking of communication, if you do have any issues or need to get in touch with the site for any reason you can contact them via telephone, e-mail and text support. Although the company is based out of China, they do offer customer support in up to 10 different languages from English to Arabic. The customer service reviews of the site are actually quite good, with quick response times for e-mail and text and the phone service is also quite on point.
There are also some extensions on social media websites such as Facebook where you can communicate with representatives. There is also a feature on the company's application so that you can get in touch with them directly through simply pressing a button on the app. In short, there are a number of useful resources to get in touch with the YesStyle team!
Final Thoughts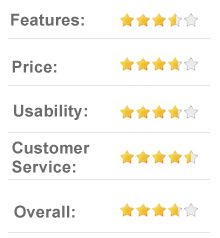 There are a lot of shopping options on the Internet, so many options that it can definitely get overwhelming. With YesStyle.com, you are able to find almost any type of clothing item that you can imagine, all at reasonably priced costs. The site is very easy to navigate and it is quite easy to set up a profile and shop away.
Not to mention, the customer service is always there for you should you have any issues. The site usually runs quite a few sales a month, so there's a chance that you will be able to catch a deal. So if you're in the market for some new clothes, shoes or handbags, visit YesStyle.com today!