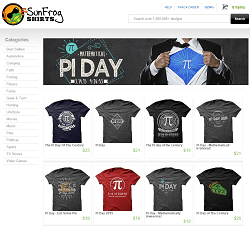 Many people want to wear clothes that help them stand out from the crowd. They don't want to wear plain t-shirts. They really don't want to wear mass produced shirts sold at big box stores. They want to create a unique appearance with every shirt they wear.
The Internet has helped these people find a wider range of designs to fill out their wardrobes. There are hundreds of websites that sell custom designs targeted to niche audiences. Sun Frog Shirts is one of those websites.
You should always shop around to make sure you get quality products at affordable prices. More often than not, though, you will have a good experience ordering from Sun Frog Shirts. The company has an impressive number of designs made by independent artists. Since Sun Frog Shirts uses print on demand technology, you can get those designs at fair prices.

About Sun Frog Shirts
Sun Frog Shirts is a company that sells t-shirts, hoodies, and similar apparel. The company prints exclusive designs made by independent artists. In some respects, it is a marketplace that lets independent designers reach a larger audience. In other ways, it is an apparel printer that can handle practically any type of order.
Artists selling their designs through Sun Frog Shirts work independently to meet the needs of their target audiences. This means that Sun Frog Shirts website has a huge range of designs. Practically anyone can find something that matches their sense of style.
Sun Frog Shirts is able to keep prices low by printing shirts on demand. It doesn't actually make the shirt until you order it. Once you place your order, someone at Sun Frog Shirts chooses the size and color that you specify and prints the design on it. It then gets shipped directly to you.
This approach to selling apparel helps Sun Frog Shirts keep its overhead costs as low as possible. The company does not need a large warehouse to store hundreds of designs. It just needs a space to hold all of its t-shirts. This significantly reduces the cost of running the business. Those savings get passed on to the customer while helping independent designers profit.

Top Features of Sun Frog Shirts
Sun Frog Shirts has a huge selection of t-shirts and hoodies. Most of the designs have pop culture references that some buyers will find funny. Other designs are meant to be irreverent. Nearly all of the designs poke fun at something, whether it's an iconic movie, television series, sports team, or politician.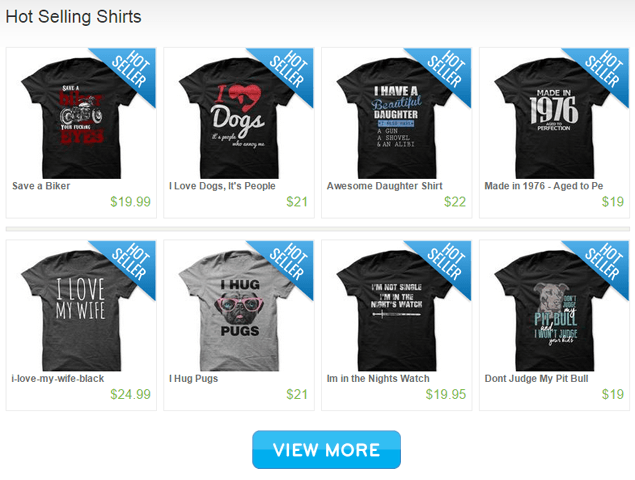 The website makes it easy to search the catalog, which is good considering that the company has over 1,000,000 designs for sale. Customers can browse by category or search by description. The categories are extremely diverse. You will likely find a design that matches your interests whether you like fishing, cars, or geek culture.
The designs are made by independent artists, so there is a lot of diversity. That's great for people who want to support unique designers while adding interesting concepts to their shirt collections.
Criticism of Sun Frog Shirts
Sun Frog Shirts gets a lot of criticism from unhappy customers. A closer look at those complaints, however, shows that the company often isn't at fault. The Better Business Bureau, for instance, has well over a dozen complaints, most of which focus on late shipping or damaged products. Sun Frog Shirts has responded to all of these complaints. Seeing the company's side makes it obvious that Sun Frog Shirts strives to do its best. It falls short on occasion, but so do all companies.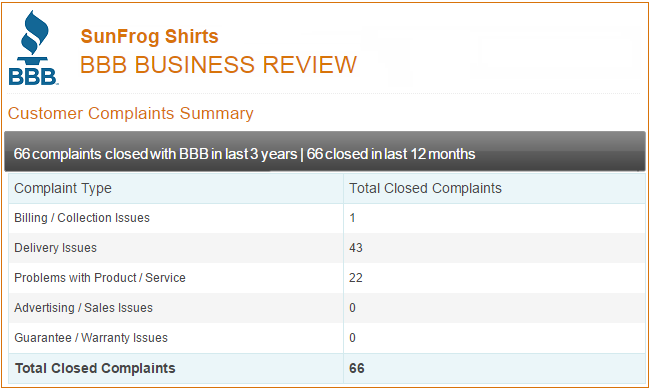 Customers who complain about slow delivery have usually done something incorrect during the ordering process. For prompt delivery, make sure you include your correct address and payment information. Even a small mistake can delay shipping by days.
Customers also need to pay close attention to the designs they buy. Sun Frog Shirts works with independent designers all over the world. This diversity seems to confuse some shoppers. If, for instance, you purchase a shirt with a "distressed design," it will look distressed. If you do not like the item, you can send it back. Seeing as how the website clearly shows each design, it's hard to imagine how some shoppers make this mistake.

On occasion, Sun Frog Shirts will make a mistake. It may send you the wrong order or accidentally send a damaged item. When this happens, the company will replace your order as quickly as possible. Sun Frog Shirts is working on processes that will minimize damage and shipping inaccuracies. It's a small business struggling to do its best. Nearly all customers get the services that they need, but mistakes can happen. Contact customer service if you feel that you have not gotten the item you ordered.
Sun Frog Shirts Customer Service
Customers can contact Sun Frog Shirts customer service by calling 855-578-6376 or submitting a message via the company's website. It usually takes two days for customer service to respond to emails. If you have a pressing concern, it is best to call the customer service center for prompt service.

Sun Frog Shirts has an active Facebook account where you can learn more about the company and the designs currently for sale. You can try contacting the company through Facebook, but you probably will not get a quicker response.
Frequently Asked Questions About Sun Frog Shirts
Q: How long does shipping take?
A: Most customers receive their packages within five to nine days of placing their orders. Shipping times, however, can vary depending on the shipping option that you choose. International orders can take anywhere from two to four weeks to arrive.
Q: What brands of clothing does Sun Frog print on?
A: Mens and unisex tees are printed on Delta shirts. Hoodies and ladies tees are printed on Gildean brand apparel.
Q: Do the shirts shrink after washing and drying?
A: The t-shirts are made of "preshrunk" cotton. That said, Sun Frog Shirts recognizes that items often shrink, especially after vigorous washing and drying. You can minimize shrinking by washing in cold water using the delicate setting. Tumble dry on low heat. Many people order one size up so that they do not need to worry about shrinking.
Q: Can I get this design on a different type of shirt?
A: Usually not. The clothing options shown on the website are usually the only ones available.
Pros of Using Sun Frog Shirts
Huge selection of pop culture and irreverent designs
Designs from independent artists
Reliable customer service
Affordable prices for unique designs
Cons of Using Sun Frog Shirts
Does not offer discounts on large orders
Some complaints of slow shipping
Conclusion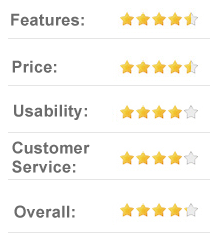 Given the number of websites that offer similar fashion services, buyers could accidentally overlook Sun Frog Shirts. In some respects, the company looks much like others working in the same industry.
Sun Frog Shirts, however, has over a million unique designs. That's an impressive number of options. No matter what you want, you will likely find a design that appeals to you. The company also stands out for its strong customer services, reliable website, and secure payment options.
You should always explore your options when shopping. That's the best way to make sure you get great clothes at affordable prices. While browsing, spend a few minutes looking at the designs for sale sunfrogshirts.com. There is a good chance that you will find at least a few designs that catch your attention. If you feel that the price is affordable for you, then you should definitely give Sun Frog Shirts a chance.