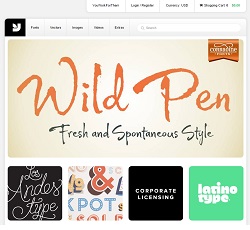 Today's businesses need professional, reliable websites that visitors can trust. No one wants to risk a security breach by giving private payment information to a website that looks like it was designed 20 years ago. That's one of the first signs of a scam.
Even businesses that do not sell items online need to make themselves look professional. Customers do not look kindly upon websites amateurish websites. Most people would prefer to use a business that conducts itself in a professional manner in the real world and online.
Many businesses, however, do not have personnel who know how to create the professional styles needed to inspire confidence in potential customers. Someone on staff might know how to make a reliable design, but that doesn't mean he or she can create professional photographs and typefaces. That's where companies like You Work for Them can help. You Work for Them gives its clients access to professional fonts, vector images, photographs, and videos.

There are several trustworthy companies that provide similar services. Whether you want stock photographs or custom typefaces for your website, you should learn more about your options. That's how you can make an informed decision that will benefit your website and its visitors. After viewing the competition, many people return to You Work for Them. The company has excellent services at fair prices. That combination is hard to beat.
About You Work for Them
You Work for Them was founded by Michael Paul Young in 2001 to give businesses and individuals easy access to professional design resources. Young serves as the company's creative director.
Young got early experience working with a variety of companies during the 1990s. He helped shape some of the Web's most prominent design trends during this time. His work with Designgraphik and other projects helped him earn a nomination for the Chrysler Design Award when he was just 23 years old. His awards include a Cannes Gold Cyber Lion and a Clio.
Young's design and branding work extend beyond the Internet. He developed a 500,000 LED pixel projection for the band U2 during its 360 Degree tour.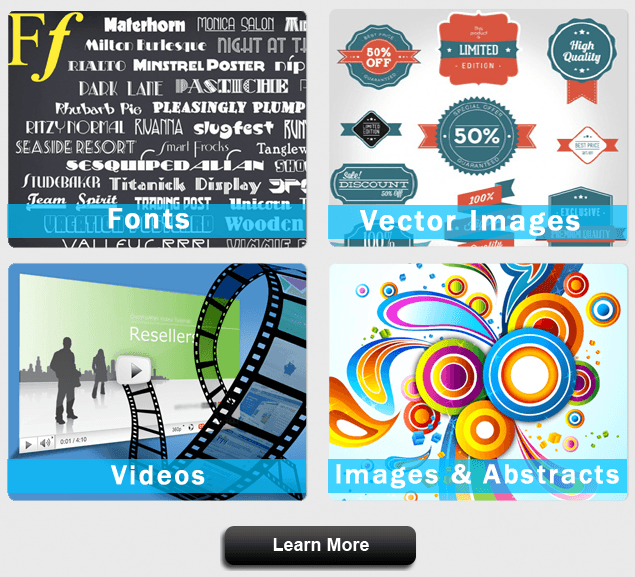 You Work for Them's business philosophy is a natural evolution of Young's commitment to strong, innovative designs that make the most of new media and technology. The company has a small staff that creates typefaces, images, videos, and other resources that can make a developer's job easier.
Since 2002, the company also operates an affiliate program that helps independent designers sell their creations. The You Work for Them website gives independent designers a useful marketplace where they can sell directly to consumers. You Work for Them offers a 50% commission on all sales. The site even lets designers view their sales and profile traffic so they can stay current with evolving trends. Independent designers even get the benefit of You Work for Them's large social media presence, which often includes posts and tweets about remarkable work.

You Work for Them vets all submissions to make sure they meet high design standards. This helps clients focus on options that suit their needs instead of forcing them to browse through the work of amateurs.
Top Features of You Work for Them
You Work for Them has several features that can help Web developers make their sites look more professional. This includes access to: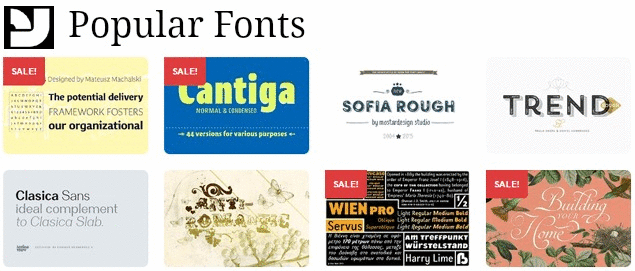 Customers get to choose different license agreements, which helps make content more affordable for individuals and small companies. Companies that want expansive use of content can choose to pay more for flexible licenses.
You Work for Them has a refund policy that ensures customers get their money back when fonts, images, and other content are defective. The website will give you plenty of information about your options before you make a purchase. This should help you choose solutions that work for you.
Criticism of You Work for Them
First-time clients may have to wait a few minutes before they can download the content they order. In some cases, clients complain that the delay takes as long as a few hours, which can slow productivity on their end. This is a mild annoyance, but You Work for Them insists that this brief delay helps protect their community of designers.
You Work for Them Customer Service
The best way to contact customer service at You Work for Them is to send a message through the company's website. You Work for Them does not list a phone number on its website. You could potentially find the number online, but it's obvious that the company doesn't want clients calling. If it did, it would advertise its phone number on its website.

You can also contact You Work for Them through several popular social media sites, including Facebook, Google Plus, and Twitter.
Frequently Asked Questions About You Work for Them
Q: How much do stock images and fonts cost from You Work for Them?
A: Prices vary depending on the specific product and how you plan to use the fonts/images. The price is listed with each project, so be sure to look for it before downloading your order. In most cases, you can get discounted rates by purchasing licensing agreements that apply to several people.
Q: What payment options does You Work for Them accept?
A: You Work for Them prefers payment via PayPal or major credit card (Visa, AMEX, Discover, or MasterCard). The company is open to other payment options when necessary, though. Contact customer service if you would like to use a different form of payment.

Q: How many fonts and stock art designs does You Work for Them offer?
A: Since You Work for Them works with independent designers, the number of products grows daily. The catalog currently includes over 33,000 fonts and over 48,000 images.
Q: Can designers use the fonts they buy to make websites for their clients?
A: Yes, that type of use is covered by a desktop license.
Q: Can I use the fonts I purchase to make business cards, photobooks, and other print materials?
A: No, that type of use is not covered by the license agreement.
Pros of Using
You Work for Them
Large selection of independently produced typefaces, vector images, videos, and other design products
Managed by a core group of experienced designers
Clients get to choose from a variety of license agreements
Clients get $5 of credit for every $50 they spend at You Work for Them
Cons of Using
You Work for Them
New clients may have to wait several minutes or hours before downloading content
Customer services are so-so
Conclusion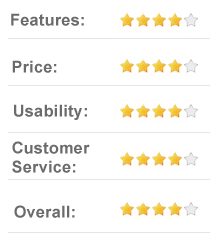 There are several companies that sell access to stock photos. Not many, however, give their clients the option to download and use custom fonts. This makes You Work for Them a unique option for professionals who want to distinguish themselves by using fonts that aren't included with popular software made by companies like Microsoft and Adobe Systems.
You Work for Them isn't the cheapest option available online, but it has unique properties that should attract professionals who are concerned with making their work look as good as possible. You Work for Them's licensing and payment options also make it a good option for businesses of all sizes.
If you want access to a wide variety of stock images, videos, and fonts, you should visit the You Work for Them website to see whether you like what it has to offer. Since it works with independent designers all over the world, chances are that you will find options that appeal to you.