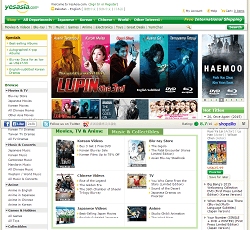 In many Western countries, it can be difficult to find authentic Asian imports. Fans of manga or anime may have a problem getting their hands on the latest comic or collectible is they live in the U.S. or Europe.
YesAsia.com specializes in selling music, books, and movies from East Asia to customers all around the globe. It keeps patrons in touch with the hottest new trends and products coming out of Asia, and helps people to follow the latest news in popular culture.

About YesAsia.com
YesAsia.com was established back in 1998 by Joshua K. Lau and Priscilla Chu. The site was originally based out of San Bruno, California and sold only music and videos. It has since moved to Hong Kong with additional offices in Tokyo and Seoul. Now, the company sells a wide variety of Japanese, Korean and Chinese entertainment products.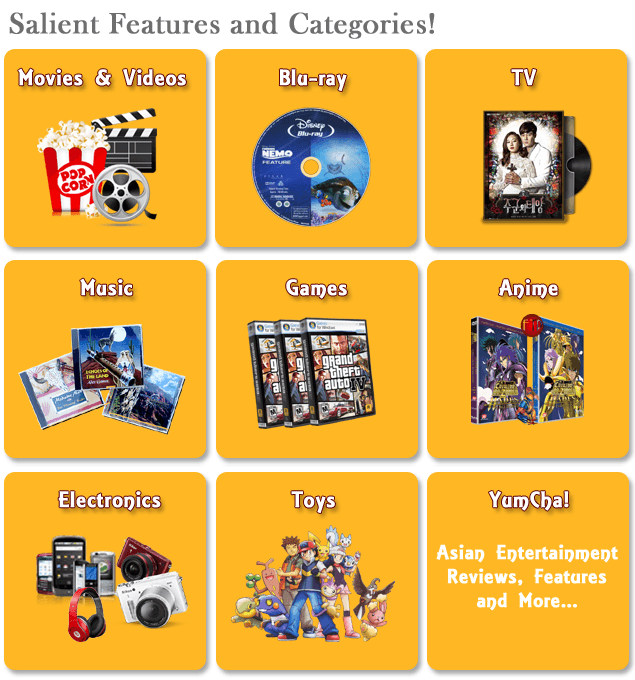 YesAsia has partnered with other entertainment corporations such as EMI, Universal and Warner Music, and Sony Music Entertainment to bring its customers a wider variety of goods at a reasonable price. The site has also expanded into the fashion market and owns the online apparel store YesStyle.com.
Since it's beginning, YesAsia.com has expanded to become one of the most popular online retailers of Asian imports. The site is able to ship thousands of different products to locations all over the world, and many items are rare or difficult to find anywhere else.
The Best Features of YesAsia.com
YesAsia.com patrons can keep up to date with the latest in Asian media and pop culture by following the site on its Facebook and Twitter feeds. YesAsia updates its social media pages regularly, giving shoppers the opportunity to read about and discuss the latest new trends and products.
Deals and promotions are constantly going on throughout the site, such as a buy 3 get 1 free DVD deal or a free mini collectible with qualifying purchases. There is also a free standard shipping deal for order over $39.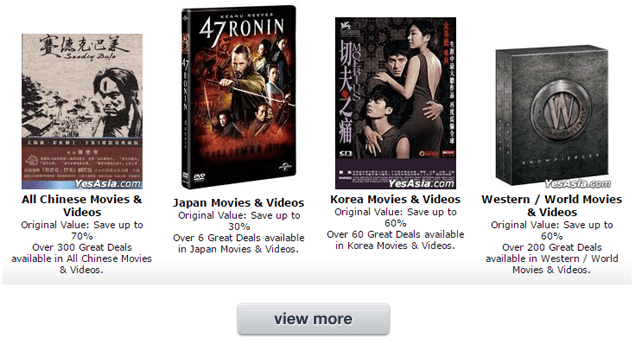 The Early Bird Discount is by far one of the most popular promotions offered by YesAsia.com. Customers that buy a product before a given deadline receive a whopping 10% discount. This deal is often offered for limited edition collectibles, so keeping an eye on the latest Early Bird Discount can increase your chances of finding rare merchandise for sale.
Signing up for the YesAsia.com newsletter or mailing list will let you know about all the latest deals that the site has to offer. You can also follow the site's active social media feeds to see what promotions are currently going on. As you start to become a regular customer, YesAsia will send you promotional coupons and offers that will save you money on future purchases.
Criticisms of YesAsia.com
The most serious customer complaints about YesAsia.com regard their policies towards charging credit cards. In several instances, customers have found their account charged before their order has even shipped. If an item that is prematurely charged happens to be out of stock, it can be a hassle for the customer to get his or her money back.
Standard shipping is free for purchases over $39, but you receive the service that you pay for. Many customers have to wait weeks for their product to be delivered. Shipping times for any online order can vary depending on the time of year, but YesAsia customers consistently complain about late shipments.
Not all products are eligible for the free shipping offer. Shipping for posters, camcorders, digital cameras and mobile phones must be paid in full every time. There are also some items that do not qualify for a tracking code. Since deliveries from YesAsia.com tend to be unreliable or late, not having a tracking code can be frustrating for customers.

YesAsia.com Customer Service
The customer service department of YesAsia.com can be reached by email at any time, or by phone during the listed hours. A representative usually responds promptly to customer calls and emails, but the company is not known to resolve issues satisfactorily.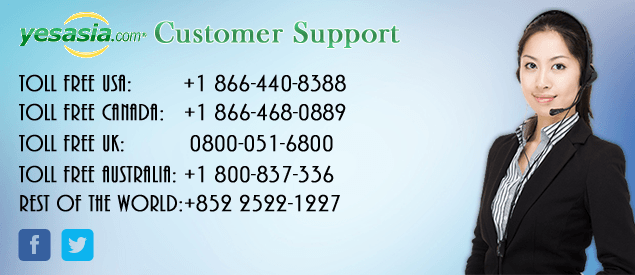 Site patrons have complained that customer service has been unable to help them with order issues such as changes and cancellations after processing. Representatives are often unable to cancel or change an order that has already been placed. This is not an unreasonable policy, but it can exasperate customers that are trying to fix a simple order mistake.
No matter how courteous and professional a customer service representative may be, it is inconvenient for any shopper to be unable to change, cancel or even track an order after it is placed.
Frequently Asked Questions
Q: What type of payment does YesAsia.com accept?
A: YesAsia.com accepts all major credit cards as well as PayPal payments, checks and money orders. You can also pay for items with store credit acquired through refunds.
Q: I have multiple customer coupons. Can I use more than one per order?
A: No, YesAsia.com policy states that only one coupon can be used for each order placed.

Q: Can I still order an "Out of Print" or "Out of Stock" item?
A: Unfortunately, items marked "Out of Print" are no longer being published and won't be re-stocked in the foreseeable future. "Out of Stock" items are only temporarily unavailable. You can sign up to be notified via email when the item is reordered.
Q: Can I return any item that I'm not satisfied with?
A: No, only certain items can be returned. If an item is proven to be defective, then it can usually be exchanged for a working model. The only exception to this rule is promotional or discounted items, which are all final sale. If the item is not defective but unopened, it can be returned for store credit only if it is a video, music CD or eligible collectible.
Pros of Using YesAsia.com
Social media presence
Free shipping for orders over $39
Rare collectibles and merchandise in one location
Discounts and coupons for loyal customers
Constant deals and promotions going on
Cons of Using YesAsia.com
More expensive than some similar sites
Unreliable shipping
Difficulty exchanging or returning goods
Ineffective customer service department
Why Should I Use YesAsia.com?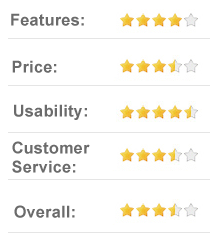 YesAsia.com has a huge selection of goods that are difficult to find anywhere else. Fans of Japanese, Korean and Chinese culture from all over the globe are able to order rare comics and collectibles that they might not have access to in their home country.
The main drawback of using YesAsia.com is the unreliable shipping. It can be frustrating to have no tracking number and no indication of when an important package might arrive. The site is especially prone to shipping errors if you try to change or cancel your order post processing.
Since delivery can be a hassle to deal with, buying in bulk from YesAsia can save you time that would otherwise be spent waiting for the deliveryman to show up. Bulk purchases from this site can also save you money. You'll receive free shipping from the site along with certain 2 for 1 discounts, known as Double Deal Offers.
YesAsia.com also offers a wholesale bulk discount of 5%. You must register to take advantage of this deal, and it only applies to purchases of over $500. 5% may not seem like a huge discount, but it can add up for the frequent shopper.
YesAsia.com is a one-stop shop for customers interested in East Asian culture. The site stocks both popular and rare merchandise, from limited edition collectibles to the latest season of a Korean soap opera. YesAsia.com helps to bring the world closer in touch with Chinese, Japanese and Korean culture.