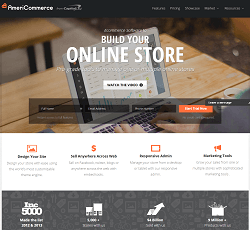 As a web developer, there are a lot of factors I consider when creating a website for a business. I pay attention to the style, the features, the copy and more. At the end of the day, however, there's one element of a business site which is more important than the others: the ability to sell. If you're an online business, customers need to be able to purchase whatever product or service you provide. If they have a problem doing so, they're likely to leave your site. Even worse, they might decide to never return.
AmeriCommerce is a powerful, and popular, e-commerce shopping system. They promise a lot of easy solutions – but do they deliver, or does this shopping site belong in the bargain bin? I checked out the site from top to bottom and my full review is below.

About AmeriCommerce
AmeriCommerce processes half a billion dollars (yikes!) worth of purchases each year. Not bad for a company which originally started with three people. Two eager coders and one experienced marketer joined forces in 2005, launching the company shortly after.
Today, AmeriCommerce has over 30 employees. From their two offices – one in Texas, the other in Connecticut – they serve over 5000 customers. Plus, their entire operation is run on their own software. That's an endorsement I can trust.
There are many ecommerce companies out there – probably too many. But when one company wins a few major awards, it's worth paying attention to. Inc Magazine put AmeriCommerce on their list of the country's top 5,000 Fastest-Growing Private Companies. They've also won the 2010 Software and Information Industry Association's CODiE award. Additionally, in 2011 they won a ZippyCart award for Most Extensive Software Tools. If you're unfamiliar with these organizations, just know that these are pretty major awards.
Top Features of AmeriCommerce:
Free trial. The trail lasts for 14 days and includes both phone and email support. While obviously not enough time to actually set up a store, you can check out how the software works and get a feel for the quality of the support. This isn't the type of free trail where you have to cancel at just the right time or else you'll find yourself automatically charged a fee. No financial information is required to set up the free trial. You just need to supply your name and email address.

Tons of cool features for both you and your customers. Your customers will love the different coupons, loyalty promotions and sales features. You'll love how easy it is to analyze all the information associated with each transaction.
Multiple store support. One admin console to rule them all – even if you have dozens of different storefronts. AmeriCommerce has had multi-store support for over 10 years and is widely considered an industry leader.
Easy for beginners. If you're fine using one of their themes, the set-up wizard can have you up and running pretty fast. The site caters towards experienced users, too, with plenty of advanced customization options.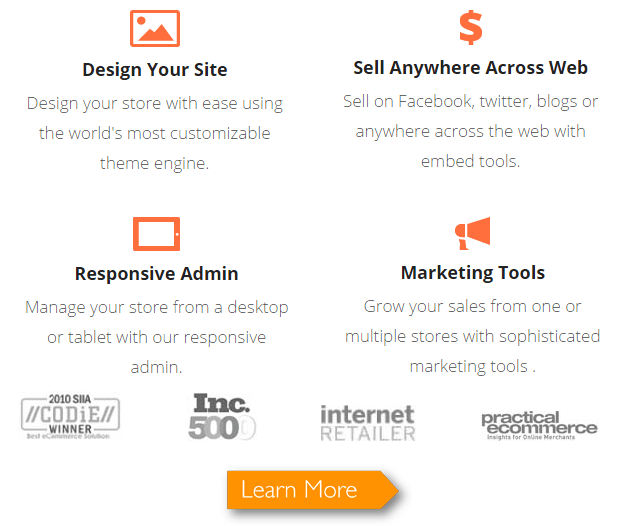 Put your best foot forward. There are 25 free themes, and all templates can be additionally customized with HTML, CSS and widgets. You can also edit the layout and add buttons. You can really personalize the site quite extensively without needing much more than basic computer experience.

Prices and Plans
There are five plans. All of the plans have free shared SSL and no setup fees. There are also never any transaction fees with any of the plans.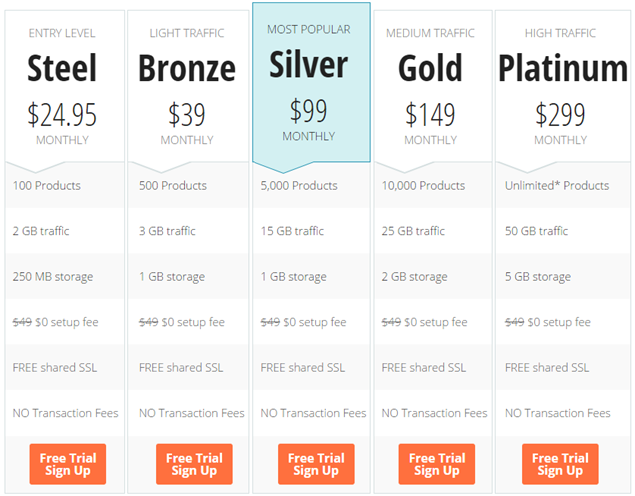 The Steel plan is $24.95 a month. Your store can sell up to 100 products and handle up to two GB of traffic. Storage is 250 MB.
The next level is the Bronze plan. For $39 a month, you now get 500 products. Your store's limit is now three GB of traffic and one GB of storage.
The Silver plan is the most popular plan on the site. At $99 a month, with 15 GB traffic and one GB storage, your store can sell up to 5,000 products.
The Gold plan is $149 a month. This includes 10,000 products, with 25 GB traffic and two GB of storage.

Finally, there's the Platinum plan. Featuring unlimited products, 50 GB traffic and five GB storage, this plan will run you $299 a month.
Sometimes I see a site with tons of price plans and I wonder who on Earth possibly uses these giant, premium plans. In this case, the premium plan is not just some attempt to make the company look more impressive than it actually is. AmeriCommerce has a big-time client list including Goodwill, Kellogg's, Xerox and more. The best part is this same level of big-time service is still available even if you have the least expensive plan.

There's never any contract and you can cancel anytime. As your site grows, your plan can grow with it. Each plan is easily scalable to your needs.
Mobile devices are supported. Many apps and integrations are already available, with more on the way. Plus, the AmeriCommerce team will also work with you on any custom integration needs you may have.
Criticism
Watch your data limits. There aren't any specific overage fees listed on the site, and some people online claim they were charged a fee when they exceeded their data limits. While I understand how that can be annoying, it's also pretty easy to upgrade your plan each month. Keep an eye on the growth of your business, try to anticipate your needs and adjust your plan as appropriate. While it's unfortunate that the responsibility is a bit heavy on the user to notice these things, that does seem to be the best way to avoid unexpected charges.
Customer Support
I had no major problems with customer support. Technical support is available by phone Monday through Friday from 9 am through 5 pm Central. Any other time, and you'll have to send an email. I would've preferred live chat, or possibly extended hours on the phone support. However, this is a relatively small company, so I understand why help isn't available 24/7. Plus, the software is solid, so I don't anticipate a lot of future problems.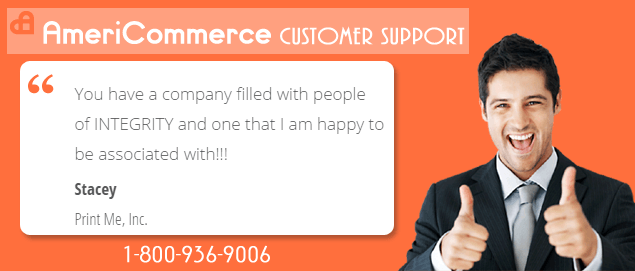 There is a huge help section, with tons of detailed FAQ's and a pretty active user base. All the information is designed to be clear for any skill level. I didn't have much trouble getting the software up and running, but it's always reassuring to see so many resources.
AmeriCommerce definitely wants to hear from their users. Their Voting section allows any user to post an idea for a feature, a tweak or any other change they'd like to see in the software. Then, other users can vote on the suggestions and provide feedback. While I haven't used the software long enough to know how often features are actually implemented, the section is very active.
Final Thoughts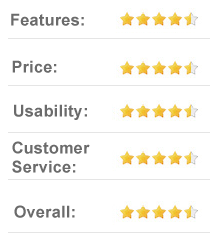 Even advanced web developers often struggle with implementing a shopping cart system. Trust me – I speak from experience. As a result, I'm always on the lookout for ecommerce software which will make my life easier. I'd much rather spend the time tweaking the format of an existing system than developing it all myself.
AmeriCommerce is easy enough for the beginner, but powerful enough for the professional. The support technicians were personable and knowledgeable. In fact, every interaction I had with the company was great – they seem like smart, dedicated people. The prices were very competitive. Plus, AmeriCommerce does an excellent job supporting multiple stores. They're probably the best in the industry, actually. There is a lot to like with AmeriCommerce, and a lot to recommend for businesses of every size.