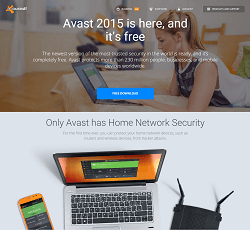 PCs, Macs and even mobile devices are all at risk from cyber attacks every day. An unsecured Internet connection can lead to stolen data, credit fraud or even identity theft. It's important for Internet users to protect sensitive information during day-to-day browsing.
Avast.com provides affordable Internet security to homes and small businesses across the globe. The company offers customers access to high quality free and premium software that can protect their devices from online criminals.

About Avast.com
Avast.com was founded in 1991 in Prague and continues to operate out of the Czech Republic. Currently, more than 230 million customers worldwide trust Avast to protect their PCs, Macs and mobile devices from online threats. The company is dedicated to detecting and stopping cyber criminals from attacking small businesses and homeowners.
Avast.com sells security software that is suitable for both personal and professional use. Customers can choose the level of coverage that they want, ensuring that they get the protection they need for the lowest price. Avast's line of home security software includes: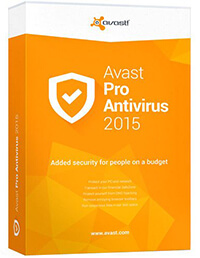 Avast Pro Antivirus
Cost: $39.99 per year for 1 PC
This is Avast's standard security option. The Pro Antivirus software package provides homeowners with comprehensive protection from online threats. Avast SafeZone is included and offers subscribers additional security when dealing with online banking.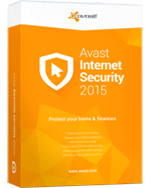 Avast Internet Security
Cost: $49.99 per year for 1 PC
The Internet Security package includes antivirus and SafeZone capabilities along with a firewall and spam filters. Avast Internet Security customers receive free email support.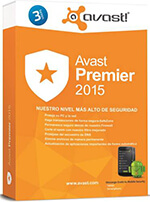 Avast Premier
Cost: $69.99 per year for 1 PC
This is Avast's most advanced security option for home users. Avast Premier automates all software updates and permanently deletes old or sensitive data in addition to offering antivirus, firewall, antispam and SafeZone services.
Along with security software for home networks, Avast also sells products designed to help users manage their personal computers. Avast GrimeFighter ($39.99 for a 1-year subscription) cleans and optimizes a cluttered PC to free up space. This helps the computer to fun faster and smoother, allowing Avast GrimeFighter customers to get work done more efficiently.
Small business owners can take advantage of the Avast line of business security software. Avast Endpoint Protection for business owners is a highly customizable way for companies to protect confidential or sensitive information. Customers can easily purchase the exact level of protection that their business needs and pay only for the features that they want. In addition to comprehensive workstation protection for $39.99 per PC for a 1-year subscription, business owners can add:
File server protection
Email server protection
Antispam services
Firewall protection
Remote management capabilities

The Avast Endpoint Protection line of software varies in price depending on which features a customer chooses to include. Several options set a 5-device minimum for any orders. Companies can save money by subscribing to Avast's services for 3 years instead of opting for a 1-year commitment.
The Best Features of Avast.com
Avast.com offers its customers access to free basic web security for both Mac and Windows computers. This free software provides protection against even the newest viruses and malware, spyware programs and phishing. Streaming micro-updates means that the Avast free computer security software is always up to date and doesn't slow down a customer's computer with large daily or weekly updates.
There are also free mobile security options available for download at Avast.com. These days, a lot of people keep sensitive data such as banking details or private emails on their smartphones. It's easy to find yourself with a lost or stolen phone, and if your mobile devices fall into the wrong hands, it can mean a lot more trouble than just losing a few contacts.
Avast free mobile security for Android iOS devices protects users from privacy loss and identity theft. Along with comprehensive antivirus protection, Avast mobile security software lets users take preventative measures against cyber criminals. Customers can choose to lock specific apps containing sensitive information, such as a shopping app, customize which SIM cards a phone will accept, or remotely locate and wipe a stolen device.

Looking through your phone isn't the only way that a criminal can compromise your private data. Even if a person's home Internet connection is secure, a mobile device might not be safe accessing open or public Wi-Fi. Avast SecureLine protects mobile phones and tablets on unsecured networks by encrypting a customer's connection. This not only protects the mobile device in question, but also allows a user to browse anonymously and access geo-restricted sites. This service is not free like the company's mobile security software, but after a free 7 day trial costs only $2.59 a month.
Avast also offers free trials for its premium security products. Customers can test out a piece of software for 30 days completely free of charge. This lets shoppers get used to the interface and various features of a piece of software and decide if it will offer the desired level of protection. If a customer is not pleased with an Avast product after purchasing it, he or she can return the item for a full refund within 30 days. The buyer takes on very little risk when shopping through Avast.com.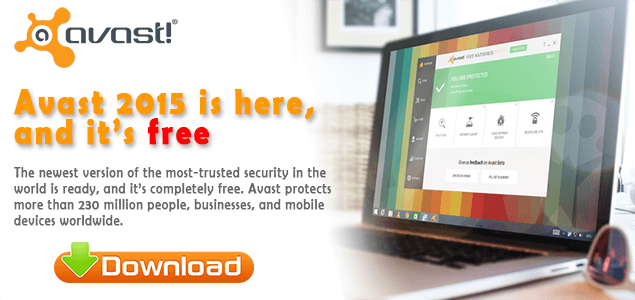 Customers that need help installing or troubleshooting Avast software can turn to the official website forum with their questions. Here, Avast staff members and website members can help others to resolve technical issues quickly and easily. The website also provides free user manuals along with helpful video tutorials on its YouTube page.
Criticism of Avast.com
Avast.com offers an extensive line of free software that provides complete antivirus protection to customers. All free Avast software users are subject to receive advertisements regarding premium Avast products. Some users find these regular promotions obnoxious, and unfortunately there is no way to remove them. Customers that are subscribed to paid premium security services do not receive these advertisements.
Avast.com Customer Support
The Avast.com customer support department can be reached 24/7 by phone at 1-866-951-7679. Representatives are able to connect remotely to a customer's computer to diagnose and solve and software issues. Customers can also contact a representative using Skype video chat. These services are not available for customers using any Avast business products. All other customers should contact the support department by requesting help through a webform.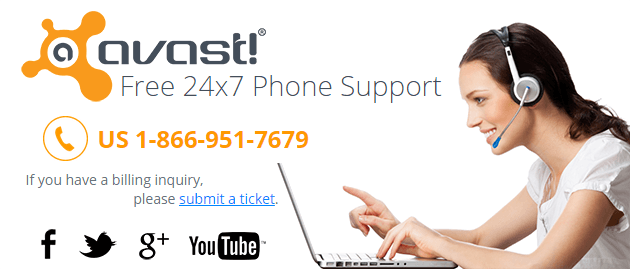 Frequently Asked Questions

Pros of Avast.com
Inexpensive
Customizable business security software
Free downloads for PCs, Macs and mobile devices
Free trials for premium software
User manuals and instructional videos
Cons of Avast.com
No premium security software for Macs
Avast advertisements sent to free software users
Why Should I Use Avast.com?
Avast.com specializes in providing homes and businesses with comprehensive protection against cyber threats. The company sells security software designed for Windows, Mac, Android and iOS mobile devices. Avast programs detect and remove even the newest malware to keep your computer and personal information safe. By using Avast products, millions of customers around the world are able to protect their families and businesses from credit fraud and identity theft.
Avast.com software provides some of the most comprehensive virus protection on the market. Streaming updates allow Avast customers to stay on top of emerging viruses without slowing down their computers. These micro-updates make Avast software ideal for frequent or at-risk Internet users. Avast security software is constantly up to date and keeps computers fully protected, unlike competing antivirus programs that only update on a daily or weekly basis.
Avast.com offers personal and professional solutions to customers concerned about their online security. The company's software protects millions of computers and mobile devices from cyber crime, keeping both businesses and families safe while browsing the Internet.