BeNaughty.com Review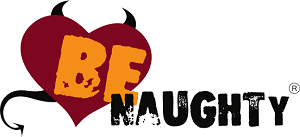 There are so many dating sites out in cyberspace these days that it can be overwhelming for one to really find the type of site that is the best type of site to fit your needs. While some people are looking for love right off the bat, others just want to have a little bit of fun along the way. For those who prefer the latter and are not necessary interested in settling down at the moment, BeNaughty.com could be the perfect fit for you.
About BeNaughty.com
So what services does BeNaughty.com offer? Is it a dating site or an escort service? Does it have webcam shows or are there real people on the site? The name of the site may be a little misleading since it is not simply a site for hookups and crazy escapades. The site is essentially a dating site where people can also look for casual fun, friendships and even long-term relationships. One can use the site for everything from harmless flirting to actually meeting people face to face for a simple activity or a rendezvous. The site really provides options for every type of person, and whether one is looking for a casual no-strings-attached fun activity or something serious, BeNaughty.com has something for everyone.
The site is one of the newer sites in the marketplace today, it does not mean that it doesn't have legitimate high-quality content. While many people assume the site is just about sex, it's not totally like that. Although, it does not mean that one will not find a random hook-up if he/she desires, the idea of the site is that it is more of an adult themed site where one can place one's naughty interests on a profile and others on the site will not be overall surprised by what they read.
While plenty of users have found one-night stands on the site, others have found "the one". The site is so diverse that it includes many different outlets and ways for one to find what they are looking for. How one decides to use the service really is up to the individual. The way in which one uses the site all starts with how one searches it. One can search the site based on people who are looking for casual fun, dates, friendship, and more. It's possible to find what you are looking for on BeNaughty.com and there are certainly plenty of like-minded people who are all looking for the same thing that you are.

Top Features
While not all is in a name, in this case the "naughty" in the name suggests that there is no room for stuffy, frigid attitudes. Let's just say that this is not your grandmother's dating site. The site is filled with individuals who are very real and upfront. A unique feature of the site is that people really do not hold back. The site provides an environment of likeminded individuals who like to vocalize their fantasies and desires. As mentioned earlier, not everyone on the site is looking for a casual hook up, but that does not mean that there aren't people who might easily write what they like to do in the bedroom, etc.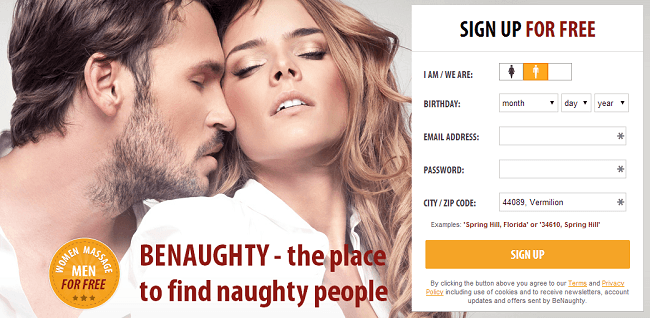 Additionally, the site does not have many restrictions on the types of photos that users upload. Users can choose to upload naughty photos and videos as well, within reason. What one chooses to include on the site is really up to the individual. One does not have to reveal more than one wants to, but it always helps to be as honest as possible since after all the main goal of the site is for people to connect with you and this is oftentimes spurred on by a sexy profile picture.
BeNaughty Prices/Costs
One of the great things about the BeNaughty online dating site is that one can sign up for a completely free-risk trial. It does not take long before one can start browsing a list of singles that know exactly what they want. There really is no excuse not to check out the service, since if one tries out the service during the free trial and realizes that it is not for you, you can easily delete your membership.
The prices for the BeNaughty membership can vary depending on the time of year and also on the type of package that one desires. Average prices per package include:
Basic Package from $14.00
VIP Package from $21.00
Connect Package from $24.00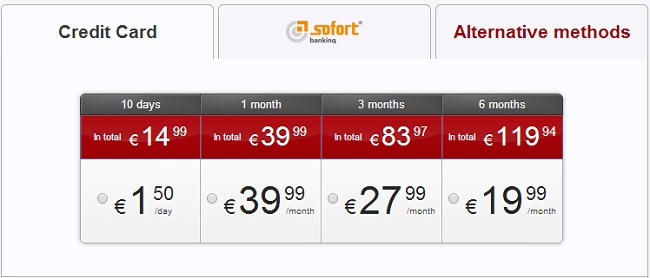 Again, the package that is the best fit for you can vary depending on the type of individual's wants or needs. The best option is to sign up for a 3-month option at least, as 1 month isn't really enough time to get to know people on the forums and through private chats.

Criticism of BeNaughty.com
The biggest criticism of the site is that there is not enough diversity on the site. Many people have commented that there are too many older and unattractive people on the site, while others comment that there are way more men on the site than females which means that the majority of visitors are all vying for the attention of a small percentage of women. While it is true that there is no upper-age limit to join the site, one must be 18 years in order to sign up. The members of the forums are usually a bit older and tend to be the ones that are up for friendship and chatting. In all though, the site is a mélange of different people and ages from all different types of backgrounds and nationalities. While there may be a higher percentage of individuals from a certain race or age, it is not to say that one will not find what he/she is looking for.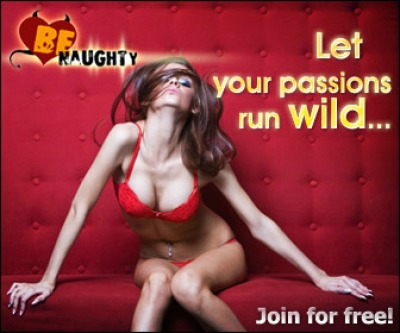 Another criticism of the site is that the women or men on the site are not very serious in actually meeting up and are not vetted enough to ensure that they are legitimate. Those who bring up this criticism say that while they have had numerous chats with individuals on the site, very few lead to an offline date. Many accuse the site of being made up of a lot of married women who are stuck in a marriage and use the site as an outlet to express their fantasies or desires. While this can not be proven, it may happen more frequently on this site since profile security and verification is virtually non-existent. That said, it does not mean that there aren't some diamonds in the rough. Like any other dating site, the key to finding success is to just make sure on has their guard up at all times.
Members Communication System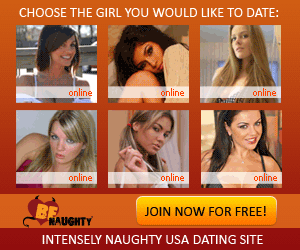 Other unique features of BeNaughty.com are the many forums and community chats. A popular feature of the site is that it has its own forum where all community members can easily partake in. The forum is a great way to interact with other members who might be more experienced at using the site and it is also a healthy and safe place to ask any questions, express concerns or just use it as a place for like-minded people to discuss fantasies, etc in a group setting. We've all been the newbie, so it's nice to know there are others on the site who are willing to provide a helping hand.
In addition to the chat forums, the site also has a up-to-date communication system, which notifies its members of any updates to the site as well as any new messages or e-mails that one should be concerned with.
Final Thoughts on BeNaughty.com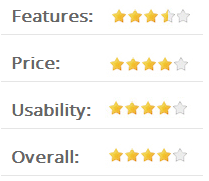 Finally there is a site where one can go to release some stress and talk with other like-minded individuals about their specific fantasies or desires. While the site is specifically adult-oriented, it really does have something for every type of dater. That said, one should really only spend the money on the subscription if he/she is truly willing and able to have some risqué or off-color conversations. The site is really an "anything goes" type place and can be a little unnerving or unsettling for some. That said, the site still receives about 7MM unique visitors per month, of which it is no surprise that 79% are men and 21% are women.