About Benchmark Email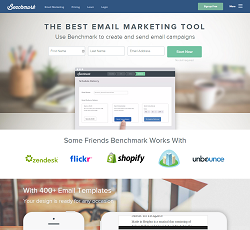 There is a lot of competition in today's modern age, which can make it very difficult for any new business to stand out and break through the clutter. While the Internet can definitely help expose your business to a large number of potential consumers, it can still be difficult to grab the attention of customers. There are so many other competing places that businesses must compete with for the attention of new consumers.
One way small and large businesses alike are trying to drum up businesses is through E-mail Marketing. One such service that is leading the way in this area is Benchmark Email. The name of the company is a fitting name for this email marketing service because it sets a benchmark for the type of performance you'd expect to help you improve your email marketing campaigns.
With Benchmark Email, you are able to:
Marketing pieces can include the logo of the business and color scheme, as well as images and video. The service is a must have for many looking to market a business. Whether a business owner is skilled at web design or have talents in other fields, you'll be able to create documents, send them when you want to and see how your customers respond to them.
Benchmark Email has been around since 2004 when it began in a small office in a medical building with three people and one desk. The company has been able to grow over the last decade and is now an international company. The company has become one of the best email-marketing firms in the industry and it has done this by providing the proper marketing tools to individuals, which allows businesses to connect and engage with customers new and old at every level.

Top Features Of Benchmark Email
One of Benchmark Email's strong points is the excellent tracking features that it offers, even for those on the lower priced plans. The platform is very easy to use and it is integrated directly with Google Analytics which means that users of the service are able to retrieve data on how consumers interact with the newsletters which can help improve the marketing materials for future mailings. The integration also allows for all the data to be easily exported for use in other programs such as Excel. But even better, those new to email marketing will find it easy to get the tracking information they need right through the user interface, which includes information on bounces, opens, click-throughs and un-subscriptions.
Also, another great feature of Benchmark Email is that the analytics is in real-time, so users are able to actually see how subscribers deal with the emails as they are actually being opened. Basically, all the information you will ever need to run your campaigns successfully is easily available to you.
The ease of creating all the e-mail newsletter templates is also a top feature of the Benchmark service. The marketing service product has a number of templates that come in hundreds of different themes that can be tailored to any businesses needs. The themes available include: cards, newsletters, promotions, and even invitations. There is a simple drag and drop function that makes it very easy to toggle between themes from newsletter to newsletter. It is also easy to resize and perform edits.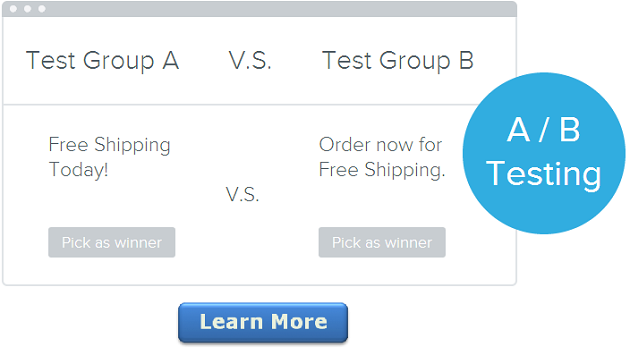 One of the nice things about the Benchmark Email service is that it allows users of the platform to build their own email marketing campaigns at his or her own pace. The system is filled with step-by-step instructions to assist in creating and monitoring emails. The service also allows for emails to be sent out on an automated schedule so that business owners do not have to physically press a button for the e-mails to go out. The entire service is very intuitive and streamlined, which allows users to create and monitor emails without much difficulty.
Benchmark Email Prices
The way that the Benchmark Email service is set up is that it charges users based on the number of subscribers that the letter will be sent out to. The larger the subscription- base the higher the cost. The smallest email distribution size is 600 newsletters for a cost of $9.95 and the largest is 100,000 for $375.00. Of course custom estimates can be drawn up for quantities that fall in between or even those that fall greater than the max or less than the minimum. Also, the more bells, whistles and frills that you include in the newsletter, the more you will have to pay. Prices per newsletter are always arbitrary and can be constantly change so it is necessary to check with the website for the latest rates as this will have an influence on the final price point.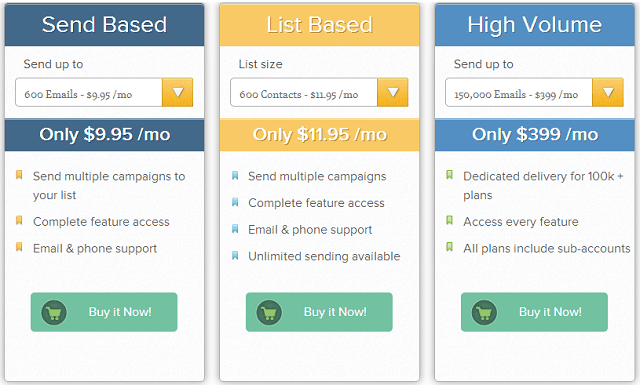 Criticism Of Benchmark Email
With anything good there also comes some criticism. With Benchmark the positives greatly outweigh the negatives but there are still a few areas that are not well received by some who have used the service previously. One of the main downsides of Benchmark Email that if you need extra support you will only be available to call during weekdays from 9am to 5pm EST. The rest of the time, you will have to send an email. However, they do have a great email marketing resource section, which has informative how-to guides and resource, but for those who like to talk to a real person, you'll have to call during business East Coast business hours.
Another area that past users of the service have complained about is that the mobile app for the service is only available for the iPhone and not for Android devices. This clearly alienates a population who may have an Android phone and will not be able to use the mobile services. That said, the services for Benchmark Email are fairly new so it is likely that eventually they will also be available for Android.

Customer Support
Having a strong customer support system is really important in order to retain users of the service. Benchmark Email provides a truly comprehensive support portal for customers. Some of the features offered include: tutorials that help walk users through the set-up process, a comprehensive FAQs database, a searchable knowledgebase and a glossary of terms.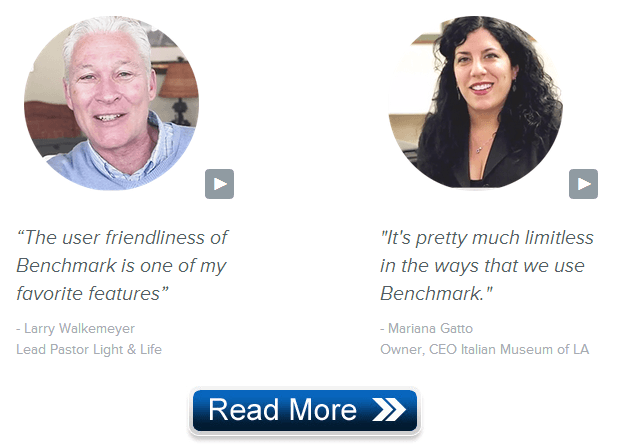 While the service provides a good amount of resources on the site there are additional services that can provide help or tech support. Users who have questions can contact the company directly via email or phone, or they can chat live with a representative. Support is available on a near-24-hour basis and is free. Based on reviews in the marketplace, BenchMark has received strong feedback on customer support, with a quick response rate that the company tries to actually stick to.
Final Judgment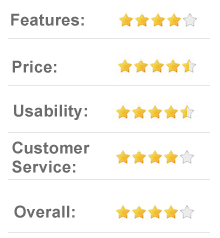 As more and more businesses start to look to turn to the Internet in order to reach consumers, it only makes sense that the best way to reach new consumers is through a tailored e-mail that is sent directly to a user's inbox. Benchmark Email provides everything that a business will need to target an audience with a professional email campaign. Through its comprehensive service offering, businesses can monitor the results of emails with excellent reporting capabilities.
The service includes a comprehensive feature list, easy-to-use interface and excellent help and support. All of this, combined with the strong customer service, makes Benchmark one of the top email marketing services available. The service provides an excellent software product that will add power and greater reach to any businesses marketing efforts. So if you have a business that needs a boost in the marketing department, try the services of BenchMark today and you will surely start to see your business grow!