About OneTravel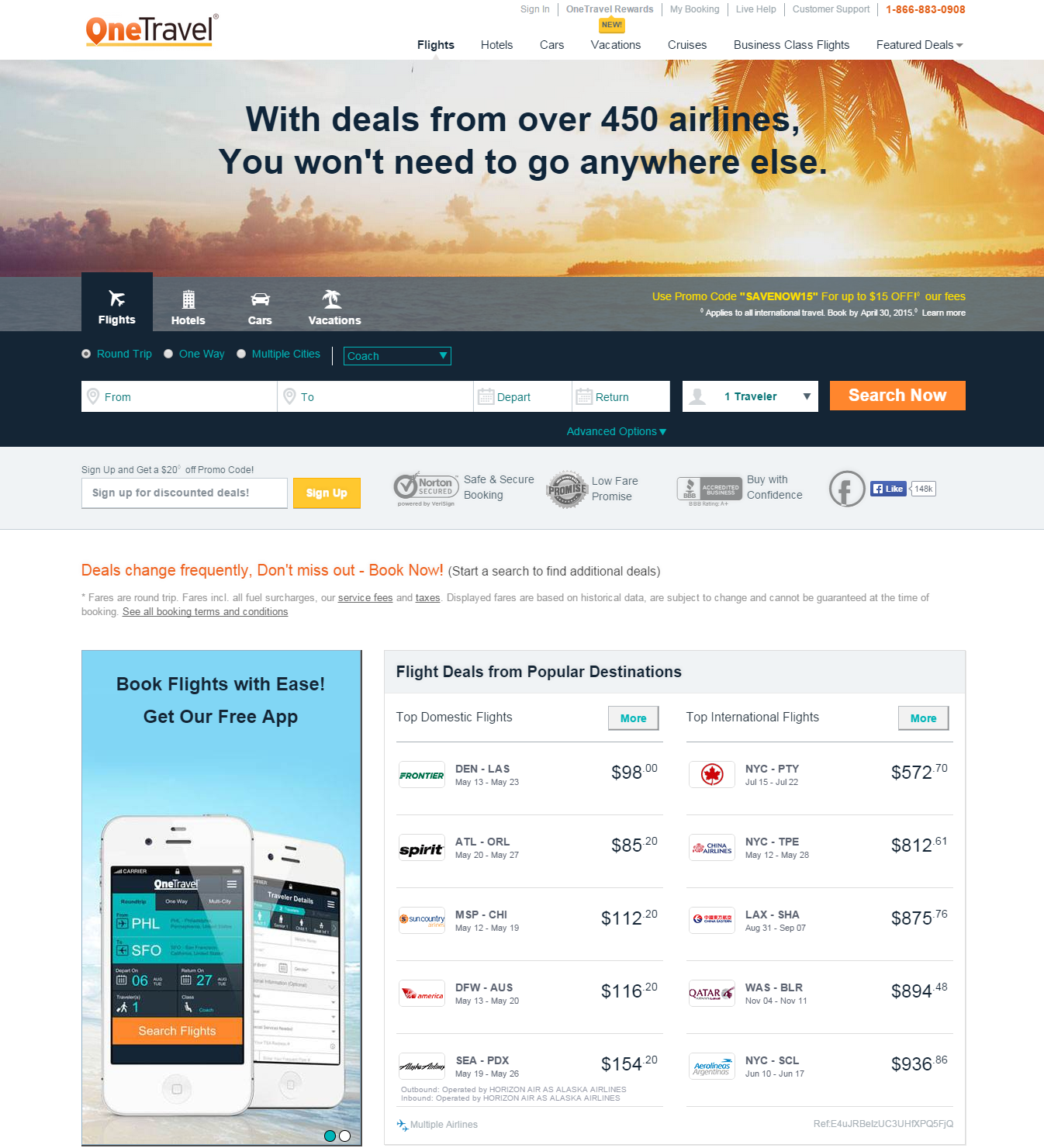 Planning a trip can be a very exciting and energizing experience but it can also be extremely overwhelming.
The main reasons that people find planning a trip to be tedious is because there are usually many different websites that one has to visit to book:
Flights
Lodging
Trip Activities
Car Rentals
And More
With the number of travel sites and outlets growing by leaps and bounds knowing which property to use to help book a trip can really perplex the ordinary vacation especially if one is not a seasoned traveler.

Having to visit a number of different sites is not only a pain but it is very time consuming as it requires the booker to spread themselves thin on a number of websites which also puts more onus on the traveler to make sure everything is coordinated smoothly. Luckily the travel site OneTravel.com is able to provide a one-stop shop for every traveler's needs. Launched in 1996, OneTravel is run out of Texas and prides itself on providing travelers with a convenient way to book all accommodations for a trip at the lowest price possible. Since OneTravel works by bundling all of the aspects of the trip together it is able to sell the entire package at a more cost-effective price point. The convenience of all of the services combined with the low prince point makes the site a frequented one even for the veteran traveler.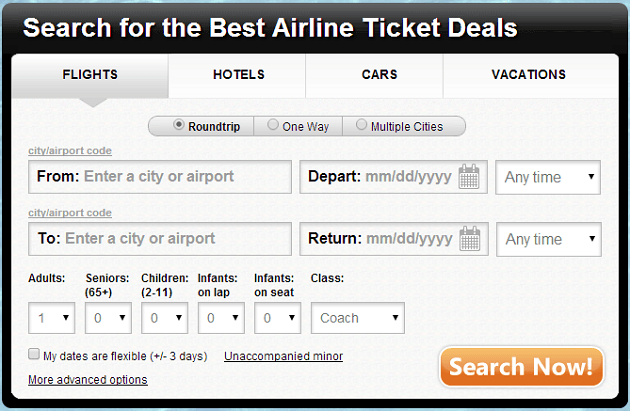 Top Features Of OneTravel
As mentioned earlier, the upmost feature of OneTravel is that the site is able to consolidate all trip planning tools into one easy one-stop shop. This is a key defining feature of the site because it alleviates the stress of jumping from site to site to find the best deals. Onetravel offers deep search technology that is able to help find the cheapest tickets on flights and hotels while also acting as an easy outlet to do research on the best activities to partake in while on said trip.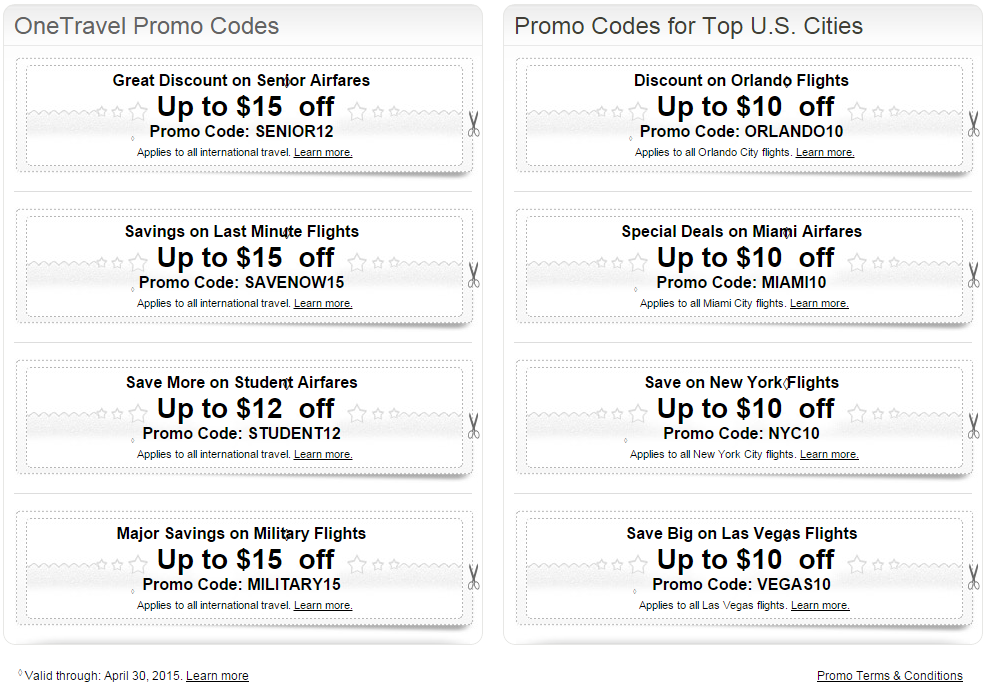 There's nothing worse than getting to a destination and having no plans and no idea of what to do. With OneTravel this is not an issue since the site includes many reference links to the top sites, attractions and restaurants located within the vicinity of your travel destination. The site also includes vacation packages, which cannot only be a convenient way to plan a trip but can also really help cut costs.
To that point, low-cost no matter the booking is another main feature of the OneTravel site. The site stands by a Low Fare Promise, which means that it always offers flights up to 60% cheaper than competitors in the space. With deals from over 450 different airlines, finding a flight will not be an issue on OneTravel. Whether one is looking to book a trip near or far, to a small town or large city, the site has some of the best airfares in the industry. In addition, the site is an excellent resource of finding last minute deals on flights, which makes it hassle-free to book a last-minute unexpected trip.

Since life can be unpredictable it's nice to know that there is a place one can turn to find last minute plane tickets without spending a fortune. OneTravel also provides its customers with flight and trip insurance. There really is no reason to not book a trip since feature provides full-refunds to customers who are unable to keep their booked trip due to an unforeseen sickness, injury or death of the insured, traveling companion or immediate family member. The insurance does require medical documentation from a licensed MD, which is usually easily attainable by the customer should an issue arise.

OneTravel Prices
The low-cost form of traveling on OneTravel has already been touted earlier in this article, but it cannot be stressed enough how great the prices of this service are. Although prices for flights and hotels are constantly changing, one can typically find prices for flights as low as $60 one-way and hotels as low as $19 per-night. These prices are really unbelievable and almost unheard of in the travel industry. Just because the prices are low does not meant that the quality has to take a hit. Most of the flights and hotels that OneTravel sells deals for are all checked for quality assurance so that consumers are able to not only get a good deal, but great accommodations as well.
OneTravel is always offering sales and coupon promotions as well, so it's best for those looking to travel continue to check the site frequently as deals are constantly changing. In addition, the site offers different packages to fit everyone's budget. While the site is known for its bargain prices, it still does offer packages that are a little more on the pricey side. However, the value that one is able to get for say a $400 package on OneTravel is worth nearly twice as that from a competitor site.
Criticisms Of OneTravel
Since its founding, OneTravel.com has served millions of people looking to book vacations and trips. Like anything else, it is impossible to please everyone and therefore the site has attracted some negative criticism for some of its features. The biggest criticism of the site is that its search functionality could use a little work. Many criticize the search feature to be fairly basic as it does not provide enough options upon searching. Like other travel sites, consumers begin a search by entering the dates of travel, number of travelers, airport code, and then wait for the results to display. This is normal, but the results are not. The results on the site are fairly difficult to read and many travelers will find themselves scanning for a key piece of information, only to finally discover it minutes later. The problem is that the information is crammed into a screen space much too small. It would be better if more space was allotted to the search results and if better organization was used.
Customer Support

When booking a trip, it's nice to know that there are service representatives who are there should you need assistance. OneTravel provides users with a 24/7 call center for its customers. Through the 1-800 number customers are able to book trips, consult agents on advice and also work through any cancellation or booking snags that may arise during the process. The site also includes an online chat feature, which allows customers to chat directly through an Instant Messaging system right from the comfort of his/her own computer. This service is perfect for those who do not like to wait since wait times for online support can be lesser compared to support via telephone.
Let Your Trip Begin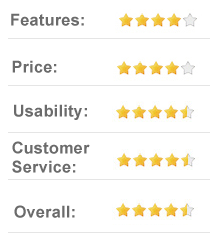 With so many travel-booking options on the market today, choosing the one to fit your needs can often be challenging. Typically travelers want to not only make sure that they get the best deal on their trip, but that everything is well-organized and held to a high quality standard. With OneTravel consumers can have comfort knowing that the site not only makes it easy for travelers to book all aspects of their trip from one easy-access portal, but consumers are also able to save some money by bundling parts of their trip together. The site really takes the stress out of planning a trip, which is critical for the typical vacationer. A booking of a trip on OneTravel.com will leave your mind at ease and a little extra cash in your wallet to spend on an extra pina colada on the beach, perhaps?