About MaxCDN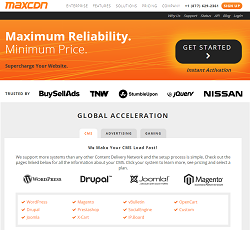 We live in an age where people want instant gratification. Advancements in technology have really added to the ways in which consumers perceive how long something should take. We are living in a digital age where so much information is available where, when and how we want it. While all of this can be very helpful and come in handy in our everyday lives it can also cause issues for business or products that do not provide services in a timely and efficient manner. Studies show that people do not like to spend more than 3 seconds waiting for a website to load. As such, it's important for companies and brands to have a webpage that loads as lightning fast as possible. Reasons websites load slowly include:
Bogged down/slow server
Physical distance from server
Influx of visitors
Slow internet connection
For many companies that live online, having the website up and running 24/7 is really clutch. One of the many key benefits of having a website is that it can be viewed anywhere, anytime. When a site loads slow it really can detract from the user's experience and cause users to be frustrated, ultimately leading to a loss in sales or views to your site.
If you are an owner of a company with a presence online you want to make sure that your site loads and operates as quick and smoothly as possible. Out of the three points mentioned above, the only area that a site owner does not have control over is how fast a user's internet connection is, since this depends on the internet service provider (ISP) that the individual uses. That said, thanks to MaxCDN site owners are able to offer a strong content delivery network (CDN) to ensure that your company website functions properly 24/7 regardless of the distance of your server to the user at hand.
Based in Los Angeles, California MAXCDN was founded in 2009 with a product line geared toward consumer and home office users to help provide active support and strengthen sites in order to improve load time and overall site functionality. The company currently handles 250Gbits of traffic and is expected to double its capacity by 2015. MaxCDN currently services the websites of some premium corporations such as Kodak, The Washtington Times and Forbes. While there are numerous CDN providers sprouting up, MaxCDN is currently ranked fifth in market-share with over 4,500 properties using MaxCDN's technology which includes a control panel and interface.

Top Features Of MaxCDN
A content delivery network is needed for highly trafficked sites simply because studies show that people like to visit fast websites. Recently search engines such as Google and Bing have started to include website speed as one of the main parameters for site ranking in search results. As such, if your website loads faster than it will rank higher in SEO and in turn produce more traffic which could turn to an increase in sales for your business.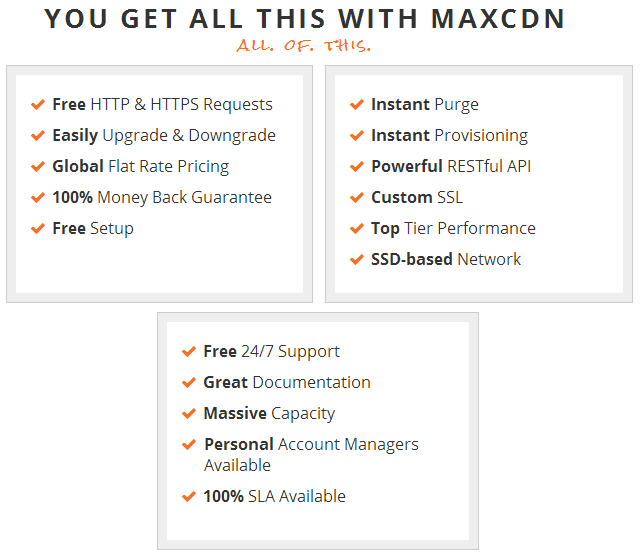 MaxCDN has many unique features that make it one of the most ideal CDN's on the market today. The company has plug-ins for most content management tools so linking up to the MaxCDN network is very simple. The set up process only takes five minutes to complete. Once the plug-ins are installed on your site and configured properly your site will be able to enjoy turbo fast speed.
Once your business is a part of the MaxCDN network you will be able to manage your content delivery network by using the easy-access dashboard. The dashboard for MaxCDN is developed to let you manage your site's account in an effective and convenient way. Within the dashboard site owners are able to monitor data usage information and traffic to your site. The dashboard is very clean and concise and is able to provide information in a convenient manner with the help of multiple graphs and images. In addition, the interface can be used on mobile devices such as smartphones and tablets.

MaxCDN Prices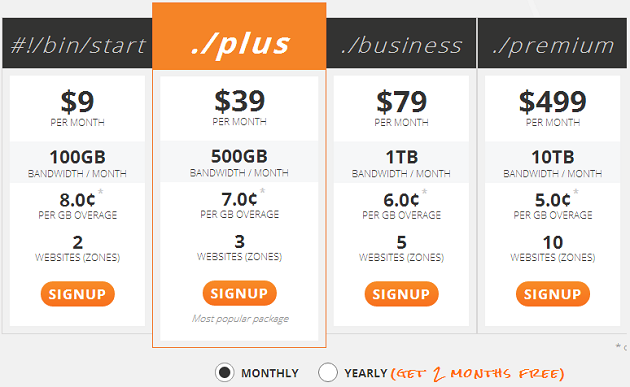 The MaxCDN product is such a high-quality product and the management team is so confident about the strength of the service that it offers a 30 day money back guarantee should it fail to meet your website's needs. This is clutch since it gives one time to test out the product over enough time to see actual quantifiable results.
There are different versions of the service available, all of which start at different price-points. The starter package is only $79.99 per year while the business package is available at $99.99 per month. Obviously the services between these two packages differ greatly with the amount of service and support limited with the starter package.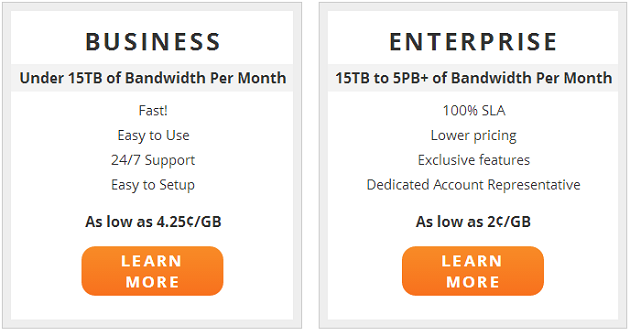 Criticism Of MaxCDN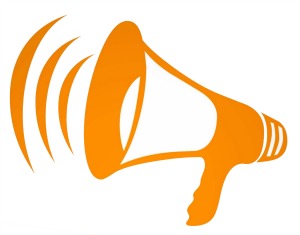 Like anything out there, MaxCDN has its potential challenges and cons. The biggest drawback is that MaxCDN charges additional money per month for the more premium version of the service. At the end of the day, this means your website will have to come up with added fees. That said, if MaxCDN helps drive more traffic to your website then the overall investment is worth it since the revenue it helps generate will off-set the costs.
Another con of the service is that development can be difficult if you require a CDN for serving your development needs. In other words, you will need a constant internet connection to do development because you will not have local copy. This tends to be a challenge for web developers since the CDN could interfere with site content.
Customer Support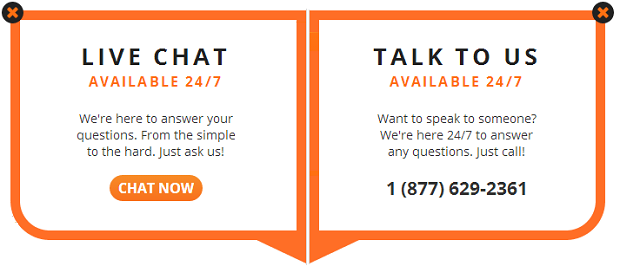 The MaxCDN team knows that the Internet never sleeps and therefore neither does your website. As such, there is a 24/7 support team available around the clock should you run into an issue or problem regarding your network. MaxCDN support is reachable via phone, e-mail or live chat. Open communication with the support team can happen instantly which will help solve your issue as quickly and efficiently as possible. In addition, the company has a list of common queries by users listed on the help section of their site. This may help one find the best solution to his/her problems without having to even contact the support team.
Overall Verdict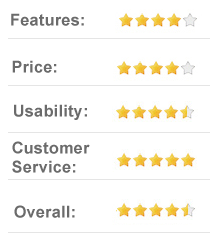 If you are the owner or operator of a website you've likely put in many man hours into how your site is designed so the last thing that you would want to happen is for all that hard work to go to waste and not produce enough sales or views to your site. The Internet is a very cluttered place and if your site does not load fast enough it is super easy for a user to close out of your site and quickly move on to another one that loads much quicker. Using the MaxCDN product will help you have an edge on your competitors because it will ensure that your site will load within 3 seconds or less. After the initial load the MaxCDN product will ensure that users continue to have a smooth experience as they click from page to page on the site.
Not only that, but as the speed for your site increases, so will your searching ranking. This will happen organically so you will not have to pay extra for SEO. All in all, the use of MaxCDN will dramatically increase traffic to your website which means you will enjoy happier users who are likely to continue to visit and even recommend your site others. This will also translate into more revenue as well which will likely more than cover the price it costs to pay for the MaxCDN service.