About DreamHost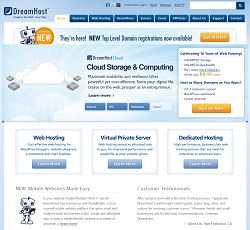 DreamHost is one of the long-standing players in the web hosting business. The company was founded in 1997 by four Computer Science majors from California. The company boasts a staff of 100 and hosts over 1 million domains. The technology is built by some of the industry's most clever developers and uses stable systems that come together to create one amazing user experience. Designed to be easy-to-use, everything at DreamHost is built with the customer in mind.
As one can imagine, hosting more than 1 million domains requires some impressive hardware. The DreamHost data center, consisting of hundreds of multi-CPU servers running Debian Linux, is more than adequate for the task. The data center boasts a UPS system, with back-up generator and multiple redundant gigabit connections to the Internet.
Over the last decade the company has grown to more than 1,500 servers and a state-of-the-art data center. DreamHost has three data centers in the US including: downtown Los Angeles, Irvine in California and Ashburn, Virginia. The company is focused solely on providing:
In 2006, DreamHost launched a beta version file hosting service called Files Forever, allowing customers to store files "forever" and redistribute or sell them with the company handling the transactions after paying a one-time fee. The service was closed to new members in November 2012. The same year the company launched its cloud computing platform DreamCompute and its hosted storage option DreamObjects. In May 2012, DreamHost spun off Inktank, a professional services and support company for the open source Ceph file system.
Top Features Of DreamHost
There is an array of features that DreamHost offers to users of the service. For starters the service provides unlimited space and bandwidth, a free domain registration, auto-installation of software and shell access. The service also provides state of the art servers and is always upgrading the servers with new technology. Within the servers, response tracking and up-time tracking are some key features that DreamHost has on lock.
The service also provides strong security features. With 17 years of experience, DreamHost is one of the best secure web hosting platforms on the market. The service provides users with the option of having one-click auto upgrade for their software installations.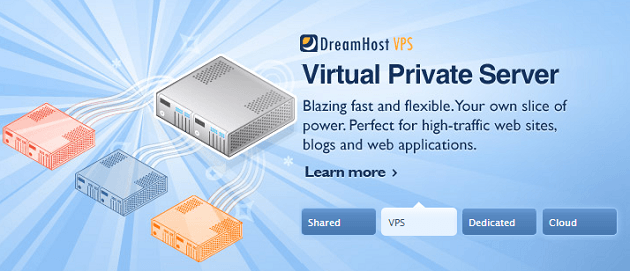 Another key feature of the service is that DreamHost runs on VPS hosting. VPS Hosting is a good fit for businesses or users who are experiencing rapid growth, heavy website traffic, or running complex applications. VPS partitions a physical server into multiple virtual servers that each has a protected and reserved amount of CPU and RAM resources. Unlike Shared hosting, VPS instances do not compete against each other for these resources. Therefore, a spike in resource demand among other VPS instances, will not lead to a performance decline in one's website or database.
Unlike Shared hosting, users have control over his or her own VPS. As a result, one has full root access to the virtual server, and the ability to reboot remotely from the service's homegrown web panel. Users can also utilize an API and write code to programmatically control the VPS.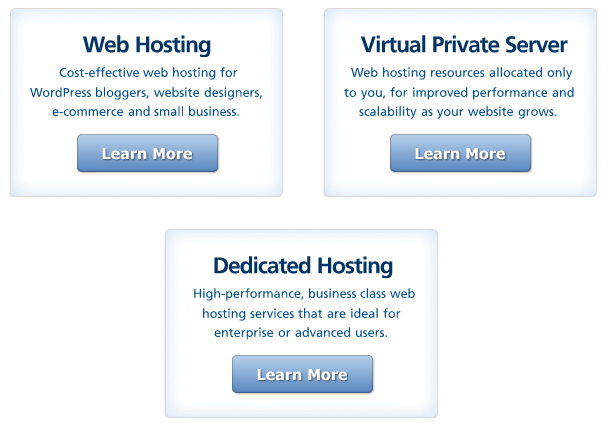 Another key benefit of DreamHost is that the web panel provides a centralized place where one can access all aspects of an account. Unlike other competitors in the space where you have multiple log-ins for billing access and hosting access, DreamHost provides one with all account information in one centralized place to remove any confusion and frustration. This makes access to one's account simple and stress free.
DreamHost also provides a refund service that will provide users with a free money back guarantee after 97 days. This is one of the longest trial periods available and is a great attribute for those who find the need to test out multiple web hosting services and compare them prior to making a decision.

DreamHost Prices
DreamHost currently offer four different shared web-hosting plans at various price points, which are affordable on any budget. The primary difference between these plans is the disk space and bandwidth quotas offered. Realistically, the base 'Level 1' plan is more than adequate for all but the most demanding web sites.
The DreamHost Level 1 'Crazy Domain Insane' hosting plan provides 200GB of disk space and 2000GB (or 2 Terabytes) of monthly data transfer/bandwidth and costs just $5.80 per month for your first year of hosting.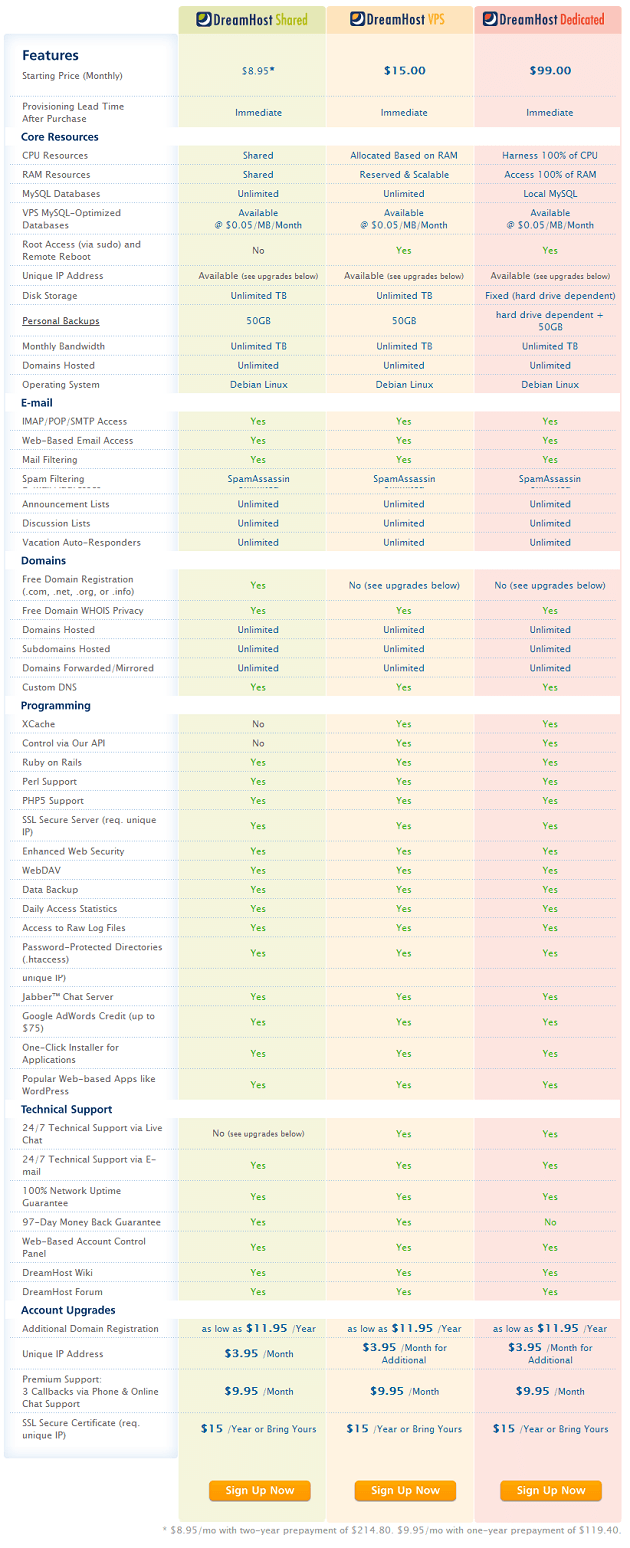 Interestingly, the space and bandwidth provided by DreamHost hosting plans grows each week, as a kind of 'loyalty bonus', encouraging customers to stay with DreamHost for the long-term. The Level 1 plan increases by 1GB of disk space and 16GB of data transfer/bandwidth each week.
The level 2 plan is a bit more advanced and robust and includes the VPS service. The plans are available between $15 and $200 and offer such features as: Unlimited TB + 50GB backups of disk storage, Unlimited TB of monthly bandwidth, 300MB – 4000MB of RAM and Unlimited domains hosted.
Lastly, the level 3 plan involves six dedicated hosting plans, which range from $109 a month to $249 a month. Some of the features that these dedicated plans offer include: 500GB – 1TB of disk storage, Unlimited TB monthly bandwidth and unlimited domains hosted.

Criticism Of DreamHost
Overall the DreamHost service has received acclaim and positive feedback in the online and business communities. That said, there are still some areas where the product has received some slack and need for improvement.
The main areas where DreamHost has been criticized are in the areas of customer service and support. The biggest drawback of the service is that there is no phone support for the lower-end packages. DreamHost does not have a phone service, unless you pay for the most expensive package, which could cause issues if the user wants direct contact with a person.
There is also no online chat support unless you upgrade to the highest level of service. Online chat support should not be an optional extra, but instead should be included at all levels. It should be standard, but instead it is only included at the premium packages which can be a bit pricey.
The final criticism of the service is that it does not provide any cPanel. The cPanel is typically offered by most web hosting sites. Instead DreamHost has its own custom setup panel, which takes getting used to by those who are familiar with the standard cPanel system that is fairly universal in the space.
Customer Support

The type of customer service provided to users of DreamHost depends on the level of service that the user is enrolled in. All direct technical support for the DreamHost Level 1 plan is provided through support tickets sent via the admin panel and can also be sent through live chat during business hours. The majority of support queries are answered promptly, usually within 12 hours, some queries take a little longer to elicit a reply, and can take up to 36 hours. DreamHost has said that the company is currently hiring more support staff, so the response times for support requests should also improve in the future.
The more expensive DreamHost plans provide customers within the United States a limited number of 'call-backs' per month, which allows users to speak with customer representatives on the phone.
DreamHost also maintains a wiki and customer support forum, both of which can be an excellent source of information, often avoiding the need to lodge a support request.
Final Thoughts On DreamHost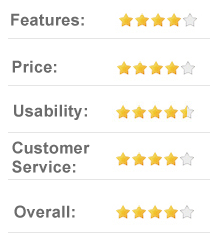 DreamHost has a reputation for excellent reliability. Overall, the DreamHost service is very useful for a small business or individual looking for a web-hosting platform. In particular, the Level 1 plan represents excellent value for money. The starting quota of 200GB of disk-space and 2000GB of monthly data transfer/bandwidth should be more than enough for even the busiest web sites.