About ed2go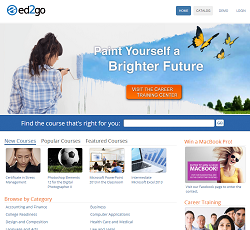 Education is the key to success. With more and more people going to college and pursuing advanced degrees, it is becoming more important than ever for people to consume as much educational knowledge as possible. With the rise of the Internet it has made a number of services more attainable and accessible to the average individual. Particularly, one area that has really taken off as a result of the Internet is the online educational sector. There are a number of online colleges and universities that provide virtual courses and ultimately degrees. One such company that aims to help educate is ed2go.com.
Ed2go is a company that provides online education courses for those who cannot attend classes at set times at a university or college. Ed2go was previously part of the former Thomson Learning Company, owned by the Canadian Company Thomson Publishing. In 2007, the company sold Thomson Learning including the ed2go branch to Cengage Learning. Cengage is currently the main owner and operator of the service.
Cengage Learning is an international company and ed2go offers courses in a number of other countries including:
Ed2go was setup on the Internet in 1998 and has been providing online educational services every since. The company remains one of the longest running providers in the online education sector, with over 15 years of experience. The service is currently based in Temecula, California.
Top Features of ed2go
Although the ed2go service has been around for almost two decades, its popularity has really started to take off within the past five years as more and more people begin to understand the value and quality of an online education. The company offers two tracks of learning. One is to upgrade or introduce clients to a new field of knowledge. These classes, while they may be offered at a local junior college or adult school, do not result in college credit. However, they can open a new area to clients and let them decide if this is a line of education they want to pursue in a more formal way.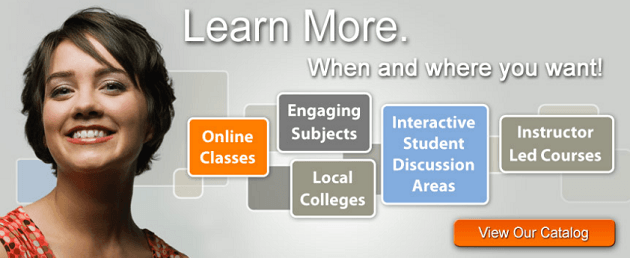 The other track of learning that e2go offers a student is professional training with certificates. Fields include: computers, skilled trades, health industry, business certificates, test review, and high school classes. Most ed2go classes are set up to last for a six week period with an extra two week period to complete the work. Each class may have one ten day extension if needed. Ed2go provides support from an instructor and from other students to its clients.
The structure of ed2go is specifically catered to adults who may have not received a college degree but would like to go back to school. The service is convenient because it allows one to use its services on their own time. This means the service is perfect for someone who has a full time job but would like to continue his or her education. Classes are all instructed directly from the Internet, which allows all of those enrolled to do all homework from the comfort of one's computer. All course instruction is also viewable directly from one's computer.
The courses offered at ed2go vary. There are more than 300 online courses available and over 33 departments to choose from that can enhance just about any field that you may be interested in whether it be for pleasure or work. These courses that are offered are taught by instructors that are known for their ability in creating a warm and supportive community among the students that they teach. Most of the instructors work or have worked for an accredited college, university or other educational institution. Most also have a very extensive history with a personal background in their field of expertise.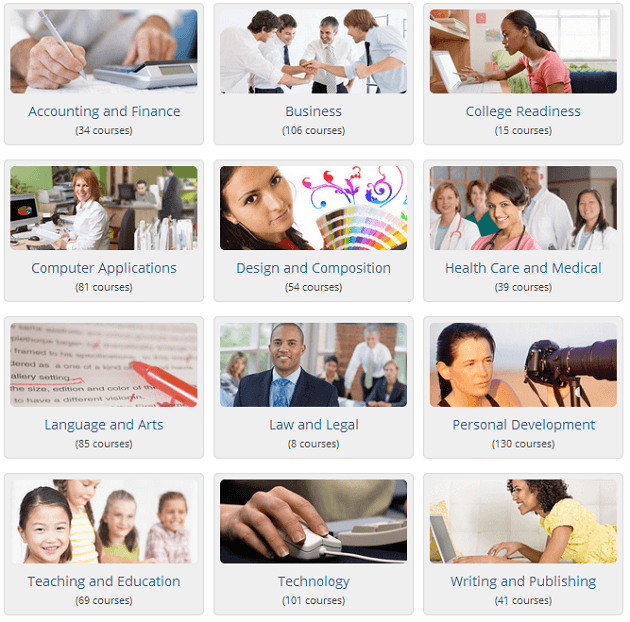 Ultimately the services of ed2go do not allow for a full degree to be obtained from the site. The services are to be used more as a supplement to another college or university in which one is enrolled. The education system works by providing online continuing education courses that are affordable and easy to use through a network of more than 2,100 top colleges, universities, and other organizations. The full list of colleges that ed2go partners with can be viewed on the service's website, www.ed2go.com.

ed2go Prices
The costs for the courses on ed2go vary depending on the subject that one chooses to study. Prices are really reasonable, with many offered at $149.00 for the six week course. Your employer may reimburse some of these courses if it is taking for professional enrichment such as the continuing education courses. The flexibility of these courses will give great personal enrichment in the long run. Most students who study with ed2go enjoy the ability of taking courses at one's leisure. There are also ways to participate with other students through discussion groups. These services are typically included in all courses and no additional fees are needed for supplies.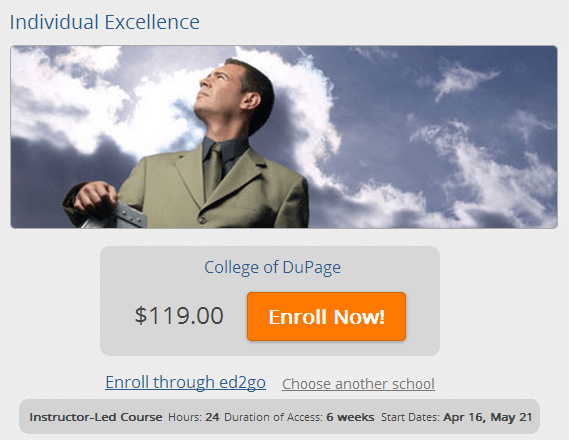 Ed2go's classes for personal improvement can be ordered through the company's website while the professional level classes need to be ordered through a school or college in order to receive university credit.
Criticism of ed2go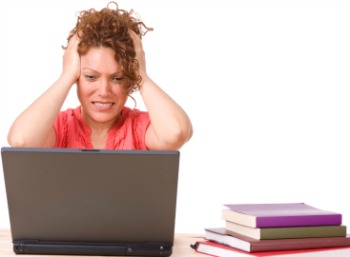 There are a number of positive reasons why people use the services of ed2go, the biggest one being that it is flexible and a much cheaper way ot receive course credit. However, there are still some areas that the service needs to improve upon. Firstly, ed2go is not rated with the Better Business Bureau (BBB). These courses seem to be very positively reviewed by those who take them, but there seems to be a little disconnect with regards to what courses can be taken for college credit. Continuing education centers offer courses such as ed2go, but these courses that are not accepted for college credit.
Some have also criticized the site for its lack of professional or experienced professors. Like any other school though, there will always be good and bad professors. It all really depends on the course in which you are enrolled and the topic at hand. It is impossible to jive well from every professor since each student has a different learning style.
Customer Support


Ed2go makes good use of social media and is the main way in which it communicates with those who are enrolled in courses. The site's Facebook page makes good use of the site for student input and contact and has over 1300 members. Its Twitter page is also popular with ed2go students. The company also has a page on Google Plus. In addition, the site offers news items about the industry for its students. Once enrolled in a course, students will have access to their professor's contact information and can get in touch with them directly through the main portal.
The service also has a customer support team that is available via email or phone to help with any billing or technical related issues.
Final Thoughts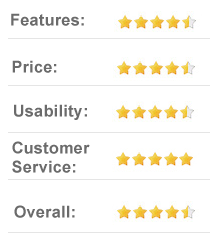 Education is power and with the hectic lifestyles of many individuals it makes it very difficult sometimes for people to pursue additional degrees or take courses. With ed2go one is able to further his or her knowledge while at the same time continue with their busy lifestyle. The ed2go services are conveniently available wherever an Internet connection is available and the course and instructional work can be done on one's own time. The service is really a futuristic way to learn without physically entering a classroom. The low cost and convenience of the service makes ed2go a must for anyone yearning to learn!