Introduction to BlurGroup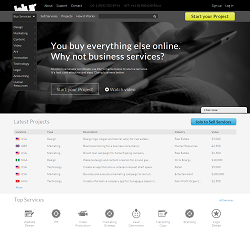 As economies becomes increasingly globalized, businesses have the opportunity to form partnerships with organizations all over the world. This includes paying international e-commerce companies for services that can improve the businesses buy and sell services.
BlurGroup formed in 2007 to take advantage of crowdsourcing benefits. As the business developed its services, it found that it could connect clients with experts who could help them solve problems and complete projects. BlurGroup called this approach Expert Sourcing. Within a few years, thousands of companies started using the BlurGroup platform to find marketing and project solutions.
BlueGroup continued to develop its services. As of 2014, BlurGroup is on the fourth version o fits e-commerce platform. The company has over 50,000 buyers and sellers using its platform. Many see it as a cost-effective way to get business services for short-term and long-term projects.

The platform attracts two types of people. Buyers who need someone to help them with projects, and sellers, who are experts in subjects like design, marketing, accounting, and other services that companies need to thrive. By putting these two groups together, BlurGroup gives everyone an opportunity to grow.
BlurGroup Services
BlurGroup has a growing range of services that its sellers can offer clients. Some of the buy services include:
Design – Design services include those for creating new products, advertising, branding companies, and building prototypes. BlurGroup even has professionals who can help businesses design events and exhibitions.
Marketing – Many of BlurGroup's marketing experts have experience with forming partnerships, search engine optimization, social media, and public relations. Marketing experts can also provide research that helps businesses design effective campaigns that target specific groups.
Content – Any business with a website needs stellar content that attracts traffic and encourages people to revisit their site regularly. Content services from BlurGroup professionals include advertising copy, general copywriting (case studies, articles, brochures, etc), online content (blog posts, SEP, and banner ads), PR content (including journalism and press releases), and technical writing.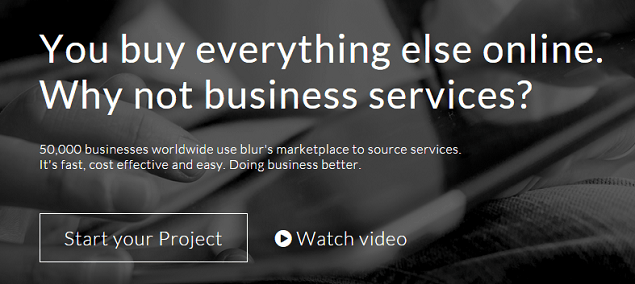 Video – Video professionals create a range of content including advertisements, animation, training videos, educational segments, and documentaries. BlurGroup can even help businesses find production crews and funding options for their next video projects.
Art – Art includes a variety of painting, photography, and drawing options, including animation and specialist art (3D art, street art, sculpture, computer graphics, etc.). Experts can create images to meet practically any commercial or aesthetic need.
Innovation – Innovation services fall into two groups: Innovation and Consulting. Innovation experts can help managers and business owners with business fundraising, developing exit strategies, forming start-ups and partnerships, and accessing the R&D services they need to grow their companies.
Consulting includes services like management consulting, management training, mentoring, business development, sales training, and staff training.

Technology – Technology is an exciting area for BlurGroup. Technology experts often work in app development, data, networking, websites, software, and cloud services. Whether your business needs someone to create a web app that makes it easier for customers to buy products, or you want to move data from your network to the cloud, there are plenty of professionals qualified to meet those needs at fair rates.
Legal – At some point, your business may need legal advice or services. Hiring a lawyer often costs a lot of money. It may also take a lot of time since you may need to meet with your lawyer in person just to get basic information.
The legal professionals working with BlurGroup specialize in areas of commercial law, financial and tax law, employment and resolution law. BlurGroup can also help lawyers partner with each other during complex cases.
Accounting –
Human Resources –
BlurGroup Features
BlurGroup has several features that may appeal to customers and sellers. Some of the most noteworthy features include:
a streamlined approach for submitting project requests
choose of three pitches before solidifying a project's plans
easy access to professionals from all over the world
a platform that meets the needs of people working in a wide variety of industries
Comparing BlurGroup With Competitors
While there are a few companies that offer similar business services to their clients, BlurGroup uses a more involved process that gives the customer more control. BlurGroup is also more scalable than some of its competitors. If a client suddenly needs to double or triple a project, BlurGroup can tap into its large team of sellers with the right experience to complete the revised project on time.
BlurGroup Customer Service

BlurGroup offers customers several ways to get the support they need. Buyers can contact customer service representatives via email or phone. The website also has a live chat feature. This combination helps BlurGroup meet the needs of modern business owners who may prefer specific types of communication.
BlurGroup has an education center where clients can view videos and tutorials. It also offers several guides, including:
Pitching style guide
Customer guide
Expert guide
Customer project space help
These help buyers and sellers find the information they need without always relying on customer service reps. It's a faster, more streamlined approach to learning about how to use BlurGroup to your advantage.

Frequently Asked Questions About BlurGroup
[+] What is the Process Like for Buyers?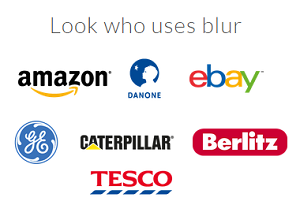 BlurGroup simplifies the process as much as possible. Buyers start by submitting a brief that explains what they want to get from their projects. It's best to list objectives in the brief. BlurGroup sends the brief to professionals who may want to contribute to the project. BlurGroup takes pitches from these professionals and delivers them to the buyer to choose an option.
After that, there's nothing to it. Your project gets sent to a great service provider who will deliver your project on time. As long as the project matches your expectations, you get the results you need and the service provider gets paid. It's a win-win for both parties.
[+] How Do I Know a True Professional Will Work on My Project?
BlurGroup uses its platform to create a competitive environment where only the most talented service providers thrive. Plus, you, the buyer, gets to choose who will work on your project. Just select a skilled person who has done work you like.
[+] How Does BlurGroup Benefit Sellers?
BlurGroup gives sellers access to thousands of projects. Sellers, of course, only need to pursue projects that interest them. Sellers also get the benefit of working with a company that handle the business side of negotiations and payments. The seller gets to focus on what he or she is best at while BlurGroup takes care of the rest.
Pros of Using BlurGroup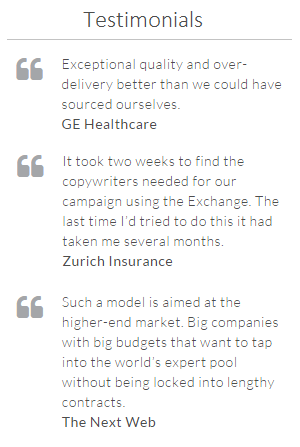 Access to thousands of professionals who do the specific type of work buyers need to grow their businesses
A large variety of services ranging from human resources and legal assistance to website design and video production
Option to choose who will work on your project
The option to reject proposals that don't match needs
A streamlined platform for content creation and management
BlurGroup has a less aggressive marketing strategy than many companies in similar industries
Cons of Using BlurGroup
BlurGroup charges a listing fee. That's fine when projects get completed properly and on time. When projects fall apart, though, clients can lose their listing fees without getting anything in return.
Conclusion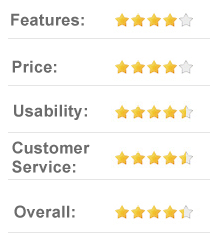 BlurGroup is a unique service provider that can meet the needs of many businesses. If you don't want to hire a new staff member, it often makes sense to pay someone a one-time fee for work that you cannot do on your own. BlurGroup helps that happen in a fair, efficient manner.