About Smartaddons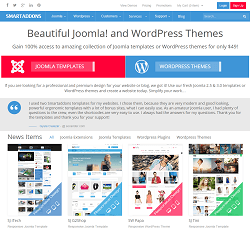 For bloggers and users of WordPress and Joomla, it can sometimes be a challenge to find high-quality themes to incorporate onto one's blog or site. While it can be great and exciting to launch yourself a website, it can also be overwhelming if you don't have the right tools. As such, there are a number of separate companies that have come to realization to help WordPress and Joomla users spruce up their blogs and sites. A popular company that produces high-quality themes is Smartaddons.
Smartaddons specializes in providing products based on a CMS platform. With the aim of providing high-quality products for customers, our talented team always tries to work hard and catch up the new trend of technology. The service is very helpful because you can compose simple to complex templates in the fastest way as well as use them for various purposes. The site contains themes for just about every type of business or service, including but not limited to:

Not only will one find a number of premium themes for blog sites on the Smartaddons website but one will also find a number of themes that are perfect for small business websites. The company is successful in part because it is a strong proponent of themes that are visually appealing, affordable and easy to navigate. In a marketplace that is starting to become competitive, Smartaddons is able to stand apart thanks to the talented designers it has helping to run the company.
Top Features Of Smartaddons
What differentiates Smartaddons from other WordPress theme shops is the original design style and niche ideas for the themes. For example, the company tries to cover niche templates like hotels, coffee shops, medical offices, sports magazines, and lawyer offices themes instead of doing the same run-of-the-mill, generic templates that one typical can purchase from many competing shops.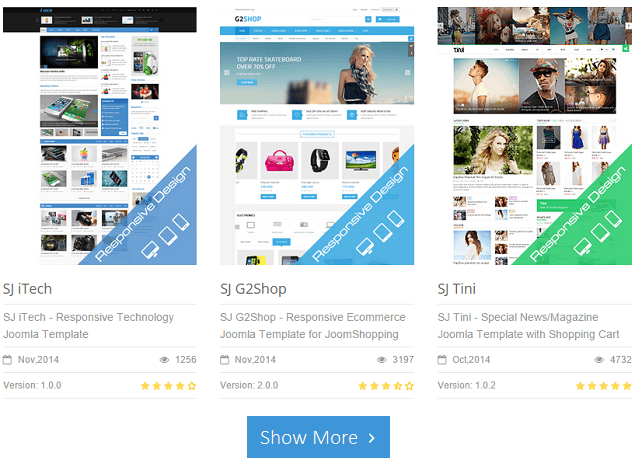 Another key feature of the website is its minimalistic and clear design of the gallery. This focuses attention on the most important thing – the themes. While other competitors in the space have hundreds of themes, Smartaddons focuses on keeping the number limited. Currently the site has an extensive list of templates available for purchase. The number of templates available goes into the hundreds. The themes are very high-quality too. Where Smartaddons stands out is the quality of the themes. Each theme from top to bottom is simply pixel-perfect. The attention to detail of the themes is what sets the company apart. A close look at any theme on the site and one can tell how much time and effort went into creating the template.
Each theme has a live demo, which is the standard for many of the theme stores in this category. That said, with Smartaddons it's especially important because their themes are not just a simple combination of a post template, a page template, an index template, and an archive template like with most themes available online. Instead each theme is a really complex piece of engineering, so it contains a big number of different page templates, possible layouts and other unique elements such as short codes. Live demos present all of that and are really worth checking out.

Another beneficial feature of Smartaddons is that it is easy to use even for those who are not technologically savvy. Even if you're not familiar with how to build code, that's not a problem. The site can help with that. If you need to change the background, try a different font, or match the theme to the colors of your brand, the site even has some additional plugins that can help you do it fast and without touching the code.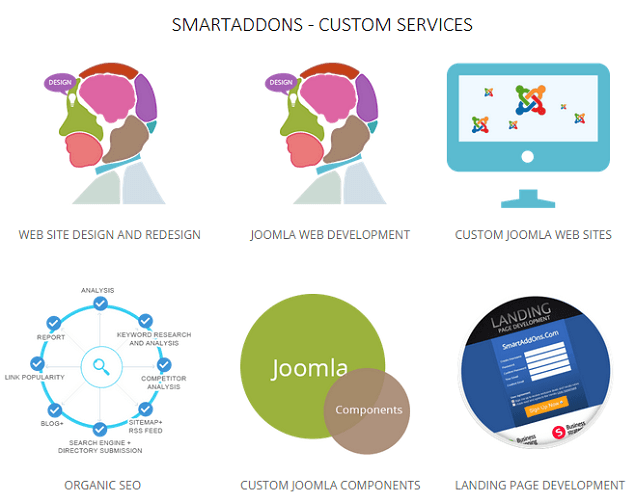 Smartaddons theme updates are something that makes all the difference. As part of a subscription one is able to receive a plethora of the latest updates. So as the development team starts to make adjustments, you will be able to receive the updates free of charge. These updates will also keep your website theme bug free.
Smartaddons Prices
The cost to use the service can vary depending on what type of theme and service that one is looking to utilize. There are multiple membership options for users to choose from. To start, you can subscribe to the service for three months at $49 or you can progress to a year for $69. Both of these fees are flat-fees and so you will only be charged once.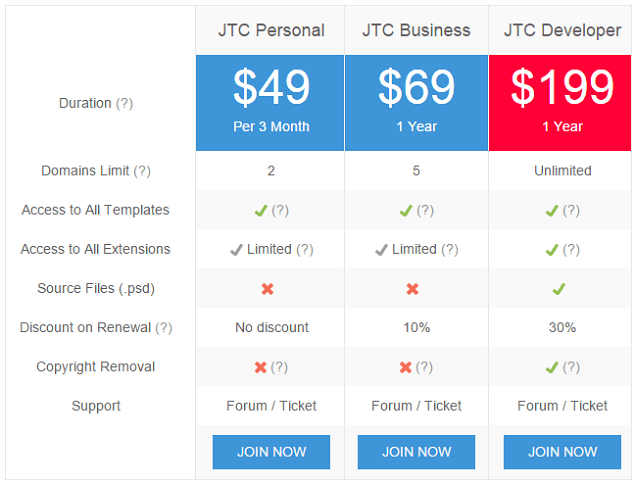 The nice part about this service is that the themes are yours to keep once you download them. Since there is not much of price difference between the two subscription models, it is in your best interest to purchase the year-long membership, even if you are a beginner since this is of better value and you'll get more for your buck!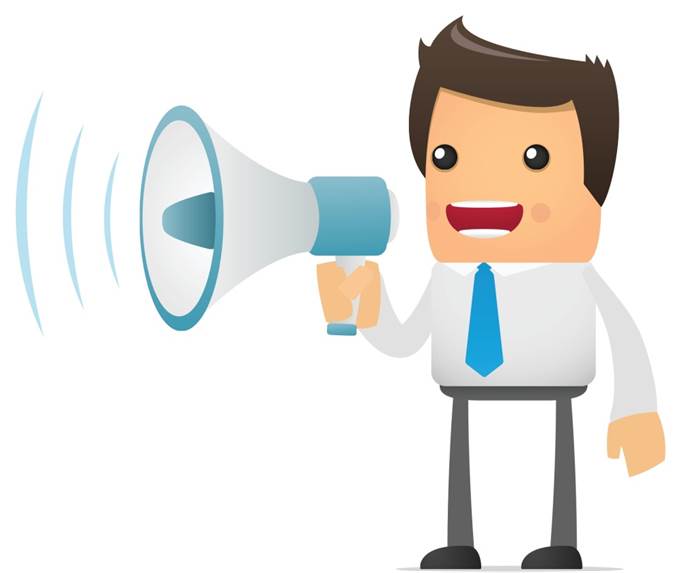 Criticism Of Smartaddons
Like anything else, this service does not come without some negative criticism. While Smartaddons does have some nice designs that have been touted as some of the best in the industry, there are some who feel that there are not enough themes and would like the see the catalog expand into additional themes. Smartaddons does not always release a new theme every month, but instead updates the already existing themes.

Customer Support
At Smartaddons you get lifetime support for your theme. This comes as part of your lifetime subscription membership. You should never worry about not having someone there to help you should an issue arise; you are always just a request away from the solution. The company support works round the clock to listen to its customers, no matter if you are in midweek or on a weekend you will always have someone there to help guide you through your website design process.

There is also a support forum, which includes answers to questions on topics that are not covered in the webinars, tutorials page, or elsewhere in the documentation. The site also has a live chat, support number and e-mail address. No matter what question that one may have, there is a guarantee to find a helpful answer somewhere on the Smartaddons site or with a dedicated representative.
Final Thoughts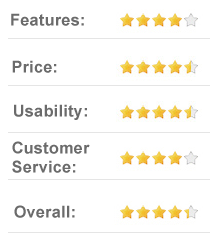 For anyone who is interested in sprucing up the look and feel of one's website, Smartaddons is a perfect way to easily control the layout of their pages. Like it or not, presentation on the Internet matters and consumers are more likely to stay on a well designed and visually appealing website. Smartaddons is one of the most premium theme sites for WordPress blogs. The masterminds behind the site are much more about quality than quantity. The site's framework is hard to beat. It gives users an enormous amount of control including easy control over fonts, borders, and colors.
Regardless of your reasoning for using a WordPress or Joomla blog, you want to make sure that the blog looks as nice as possible. The addition of this service into your mix is especially appropriate for those developing business and corporate sites, or for those who simply want to jazz up their blog. Not only that, but the customer service is very responsive, with representatives on hand so you don't feel alone and the software is easy to use and download.
The nice part about Smartaddons is that the service is really made available to everyone. Beginners will love it because it's straightforward and more experienced web designers will also enjoy because it provides enough advanced features for the more experienced web designer. You should visit smartaddons.com today and get yourself started with some themes that are truly able to break through the clutter!