ChristianMingle.com Review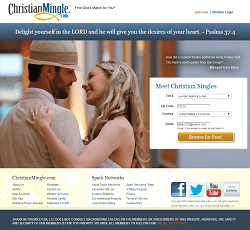 Sometimes dating in the real world can be a challenge because while one may be attracted physically to another individual in public, one does not know another's moral and religious values right from the onset which to some can be a real deal-breaker. Thanks to Internet dating, it has really helped revolutionize that way that people find other people to go on dates with. Dating online has really helped revolutionize the entire process and as a result has produced many niche dating sites. Through a site like ChristianMingle.com one is able to find like-minded dates easier than if one were to just meet someone on the street or at a bar. Since the site brings together Christian singles from all across the nation and even world, one is able to know from the onset that both parties share the same religion. Having that box "checked-off" makes it that much easier for one to focus on other attributes, such as interests and personality, ultimately leading one to being able to find his/her soul mate.

About ChristianMingle.com
Although the site has started to get more traction and popularity in recent years, it has actually been around for almost twenty years. Established in 1996, ChristianMingle has brought hundreds of thousands of people together and has resulted in thousands of relationships and marriages. The website was originally created to be a community specifically geared towards Christian singles looking to find like-minded people for friendship, romance, or marriage, and faith influences nearly every aspect of the site. To join, new members fill out basic profile information like body type, height, education, ethnicity, occupation, and marital status. Since religion also plays a key part of the search process, questions about faith and Christianity also form part of the basic profile – members respond to queries about the church they were born into, how often they currently attend services, and what denomination they belong to now.
Top Features
ChristianMingle has really helped perfect Internet dating and includes many typical features that should be found on typical dating sites and then some. In an effort to help members find a special someone of the Christian faith, the site offers a wide range of features like chat rooms, message boards, photo personals, a photo gallery, and anonymous private mailboxes. In addition, the interface is very clean and easy to navigate, making the experience of finding love online as painless as possible.
What really differentiates ChristianMingle from other dating sites, is its use of the Color Code Personality Profile Readiness IQ report and COMPASS matching test. Through a series of questions, one is able to sift through a color-coded system that assesses one's personality. In addition, the Readiness IQ report presents a summary of how one stands on 18 different dimensions including, but not limited to: effective communication, conflict resolution and life management skills. The report is really for the benefit of the user as it provides your personal strengths and challenges and instructs one on what he/she can do to guarantee and maintain high-quality relationships.
On the other hand, the COMPASS matching test evaluates over 100 different factors of personality and compatibility to match the user with other singles on the site. It is the COMPASS test that really will help one find other people to go on dates with. After taking a test, members are sent weekly best match e-mail by the site who come up as being possible matches. In addition, subscribers can also browse the site for other users who have taken the test.
In addition to these revolutionary testing devices, the site has a very good search tool where users can search profiles based on how recently the subscriber visited the site or updated his/her page. This is an excellent option since one of the biggest complaints about many ChristianMingle's competitors is the inability to weed out old profiles for inactive members.

Christian Mingle Prices/Costs
ChristianMingle.com is one of the more reasonable sites when it comes to pricing and really can be affordable for any date-seeker on any budget. While a free version of the site is available, its utility is limited. Free members can create a profile and search other members, but are not able to communicate or message others. On the contrary, paid members can send and read emails, conduct IM conversations, post on message boards, and use the live chat service. A paid subscription isn't expensive compared to many dating sites, and offers a much richer experience than the free alternative. For a six-month membership, it can run around $14.99/month, while a one-month membership will put you back $29.99.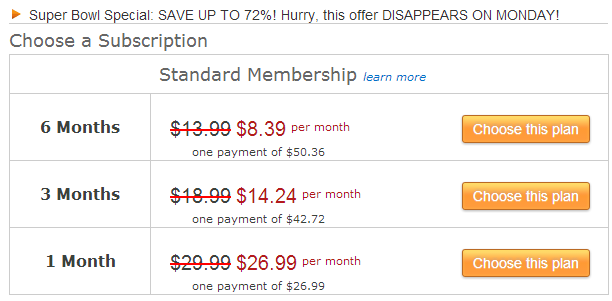 Criticisms of ChristianMingle.com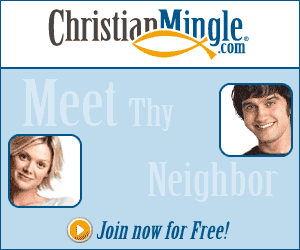 While no dating site is perfect, ChristianMingle does not have near as many criticisms as other similar dating sites in its category. The biggest criticism of the site is that it almost provides users with too much control. Since users are able to smile, email, IM, leaves messages, participate in Bible study, see who's online, etc it can sometimes be overwhelming to the user to know what to do and where to focus. Some of the addition features on the site, such as Bible study and the chat forums serve as more of a distraction than a way for one to find one's soul mate. Many criticize the site for having too many communication options and wish that it would be simplified down to just one or two ways of communication.
Another criticism of the site is that is requires users to answer too many questions upon signing up for the service. While the site claims that these questions aid the overall matchmaking process, it can be an overwhelming and burdening process to answer some of the questions that are thrown at an individual, especially since the way these questions are answered can potentially affect the matches that one is connected with.
Member Communication System
The site is very good about notifying its users when there are connections that should be pursued or new members that one should consider messaging. As long as one is signed up with the e-mail notification service, one will consistently receive updates and matches, many of which are based on the COMPASS system that is unique to the site.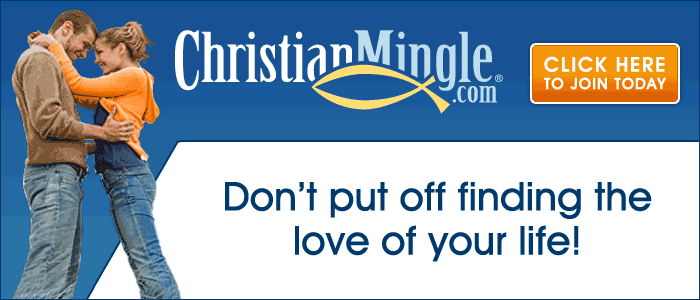 Additionally, users on the site are really able to feel like they are part of a community upon logging in. Members are active on the message boards, discussing everything from dating, to fitness, to current events, to food, to daily devotionals. The Worship Center is the heart of Christianity on the site, where members can make prayer requests, read a searchable Bible, partake in Bible studies discussions, and view a daily Bible verse.
Final Thoughts on ChristianMingle.com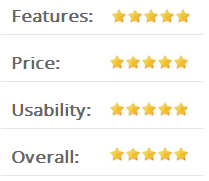 The tag line for ChristianMingle reads "Find God's Match for You." A site that is based primarily on the main commonality of the Christian faith, ChristianMingle is perfect for an individual who is looking to find a partner who shares the same faith and moral values. In addition to being a well-designed and visually appealing online dating site, the site is filled with a large number of matches. Most searches result in hundreds, if not thousands, of profiles so one will not easily run out of dating options anytime soon. While there is a free version of the site, the only way to get the best out of the site's capabilities is to pay for a subscription service. While there may still be a fee associated with this, it is actually less expensive than other dating services, which is a huge plus. Whether one is ready to find his/her soul mate or is simply looking for more like-minded Christian friends, ChristianMingle is the perfect site to get you started on your journey to find new, Christian-based relationships!