Cupid.com Review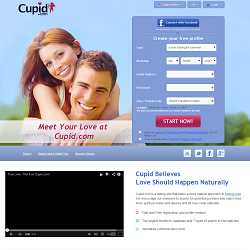 At one point or another in one's life, one has pictured themselves getting struck by Cupid's arrow and immediately falling in love with the first person he/she lays eyes on. While the little red guy with a bow and arrow might make a good story in a movie for fairytale, love at first sight is something that seldom happens in the real world. Sometimes, Cupid's arrow just needs a little extra shove in order to help you find true love. With Cupid.com one is able to fall in love at first click. Well, it most likely won't happen at first click, it might be more like click 4,013 but in setting up a profile on Cupid.com there is a greater chance that love will be found within no time flat.
About Cupid.com
Cupid.com is one of the most popular online dating sites. A site that has been around for several years now, it has continued to increase in popularity as its advertising has become more prevalent and word of mouth buzz has started to pick up. The continued success of Cupid.com shows that the site is not losing steam anytime soon as it continues to be filled with millions of people who are serious about finding a relationship. A site that is mainly focused around the United States, Cupid.com was designed with the motto that love should happen naturally. As a result, the site takes a more natural approach to finding love. The site encourages its members to search for partners who match his/her spiritual needs and desires, which allows one to let love come more naturally and less forced.
The way Cupid.com achieves a more natural-based love connection is through allowing its users to talk to as many different people in order to find the right person and connection for you. The creators of the site know that relationships are complicated and that it's important to ask one that you are looking to date as many questions as possible. As such, Cupid.com does not rush the dating experience but instead encourages its users to take their time and be patient. However, unlike other sites that require one to fill out hundreds of monotonous questions, Cupid.com lets its users jump right into meeting single men and/or women without having to jump through many needless hoops.

Top Features
One of the most important thing about a dating website is the feature that allows members to actively look for potential mates, as opposed to simply waiting for people to respond to their online profile. Unlike other dating sites that only let people message others based on capability questions, Cupid.com allows one to message whomever they think they will click or connect with. This means one can search for people based on their age, gender, race, martial status, location (some people only want to connect with others who are geographically desirable), and sexual orientation. Through Cupid.com's effective and advanced search capabilities, making a full site search increases one's chances of meeting more desired dates, thus effectively making the entire endeavor online dating worthwhile.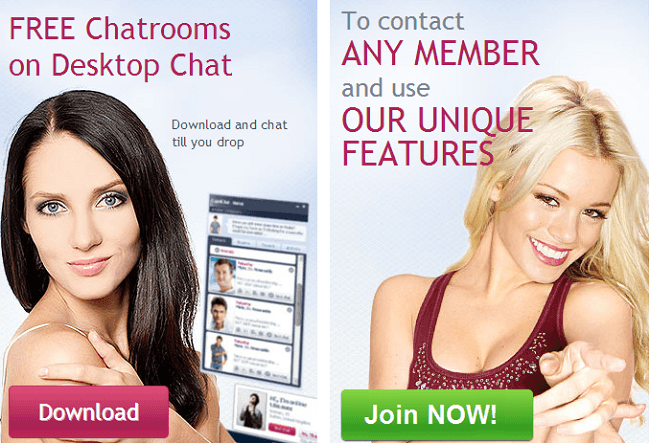 Another great feature that Cupid.com provides is that it is very easy to navigate as the website has a straightforward interface that even a monkey could figure out. Signing up for the service is very simple as one only needs out a few necessary fields with basic information such as name, age, gender and zip code. Even those who are not tech savvy can easily sign up and start finding dates within minutes.
The site also has some great chatting features, including video chat. This feature is highly promising and useful since online dating is all about connecting with potential dates. In today's day in age one should no longer have to wait to speak face to face with someone when there is video chatting easily accessible. Using the video chat helps take out all the guessing work as to what the other person looks like since unlike a profile photo, a video feed does not lie.
Cupid.com Prices/Costs
Most people who sign up for online dating sites would not mind spending some money for premium access. However, since it is difficult for one to really know what a particular site has to offer without becoming an active member, it makes the most sense for one to take advantage of the free membership prior to signing up for a subscription. Luckily, Cupid.com offers a free membership option. However, the free option only allows restricted features such as limited access to member profiles.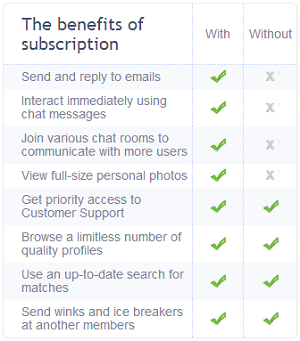 For example, with the free edition, one is only able to view certain people while other profiles are off limits due to the settings set by the website. In addition, one receives limited messaging, viewing photos and videos. While a free membership can give one a good vantage point as to what one can expect from the website, a premium paying subscription allows one to really make the most of the dating site.
The subscription based version of Cupid.com costs $29.95 per month or $99.96 for six months. While compared to some dating sites, the costs are a little pricy, the reality is one can always decide to terminate one's subscription at any time should one decide that the website is not fulfilling one's need. Cancellation is easy to do as the site does not lock one into a long-term contract.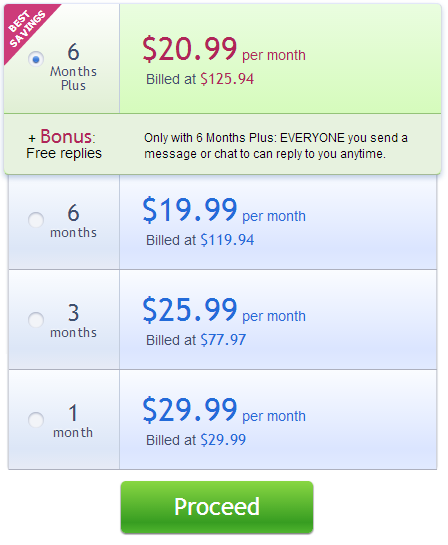 Criticism of Cupid.com
While there are many benefits to using Cupid.com, the site has also been criticized by many people as well. The main criticism is that since the site does not require its users to really fill out their profile, the site is lacking robust profiles and instead many are left bare-bones and un-filled. This can be a problem for many users since there is no way one can know if there will be a connection if nothing is filled out in the profile.
Another criticism of the site is the annoying use of pop-ups and other advertising. While it is understood that advertising helps keep cost down, the type of advertising that the site allows is very annoying and irritating to the user's experience. The ads seem to constantly pop up just as one is looking at a prospective user's profile. When one finally does find someone who interests them or catches their eye, they are unable to zoom in or enlarge the photos, which really does not allow one to get a good impression of an individual's looks. That said, that is why the video chatting functionalities are especially important.
Members Communication System
While Cupid.com has been designed in a manner that makes it easy for one to communicate, it's messaging and notification system can use a little improvement. Users are able to receive notifications and alerts when people show an interest in their profile or want to chat. However, one needs to make sure that this setting feature is turned on in the settings section of their profile. Upon setting up one's profile this selection will not necessary be turned on and might be considered a glitch since users are not required to fill out a plethora of information and therefore do not read all options before clicking the 'go' button.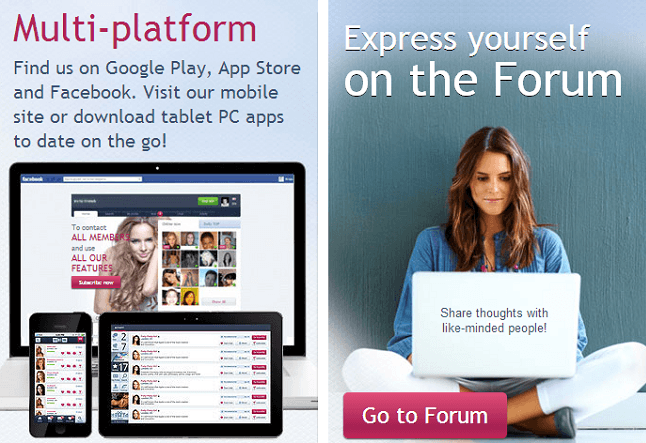 Final Review of Cupid.com
Since there are so many dating sites on the market today, it can be very difficult and even overwhelming to select the site that is the right one for you. Cupid.com is a great place for one to start and find a relationship because it offers numerous features that allow one to slowly but surely launch a relationship. While there is a paid subscription that includes multiple advanced functions, the site also includes a free option, which is perfect for someone who just wants to get their feet wet and dip their toes in the water. Regardless of one's current dating speed or ultimate intensions, Cupid.com is a great place to start to find true love.