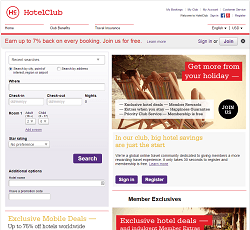 There's nothing like taking off work for a week to lie on the beach, but planning a vacation can be stressful. It's difficult to comb the Internet and pick out the best offers on travel and hotels.
HotelClub.com is designed to work as your own personal travel agent to find you the best deals and discounts. The site makes arrangements with leading hotels on your behalf to get you the lowest prices and exclusive extras. Over 1.3 million customers have chosen to book through HotelClub.com for vacations all around the globe.

About HotelClub.com
HotelClub.com is a branch of Orbitz Online, Inc. that operates out of Sydney, Australia. Orbitz was founded in 2001 and specializes in travel research and planning. Each year, millions of people use HotelClub.com and other Orbitz owned online travel agencies to book their dream vacations.
In February 2015, Expedia announced plans to acquire Orbitz and consequently HotelClub.com. Expedia, Inc. is another large company that specializes in travel. Some consumers are concerned that the merger may mean a rise in booking prices, but the companies plan to use their combined powers to bring customers a wider variety of bargains and travel options.
There are three tiers of membership offered by HotelClub.com, including Silver, Gold and Platinum. New members start out in the Silver club, which offers the fewest perks and upgrades. As patrons continue to book through HotelClub, they will be moved up to the Gold or Platinum clubs, which offer members more rewards.
The Best Features of HotelClub.com
Members of HotelClub.com can get all sorts of perks through the site. Whenever you book, you can get up to 7% back in member rewards alongside all of the other discounts that are already offered. Members can also get extra upgrades in their hotel room such as free breakfast or Wi-Fi.
If you don't like anything about your room, HotelClub offers a Happiness Guarantee for Gold or Platinum club members. Call up the Priority Club Service Line and the site promises that you will be given another room of the same type or even an upgrade at no additional cost.

HotelClub.com also offers a Best Price Guarantee. If you find the same booking deal on a different website for a lower price, HotelClub.com promises to refund you the difference. This guarantee only applies to qualifying rooms, and is not valid for prices found on HotelClub's sister websites.
You may come to HotelClub.com to find the best deal on a hotel room, but there are also deals on local activities. The Travel Shop offers tour packages at competitive prices that will enrich your entire vacation experience. Popular tours sell out fast, so be sure to book early. In the event that you change your mind last minute, HotelClub.com offers flexible cancellation policies for tour bookings.

If you will need a method of transportation when you reach your destination, HotelClub.com is partnered with CarTrawler to bring you deals on rental cars. You can book through all of the major rental agencies such as Avis and Europcar weeks before you leave on your vacation. Having your rental car ready and waiting when your plane touches down can take some of the stress out of travelling.
Criticisms of HotelClub.com
A handful of customers have had issues successfully booking a room through HotelClub.com due to poor communication between the site and the hotel staff. There have been cases where a booking did not go through, and travelers have arrived to an unprepared hotel.
When incidents like this happen, HotelClub often assumes that the booking went through and will charge the member's credit card. It can be difficult to dispute improper fees and charges over the phone with the HotelClub.com customer service department, and many site members find it tough to get their money back for a failed booking.
HotelClub.com Customer Support
The customer support team for HotelClub.com is available by phone 24 hours a day, 7 days a week. Representatives are able to answer your questions about the site and help with bookings and payment. There are different numbers to call depending on what country you live in.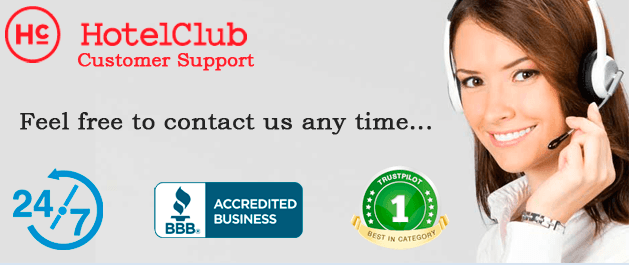 Some site members have complained that it is difficult to resolve issues through customer support. This is mainly due to communication difficulties and language barriers. Dealing with customer support can be frustrating for members trying to fix booking mishaps.
Frequently Asked Questions
Q: What payment methods does HotelClub.com accept?
A: Services on HotelClub.com are available in 35 different currencies. MasterCard and Visa are accepted for payments in all currencies, but Amex and PayPal are only accepted for certain currencies such as the U.S. dollar.
Q: What locations can I travel to?
A: You can travel to over 7400 cities across 141 different countries all over the world, from Tokyo to Madrid. There is a complete listing on the website of every city with accommodation options through HotelClub.com.
Q: Does HotelClub.com have a mobile app?
A: Yes, HotelClub.com has an app that can be downloaded for either the iPhone or Android. It will sync up with your website account and can be used to keep track of bookings on the go.

Q: Can I change the dates of my stay or cancel my trip?
A: Whether or not you can make changes or cancellations depends on your hotel's policies. Some hotel reservations will be listed as "non-refundable" or "non-changeable." If this is the case, then unfortunately HotelClub.com will not be able to alter your booking or refund your money.
Q: How much will I get back on my booking?
A: The percentage you get back will depend on your membership status and how you made your booking. Members that use the mobile app to book hotel rooms get more back than those that use the website, and Platinum members get more back than Gold or Silver members.
Pros of HotelClub.com
Member discounts and free upgrades
Get up to 7% back on bookings
Happiness Guarantee
Best Price Guarantee
Discount tours and attractions
Cons of HotelClub.com
Poor customer service communication
Unreliable contact between hotels and website
Why Should I Use HotelClub.com?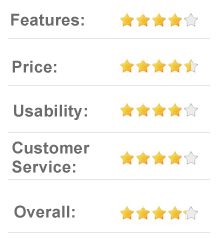 HotelClub.com offers site members the option to save on accommodation, transportation and sightseeing during their vacation. Hotels all across the globe are registered with HotelClub, and the website makes the booking process smooth and seamless.
The more times you book using HotelClub.com, the more you can save on your future vacations. As you continue to use the website's services, the company will bump you up from a Silver member all the way to a Platinum customer.
Even first time customers can receive all sorts of perks and freebies, but long time patrons get the most member rewards. The Happiness Guarantee, where you can switch rooms for no additional charge, only applies to members that have booked a room more than twice through HotelClub. Members that have made more than six bookings are placed in the Platinum club and get the most benefits.
It pays to continue using the site's services for hotel bookings. You can also use HotelClub.com to easily book cheap tours and to rent a car. The only service that HotelClub doesn't offer is discounts on flights. This is a fairly major issue for most travelers, and flights can take up a large portion of the vacation budget. The inability to include flights in bookings made through HotelClub.com may deter some prospective members.
Even though the site doesn't offer discounts on flights, HotelClub.com can help you and your family to save on your next vacation. You can find affordable rooms, cheap car rental rates and discounted sightseeing tours all in one convenient location.