Infusionsoft Review
There are a variety of different platforms, software, applications, etc. that are able to organize your business, grow your sales, help you run things more efficiently, OR attract more customers for you. But, it is rare to find everything all in one place. Infusionsoft is one stop shopping for small business owners who want to boost customer service, increase their brand presence, and improve sales.
About Infusionsoft
Based in Chandler, Arizona, Infusionsoft opened its doors in 2004. Since then, they have grown from a small startup to a solid business with over 400 employees. Infusionsoft serves more than 17,000 small businesses in the United States and beyond. They have a lot of passion and take great pride in serving their customers, and it shows.
Infusionsoft's goal is simple: they want to help small businesses succeed. It is why they exist. They have done this by creating software that is an all-in-one solution for any company's marketing and sales needs. This software allows small enterprises to grow sales, get organized, save massive amounts of time, and attract new customers.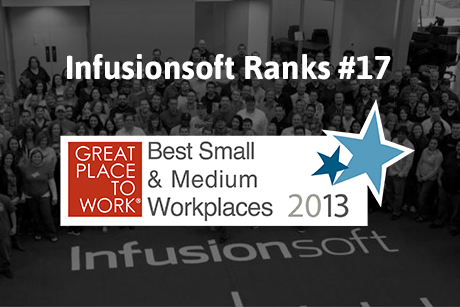 Infusionsoft is a platform that integrates customer relationship management (CRM), e-commerce, and email marketing. It is among the world's most popular platforms for sales of information services or products over the internet. Some of the top experts of online marketing use Infusionsoft for their businesses.
After having used Infusionsoft for the better part of a year, below are our impressions of it.
Top Features of Infusionsoft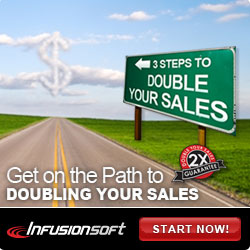 Infusionsoft's services can be broken down into four basic groups:
Contact Management
Marketing Automation
Sales Automation
E-Commerce
We will explore each of these groups separately for reasons that will be apparent in the Plans and Pricing section.
Contact Management is crucial for any business. Infusionsoft offers ways to track everything about your clients: appointment and task history, account balance and orders, contact information, website activity history, lead score and lead source, and sales and marketing history. You can send targeted communications to your contacts using information you know about them to maximize conversions.
With the Contact Management tools, you are able to prioritize, work through, and organize all sales activity. There are many organizational applications that help streamline your day. There is a neat Infusionsoft sidebar for Outlook and Gmail that gives you quick access to tags, appointment history, and contact information. We love stuff that works with our smartphones, and the Snap by Infusionsoft app is brilliant. You can just take a picture of a business card, and it automatically adds it to your contacts.
Most of marketing is about timing. Infusionsoft takes this to heart with its Marketing Automation software. In seconds, you can create a custom automated marketing campaign. Or, if you need your campaign up and running quickly, you can pick from the wide variety of templates. Based on a time, date, or behavior like a purchase or a click, you can automatically send direct mail, voice broadcasts, or emails.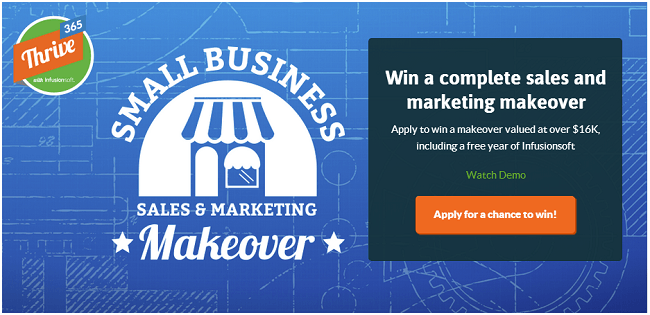 Due to its spam scoring, email campaigns sent by Infusionsoft have a 99 percent deliverability rating. With their software, you can design professional emails that engage customers. You can also use autoresponders. Infusionsoft also offers simple web form and landing page design. They also help with optimizing it for search engines.
Infusionsoft's Sales Automation makes organizing and converting sales so much easier. With visual lead scoring, you can boost productivity and identify hot leads more quickly. You can automatically keep scores and assign sales leads to the appropriate people. Within minutes, they can create custom quotes and send them to customers via email. Quotes can be accepted with a click, and the order is made.
By having all of your sales tasks, appointments, and activities in one place, you can spend more time closing deals and less time working deals. Infusionsoft's software automatically sets up follow up tasks, appointments, emails, and more. Other features include tracking deals with the opportunity management tools, selling to accounts or individuals, forecasting future sales, linking multiple contacts, and managing your pipeline.

Finally, the E-Commerce tools are nothing short of exceptional. Infusionsoft helps you design a professional shopping cart and storefront for your website. Everything is completely customizable and can be used to sell services, subscriptions, and products online. Based on customer purchase dates, promo codes, or amounts, you can offer discounts or upsells to get them to buy more.
The payment process is completely automated. You can accept any major credit card and PayPal. Buyers can also be notified if the charges failed, balances are overdue, or if their card expired. There is also an option to offer payment plans for your more expensive sales.
The entire e-commerce process can be put on the strong shoulders of Infusionsoft. They are able to manage your inventory, send marketing campaigns targeting buyers, and automate the delivery and fulfillment of goods. Real time e-commerce reports are available on the Infusionsoft dashboard. You can view payment reports, sales totals, revenues for each product, accounts receivables, and track orders.
Infusionsoft Plans and Prices
Infusionsoft offers four basic plans. Not all of the plans come with all of the above features. The Essentials plan costs $199 per month and comes with the Contact Management and Marketing Automation products. You can manage 2,500 contacts with this plan and send out 12,500 emails per month. You also get up to three users for this. As with any of the plans, these numbers can be increased to fit your needs for nominal charges.
The Deluxe Sales and Deluxe E-Commerce plans are virtually identical: they cost $299 per month, manage 5K contacts, send 25K emails per month, and you get four users. The difference is, in addition to Contact Management and Marketing Automation, Deluxe Sales includes the Sales Automation tools and Deluxe E-Commerce includes E-Commerce setup and management.
Finally, the Complete plan includes everything mentioned in the features section. You can manage 10K contacts, send out 50K emails per month, and it allows for five users. This plan runs for $379 per month.
The Downsides of Using Infusionsoft
The biggest downside to using Infusionsoft is the learning curve. When one first logs on to the dashboard, it can be a little bit overwhelming. It took us a little while to get the feel for things, and we had to make a few phone calls to customer service, but eventually, we got the hang of it. Now, the whole system is like second nature. So, in a nutshell, it requires a little dedication to first get started with Infusionsoft.
Infusionsoft Customer Support
Infusionsoft customer service is available twenty four hours per day, seven days a week via their live chat. You can also reach them by phone between 7am and 5pm Mountain time, Monday through Friday. There are also support desk tickets, tutorials, documents, and an emailing system. There were no wait times when we called customer support. And, when we tried the live chat at an ungodly hour (2am), they were quick to answer.

Conclusion
Although it may be a little bit hard to understand at first, Infusionsoft is definitely worth the effort. I strongly recommend this platform for anyone who runs a small business and does not want to spend an exorbitant amount of time on CRM, marketing, and tracking sales. Infusionsoft takes care of all of these worries. It performs the job of two, three, or more people at a fraction of the price. And, with the quality customer service, it is like having a whole other sales, marketing, and customer service team working for you.