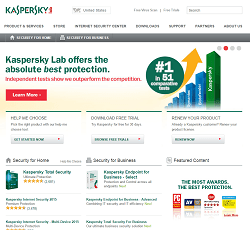 In this day and age, it's important to protect yourself from cyber criminals. Computer viruses and malware can steal sensitive data and lead to all sorts of financial or legal trouble.
Kaspersky.com is dedicated to providing both homeowners and businesses with effective and efficient protection against cyber threats. The company's software is designed to detect and destroy viruses and other malware.

About Kaspersky.com
Kaspersky Labs introduced its first product, Kaspersky Anti-Virus, in 1997. The company has since grown to be one of the world's leading providers of security software. Kaspersky Labs is headquartered out of Moscow, Russia and owns 33 regional offices across 5 continents. Over 400 million people in 200 countries around the world trust Kaspersky software to protect their PCs and mobile devices.
Kaspersky.com has earned recognition within the IT community for its superior service and products. The company was most recently awarded the title of "Product of the Year" by PC Security Labs for its Android security software. Kaspersky was also recently named the silver winner of "Best Overall IT Company of the Year" by the Hot Companies and Best Products Awards.

The most popular products sold through the website provide varying degrees of protection to customers. All are good for use with up to three PCs and can be installed on your computer by Kaspersky experts for a fee of $49.99. Kaspersky's top products include: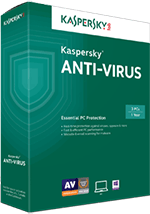 Kaspersky Anti-Virus 2015
Price: $59.95 for a 1-year subscription
This is Kaspersky's most basic package. It detects and blocks malware, but offers no additional protection.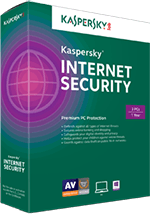 Kaspersky Internet Security 2015
Price: $79.95 for a 1-year subscription
This option offers basic Internet protection along with money protection and parental controls. Subscribers also have access to privacy protection such as webcam security.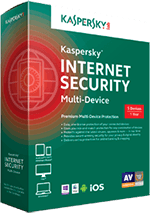 Kaspersky Internet Security-Multi Device
Price: $89.95 for a 1-year subscription
The Multi-Device package has all of the same features as the standard Internet security package, but also offers protection for Mac computers and Android devices.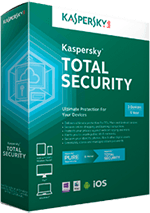 Kaspersky Total Security
Price: $89.95 for a 1-year subscription
The Total Security option is the same price as the Multi-Device Internet security package, but offers additional data backup and encryption.

Homeowners, small businesses and large corporations all have different security needs for their PCs and mobile devices. It is important to choose the right level of protection to maintain personal security.
The Best Features of Kaspersky.com
Kaspersky.com offers customers the opportunity to give their computer or mobile device a free and comprehensive virus scan. The company's virus scan software quickly finds security threats present on a machine and gives the user advice on how to fix these issues. The software has access to real time security information through the cloud, so it is able to detect even the newest computer viruses.
Guests that are not currently using Kaspersky protection software can still take advantage of the company's free virus scan. It won't clash with other anti-virus programs already installed, and can indicate how well that software is protecting a computer or device.

If a customer finds that their computer is infected or unprotected, he or she can download a free 30-day demo to try out Kaspersky security software risk-free. If it proves to be effective, visitors can download the full version of the program directly through the Kaspersky.com website and use it immediately. Promotions offered throughout the year help customers to save money on subscriptions. Even if you change your mind after making a purchase, you can return any product for a full refund within 30 days.
For those that are not sure which product will suit their needs, Kaspersky offers a "Help Me Choose" tool. This guides guests through a series of questions that will determine which program will offer the best possible protection for all of the devices in a home or business.

The technical support pages are another excellent resource for new Kaspersky customers. Here, you can find answers to questions about any product sold by the company. There is information about how to install and use software, along with easy links to upgrades and live support.
The Internet Security Center provides visitors with more general information about malware and cyber threats. This is a handy tool for any computer owner, and not just Kaspersky.com subscribers. Guests can learn about the different types of malware, potential system vulnerabilities, and Internet safety tips.
Criticism of Kaspersky.com
The main drawback of Kaspersky.com software is the awkward interface. Users may find it difficult to navigate through the software, especially on mobile devices and smaller screens.
Some customers may also be put off by the price of the company's products. The security software sold by Kaspersky.com is slightly more expensive than that of some competitors, but it is also highly effective. In addition, Kaspersky subscribers receive complimentary access to a world-class technical support department.
Kaspersky.com Customer Support
The Kaspersky.com customer support department can be accessed 24 hours a day, 7 days a week via email. Registered members of the website can submit a support case through their account page, while customers without an account can submit queries through a webform. Response times vary, but are usually quicker for registered members.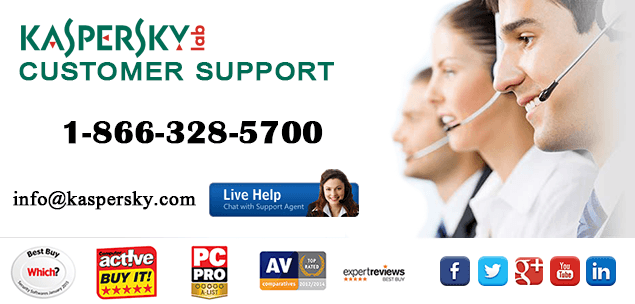 The website also offers customer the option to live chat with a customer service representative or to call the nearest office for assistance. In the U.S., the number to call is 1-866-328-5700. Live chat and voice calling services are available on Monday through Sunday, 5A.M. to 11P.M. EST. Calling customers must occasionally wait a while before a representative becomes available.
Frequently Asked Questions

Pros of Kaspersky.com
Discounts and promotions
Free virus scan
Free 30 day demos
Help Me Choose tool
Technical Support pages
Internet Security Center
Cons of Kaspersky.com
Expensive
Awkward interface
Why Should I Use Kaspersky.com?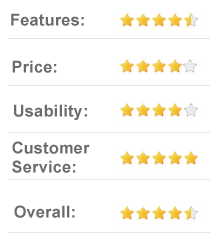 Kaspersky.com sells high quality security software to both homeowners and businesses. The company's mission is to provide the most effective and efficient malware detection software available on the market. The website offers guests a free virus scan to diagnose the state of their computer, and 30 day trials to try out a product before purchasing it. Kaspersky makes sure to eliminate any risk on the part of the buyer.
Although the software interface can feel a little bit awkward, it is simple enough to use. Kaspersky.com products are ideal for computer beginners or for those who are new to the Internet. They can protect your devices, your identity and your finances from scams and cyber criminals. The website offers a free installation service for those who are uncomfortable installing software.
The educational resources that the website provides can also be helpful for beginners. Customers can learn about the basics of cyber crime to better protect themselves from attacks. There are also pages that detail how to properly install and use Kaspersky software so that even computer novices can quickly resolve technical issues themselves. If an issue cannot be easily resolved, an expert technical support team is standing by to help.
It's important to protect your computer and mobile devices against malware or other cyber threats. By using Kaspersky.com software, you can ensure the safety of your online transactions and protect your personal information.