ARE YOU READY TO GO
Magento Go
Since the emergence of Internet technology, businesses have found their way into making it a friendly place to market their products and service offerings across the globe without having to spend a lot on travel costs, business operations, and expansion. The World Wide Web has given them an opportunity to put up a store and implement an excellent deal of online marketing and shopping solutions. For this reason alone, e-commerce and web marketing service providers have introduced and continuously developed convenient and cost-efficient products to reinforce e-commerce.
Magento for instance, together with their platform developer, The Varien Company, have been receiving raves in the marketplace for the perks that their newest cloud-based online shopping solution offers. For over five years, Magento has had 150,000 e-merchants using their e-commerce and marketing services through their desktop application. To date, the Magento Shopping Cart has been regarded as one of the most powerful open source e-commerce solution in the global marketplace.
Because the company wanted to bring more, they introduced Magento Go in February 2011, quickly following eBay's acquisition of it in the same year- a cloud-based version and more user-friendly version of the Magento Shopping Cart.

E-COMMERCE SOLUTION IN THE CLOUD
The name itself, Magento Go, speaks of how e-merchants can bring their e-commerce and online marketing processes anywhere they go – without the need to install the program into their computers. The application itself is hosted by Magento and is made available to its customers over a network, usually the Internet.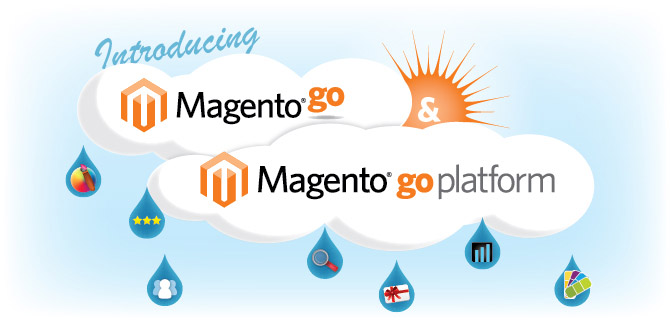 Launched in early 2011, the Software as a Service (SaaS) online shopping solution has depended on the increasingly prevalent delivery method of cloud-based applications, thus making it a thriving product since its introduction. It gives its users the opportunity to quickly and easily reinforce their offerings on the Internet.
What the developers had in mind when creating this product is its usage flexibility that most businesses need these days. Needless to say, they also aimed to provide a solution that won't make their customers go way beyond their budget.
Of course, Magento Go is targeted to set a massive difference amongst its kind by hosting marketing tools that converts mere website visitors into buying customers.
WHAT'S IN IT FOR YOU?
Having been in the marketplace for over two years, Magento Go has boasted features that its customers have loved from the very beginning. What it is, is that one does not have to be a programming or a web development expert to create your own online shop. With its user friendly-features and other perks, Magento Go is very convenient for small to medium-scale enterprises.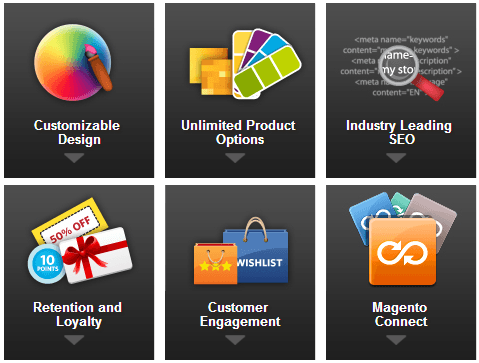 The product, like most SaaS applications, has all the hosting, security, and support benefits. This means one does not have to find an appropriate hosting company and carry out the installation process.
CUSTOMISABLE STORE THEME As it is, every merchant looks to create an effective online store, Magento Go can be a reasonable choice for them to get success. The first it can give a business is a chance to attract its customers with a store's professional theme. Magento Go has a customisation function that enables adjustment of themes, templates and other extensions.

EASY NAVIGATION AND USER-FRIENDLY DASHBOARD It also has a user-friendly interface and dashboard which, of course, makes it less complicated for the non-experienced user. Its navigation and administration panel are interactive and made simple by its developers for e-commerce beginners.

SEO INTEGRATION Of course, every online business needs to be very visible in search rankings. Magento Go has Search Engine Optimisation features integrated in the application to make sure that your online shop is crawled and indexed properly in search results. You can create dynamic web pages, control your own URLs, and take over the descriptions, titles, and keywords in your product displays.

CUSTOMER RETENTION AND LOYALTY FEATURES Magento Go also gives you an opportunity to retain your customers through it customer loyalty and retention function. This allows you to further get in touch with your customer and offer them loyalty rewards and promotions in forms of coupon, gift cards and banners.

CUSTOMER ENGAGEMENT Your customers can also feel that as an e-merchant, you are engaged with all their activities in your shop. Magento Go lets you recommend products to be included in their shopping cart and wish list. You can also make it easy for them to choose the best product by setting up an item comparison function in your shop.

SECURE SELF HOSTING Magento Go takes care of all the software, server, hosting, and security to give you less hassle – just so you can concentrate on growing your online shop, increasing your sales and empowering your customer support. It also constantly upgrades to provide shop owners with the most updated features that they can use. Having said that, one does not have to worry about being out of date.
HOW MUCH DOES IT COST TO BE ON THE GO?
Magento Go offers the versatility and convenience of an SaaS e-commerce application at a reasonable price that any business can afford. It offers a tiered pricing plan depending on the number of products you are selling, storage, bandwidth, and number of admin accounts. Set-up fee, support, and transactions are included in the every plan.
Have a look at Magento Go's pricing structure and its inclusions below: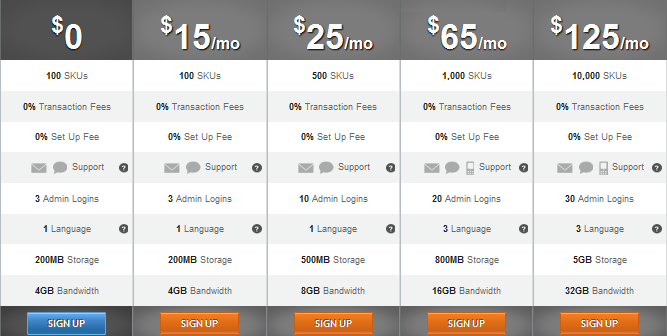 WHAT'S THERE FOR MAGENTO GO TO IMPROVE ON?
Like any other e-commerce solution, Magento Go is not infallible. It has its challenges that we're sure the developers are working to improve for their customers and have a maximised user-experience.
The design capabilities seem limited as it only has a number of themes and options. However, every month or so, a new theme comes out and if your business has a designated web developer, you can add your own Cascading Style Sheet to your current them. This goes to show that there are no design limitations that cannot be overcome. Besides, the pre-installed design themes and options are excellent enough to give any online shop an enticing look.
Another area that Magento Go developers can improve on with regard to the design aspect is its responsiveness and the ability to place featured products on the storefront's home page. There's an additional plug-in to do this but for an additional cost.

Email templates used to nurture leads in marketing can also be improved. At the moment, when a marketing event triggers to send an email, the template needs to be copied so you can change particular words and phrases in it before you can set the succeeding copies to send it for an event.
Users can also appreciate it more if Magento Go can support uploading of PDF files. This one is very important especially for e-merchants that need to provide product documentation and knowledge base to their customers.
To date, Magento's main limitations aside from the ones explained above include its limited bandwidth (allowing users only 32 GB for a $125 monthly plan), the latency in its server speed at some point, and payment gateways limited to 17 including recommendations for PayPal and Google Checkout, and the lack of a built-in blog.
HOW MUCH CAN YOU COUNT ON MAGENTO GO'S SUPPORT TEAM?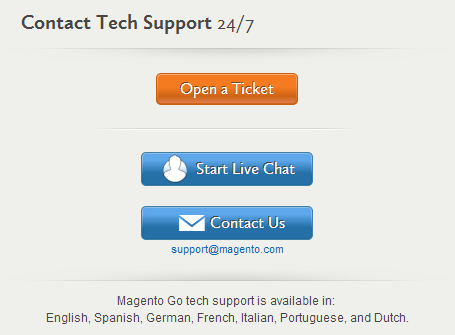 Magento Go offers a 24/7 email and live chat support for its technical issues. If there is anything that you cannot find in its knowledge base on the site and the community discussion boards, you can shoot them an email or get in touch with a live support specialist to assist you. Feedback has it that there may be a bit of longer waiting time for a response to issues raised regarding Magento Go usage.
WILL YOU GIVE IT A GO?

In a nutshell, Magento Go can be seen to have all the makings of a great and budget-friendly e-commerce platform. Its limitations may be overcome and in fact can be viewed as an area for the developers to improve on. And if we look at it from a different perspectives, larger e-commerce shops may find these limitations a reason for them not to give it a go.
However, and ideally, Magento Go is excellent for small to medium-scale online shops – given its features and pricing structure. It is also quite user-friendly that lets non-experienced entrepreneurs a good grip of using it. It's an excellent solution for start-ups and non-tech-savvy users.
Over the coming years, Magento Go can possibly become a solution for larger-scale businesses, not to mention a more sophisticated e-commerce solution.