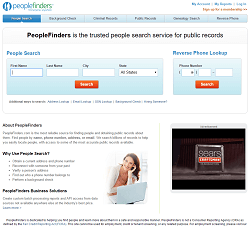 People Finders was founded in 2002 by Robert Miller in Sacramento, CA. Miller had spent several years working as a private investigator before he decided to start the website. One of his biggest clients was Intel. He started the business to give people better access to information about the people in their lives. Of course, some private investigators also use the service to learn more about their clients and the people they are investigating.
The company only uses information from public records and its own database.
People Finders experienced rapid growth during the mid-2000s. It was considered one of the fastest growing companies in Silicon Valley. It currently has over 50 employees, which is pretty impressive considering that it started with a staff of just nine people.

Top Features of People Finders
People Finders offers several features that I find useful. Some of the features I use the most include its:
Background checks
Public records
Reverse phone search
Genealogy search
The site also lets you look up criminal records. That service is fine, but I rarely find that I need to use it since I'm mostly looking for friends and family members I have fallen out of touch with. I can see plenty of reasons that other people would want to use this feature, though, especially if you are dating or have a child who is dating. Hey, the world can be a scary place. You can't be too careful.
People Finders Prices
People Finders prices vary depending on how you want to use the service. A People Search Membership costs $14.95 to join. After a month, the price goes up, though. $14.95 is just an introductory offer that you can use to see whether you like People Finders or not.
With this plan you get information like:
Full names and aliases
Names of relatives
Email lookups
Addresses and phone numbers
Previous addresses
Age and date of birth
Access to public records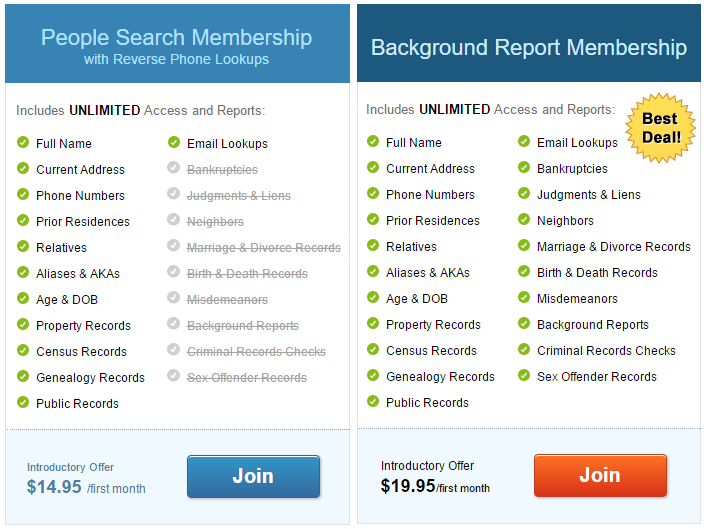 If you need more information, you should consider starting a Background Report Membership. Your first month of service will cost $19.95, which will increase when you renew.
This type of membership includes all of the information from the People Search Members, plus info about:
Bankruptcies
Neighbors
Marriages and divorces
Sec offender records
Misdemeanors
Birth and death records
Liens
Even though this is the Background Report Membership, you should not use the service to screen employees, credit histories, or property tenants. Unfortunately, you cannot use People Finders for these purposes because the company does not follow the Fair Credit Reporting Act (FCRA).

Criticisms of People Finders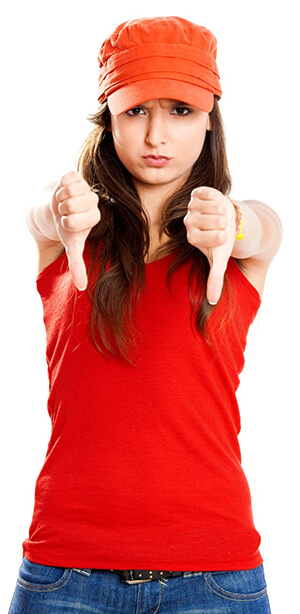 I'm going to start off by saying that I don't have any serious complaints about People Finders. I'm not saying it's the greatest company I've ever used, but it seems on par with the other websites I've used to find information about people I've fallen out of touch with.
Some people complain that People Finders has outdated information about some people. Yes, that is absolutely true. If you think that every single listing is going to contain 100% accurate information, then you are going to be disappointed.
Let me come to People Finders' defense here, though. Everything the company publishes is public information that it has culled from other sources. It isn't out there trying to get information that people have purposefully tried to keep from the public.
The number of people who have dropped their landlines probably also has an effect on People Finders' accuracy. No company publishes cell phone listings. If they say they do, then they are either lying or using information that they got through dubious means. So, if you want to find the phone number of someone who has replaced her landline phone with a cell phone, then you probably aren't going to find the information you want.
Personally, I think this is a good thing. I would rather get some misinformation every now and then than have People Finders tricking people into providing numbers that they want kept private.
Oddly enough, the other major complain about People Finders is that the company rarely acknowledges removal requests. I don't know if this is accurate since I have never asked them to remove information about me. I just know that a lot of people online have complained about this.
Here's the thing, though: since all of the information is public, it doesn't really matter whether People Finders removes your listing or not. It's still out there in the world. If you're trying to hide from someone, you're going to have to do something more effective than asking companies like People Finders to remove your info. You could spend all day doing that and the person looking for you could still get your publicly published information.

If you're really concerned about someone getting your address or phone number, you will have to take serious steps to change your current information. I know. That's not what you want to hear. If someone is stalking you, you probably aren't going to respond well to a company telling you that you have to change your phone number and address. I feel for you, but those really are the only ways to protect yourself. If the situation is that serious, then you might also want to think about calling the police.
Regardless, complaining about your listing on People Finders isn't going to change anything. It's best if you stop wasting your time with it so you can focus on really protecting yourself.

People Finders Customer Support
I've never had to contact customer support, so I can't really speak to its quality. I know that the company has a toll free customer care number that you can call any day of the week. It's open from 7 am to 6 pm PST, Monday through Friday; and 7 am to 3:30 PM PST Saturday and Sunday. The customer care center is closed from 11:30 am to 12:30 pm during the weekends, so keep that in mind before you call.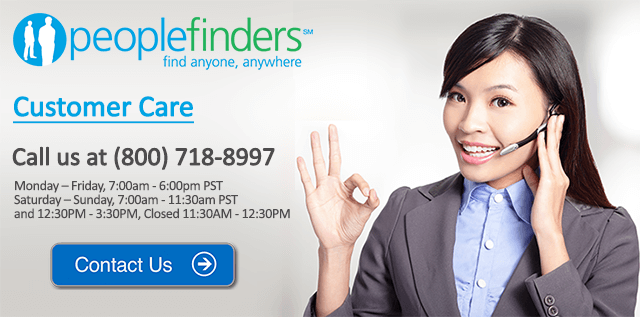 You can also send a letter to the company's mailing address in Sacramento, CA.
If you're trying to get information removed from People Finders' database, you will need to call the customer service line. They will not remove any of your information unless you call.
Pros of Using People Finders
Access to public records
Two membership options so you don't pay more than necessary
Convenient way to learn about people in your life
Discount opportunities for people and business who use the service often
Ability to see what other people can find about you online
Reverse phone lookups
Cons of Using People Finders
Some listings contain inaccurate information (old numbers and addresses, for instance)
Does not let people opt out of listings
Not suitable for criminal background checks
Pricing is not upfront

Conclusion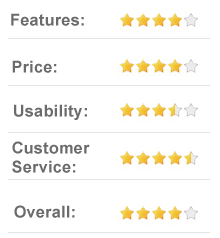 People Finders works in an industry that is going to get a lot of criticism. It seems like some people think that People Finders is intentionally aggregating information about their lives. I don't think that's the case, though. The company is just making it easier to find the information that you could get elsewhere. I mean, you could go to a county courthouse and get most of this info. And now that many governments are putting information online, it often only takes a few emails to get public information about people.
To me, that's really the point of using People Finders. I could contact courthouses all over the country to get information, but that would take a long time. Who wants to waste all that time when you can get the same information in minutes for less than $30? For me, it is absolutely worth it.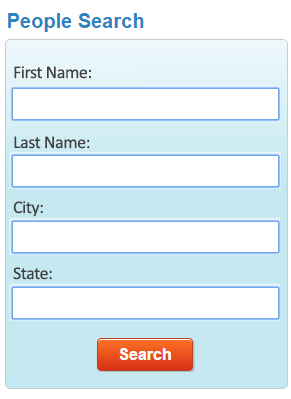 To all the people who constantly criticize this company, I have to ask why People Finders has a B rating from the BBB. B isn't an A+, but it's a pretty good rating. That gives me more confidence in the services it offers. If it had a lower rating, I would have stayed away. But a B isn't bad. I'm comfortable with that.
If you want to get some basic information that will help you find people who have fallen out of your life, I would recommend People Finders. I have reconnected with several friends from my childhood even though I moved away a long time ago. I also tracked down a cousin who I hadn't seen in years. We had a great reunion!
If you need a service that is authorized to give you the information you need to make business decisions without breaking the law, though, I would recommend going elsewhere. Then again, you will probably pay a lot more money by using those sites. If it is what you need, though, what are you going to do? People Finders simply isn't accredited for that kind of use.
Overall, this is a good service that seems to rub some people the wrong way.