ResellerClub Review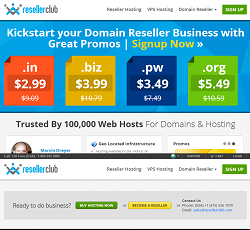 There are two primary entities in the hosting game. There are hosting service providers, and then there are resellers. Most of the companies you encounter on the Internet are genuine hosting providers that operate their own servers and technology. They set up massive data centers and then lease space on their servers out to millions of customers across the world.
Resellers are like middlemen. They sign up for bulk-quantity hosting solutions at incredibly discounted rates. This gives them access to a huge quantity of resources. Resellers then chop up these resources into small blocks. Last but not least, resellers rent out these blocks to their own clients. They make a profit from the difference in the price they pay and the price at which they sell.
Sound interesting? The truth is that a lot of money can be made in the reseller game. However, to get started, you must first find and sign up with a reliable and high-quality hosting provider like ResellerClub.

Reseller Masters: ResellerClub
ResellerClub was founded in 1998 by a team of technology consultants that wanted to offer the profitability of Web hosting sales to the average consumer. It has since grown into a full-fledged hosting provider that offers every single tool that a reseller could possibly need to secure a sale. In fact, it now serves over 100,000 resellers who themselves manage a whopping 5 million domains across 230 countries.

Shared Reseller Programs
ResellerClub offers four shared reseller programs. With these programs, you get a certain amount of resources on a shared server. You are allowed to do anything you want with these resources, but you must inform your customers that they're buying shared hosting.

Each plan can be obtained with a Linux or Windows server. Furthermore, each plan comes with the following features.
WHM Control Panel: This powerful backend dashboard lets you conveniently manage all administrative functions. You can monitor domains, monitor hosting accounts, create hosting packages and more.
WHMCS Management: This is a fundamental tool that allows you to manage all your clients and their invoices. It's the tool that you'll use to set up client accounts and then schedule monthly billing statements.
CPanel: This is the control panel that your customers will be using. It's an innovative and simple dashboard that lets even the most technically inept person manage his or her website with ease.
24/7 Support: All resellers get access to a 24/7 support system that you will inevitably have to use at some point or another. One day your client will contact you with a problem that's simply beyond your scope.
The resources for the various plans are as follows:
R1: 40GB space, 800GB bandwidth
R2: 50GB space, 1TB bandwidth
R3: 100GB space, 2GB bandwidth
R4: 200GB space, 4GB bandwidth

Plus, the prices start at $18.99 per month and go up to $42.49 per month. This might sound expensive, but suppose for instance you broke R1 into eight accounts with 5GB of space and 100GB of bandwidth, and then you sold each for $9.99 per month. You would wind up making $79.92, which comes out to a whopping $60 in profit. Now imagine your profits if you scaled this up.

VPS Reseller Programs
ResellerClub's VPS programs are significantly pricier, but they offer a great deal more power and configuration. The result is the capability to make a lot more money, assuming you are able to build a solid client base.
The biggest benefit of VPS hosting is that you get to choose the processor speed. You can choose from a meager .88 GHz up to a whopping 11.73 GHz, with the latter costing only $245 per month. Again, while this might side pricey, keep in mind that you can easily double or triple your money by utilizing the resources correctly.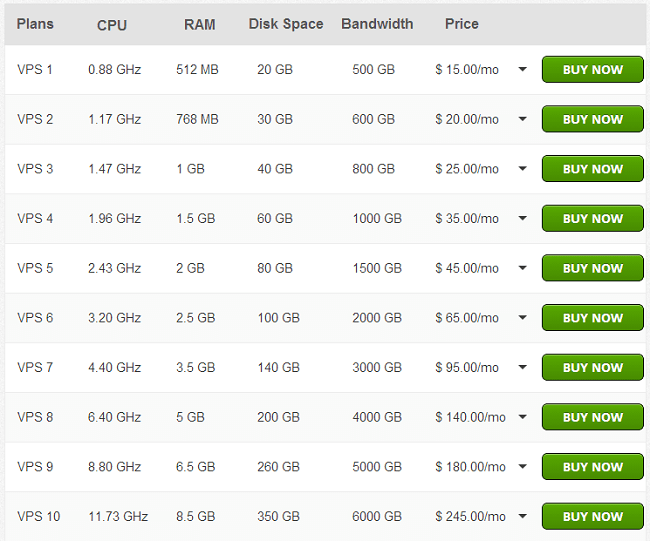 Added Features
There are a slew of added features that should definitely be considered before you invest in ResellerClub.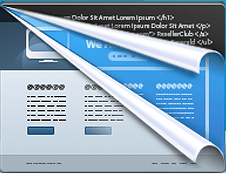 Website Builder
ResellerClub offers a fully fledged website builder that you can bundle into your sales packages. They come with 175 customizable templates and designs, as well as a real-time editor, a huge collection of stock photos and more. This would be a really good tool to advertise if you are targeting first-time Web developers.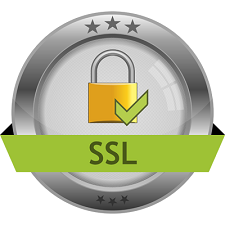 SSL Certificates
The company also SSL certificates. These are a must-have security solution ideal for customers that plan to operate forums, wikipedias, shopping carts and more. Basically, if your customer plans to allow his or her own customers to create an account, then your customer will need SSL certificates.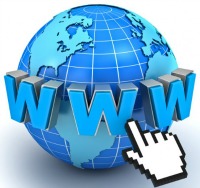 Bulk Domains
Anybody who gets hosting through you will also need a domain. You can make big profits by buying bulk quantities of domains and then marking up each individual domain. For instance, you could buy 333 domains for $2999 and then sell them each for $14.99. That would give you a profit of $1992.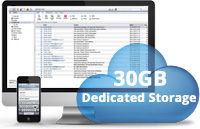 Custom Enterprise-Grade Email
Believe it or not, but ResellerClub even offers email packages. You can buy email accounts in bulk and then resell them back to small business or corporate clients for good profits. We recommend starting with a 'personal' email solution at first, unless you already have a bevy of corporate business owners ready to go.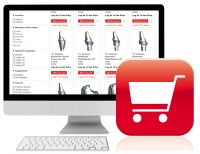 Reseller Stores
This provider also offers you a chance to buy a pre-configured reseller store. This takes the pain out of having to build your own Web hosting site. It comes with a shopping cart, a coupon engine and a fully customizable backend. We highly recommend this option for brand-new resellers, as it'll save you a lot of time and money.

Topnotch Customer Service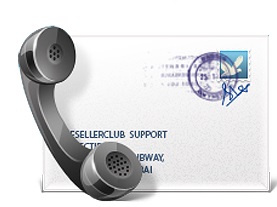 ResellerClub offers a very comprehensive support system. You can dial one of three numbers (one for the US, one for the UK and one for India) for support or engage in a live chat. Or, if you prefer, you can create a support ticket or just send an email. You also have access to a ridiculous huge KnowledgeBase, as well as a user forum.
The service and support options are so extensive that we cannot imagine anybody ever canceling a plan just because he or she cannot resolve a particular issue.
Notable Promotions
ResellerClub has a track record for running a lot of promotions. At this current moment, for instance, the company is offering certain domain names for a significant discount. They are also offering a $25 bonus to new resellers. The promotions are constantly changing, so you'll need to visit the website directly to see if any promotion fits your particular needs.
Final Thoughts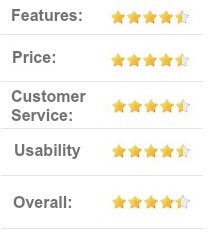 We found ResellerClub to be very interesting. First and foremost, we do not recommend it for individuals looking for personal Web hosting solutions. This provider is meant strictly for people who want to enter the Web hosting business by offering their own Web hosting services to Web developers and entrepreneurs.
With that said, ResellerClub does a great job offering the very best of reseller solutions to the general public. You can choose from shared and VPS options, and you have access to very budget-friendly rates. Plus, there are so many add-ons available, from domain names to email accounts and even website builders.
If you are serious about getting into this business, we recommend starting with a shared reseller hosting plan and bundling it with a pre-configured store. As you grow your business, you can then buy bulk domains, email accounts and more. Before you know it, you might just wind up being as big and bad as ResellerClub itself!