SEOBook Review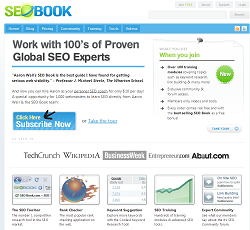 Traffic generation on the Internet relies on search engine optimization. It is a very tricky and complex science that utilizes multiple factors to determine your website's place in the search engines.
If you do not master SEO, as it is commonly called, early on, you may find yourself facing a whole slew of problems in the future.
The fact is that search engine optimization is a must-have capability these days. If you do not understand it and do not implement it wrong, you will inevitably fail.

SEOBook
Enter SEOBook, the most respected and well-known SEO training program in the world. It originally popped up on the Internet in 2003 as a small website with a few basic SEO tips. Founded by Aaron Wall, the site has now become the most trusted resource for aspiring Web developers, Internet entrepreneurs, and SEO analysts.
And unlike the millions of other SEO blogs and websites on the Internet, SEOBook actually makes sense. There are two reasons for this:
Frankly, the site is not full of crap. When it comes to SEO, the Internet is unfortunately full of sleazy salesperson trying to trick you into buying their lousy products. The fact is that a lot of people get interested in SEO because they believe it's a 'get rich quick' scheme. This is extraordinarily incorrect. It's a tough system that requires commitment and knowledge, and it just so happens that SEOBook specializes in both.
Secondly, accessing the site requires paying for a rather pricey membership. The membership is kept like this to keep lazy, cheap people out. If all the tricks of SEO were readily made available to the world, the market would quickly become over-saturated. Aaron realized this, which is why he's done his best to limit membership to only those who are genuinely serious about practicing SEO and doing so ethically.

However, there is one part of it that is completely free, and that is the blog. It's updated every few days and provides general analysis of new and upcoming SEO trends and strategies. Unfortunately, everything else on the site costs money.

SEO Training Book
The core of the site revolves around the SEO Training Book. It is a huge and all-encompassing tool that requires a subscription but provides you with everything you need to know about SEO. It costs $300 upfront (one-time only fee) and offers numerous benefits:
You can speak directly to trained SEO professionals and ask them as many questions as you want.
You get the latest SEO updates so that you can stay abreast of all your competitors who are trying to outrank you.
You get access to unbelievably powerful optimization strategies that have produced millions of dollars in profits for numerous other members.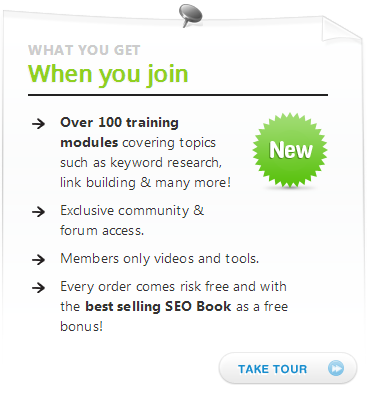 Next, we want to take a look at all the available modules. There are quiet a few of them, so brace yourself!
Link Building Module
This module teaches you the fundamentals of building links properly:
The importance of anchor text
How to correctly utilize Web directories
How to easily obtain high-authority links
How to properly request a link from another Web master
Simple techniques for acquiring links
Trustworthy sources for buying links
Tools for analyzing links
On Site SEO
This module will familiarize you with the things you need to know to optimize on-site content:
How to properly place keywords
How to create enticing but also SEO friendly titles
The importance of correctly utilizing H1 and H2 tags
Great methods for creating strong meta descriptions
Must-have knowledge pertaining to meta tags
How to utilize images in a way that pleases the search engines
Exactly where to place keyword links

Keyword Research
This is a very important module that deals with the research that occurs before you even start building the site:
How to brainstorm a list of meaningful keywords
Where to locate a reliable and budget-friendly keyword research tool
The best methods for using a keyword research tool
Methods for narrowing your keyword list down to just a few important ones
The importance of comparing your keywords to your competitors' keywords
Key ways to transform your keywords into strong titles
Domain Names
This section pertains to the best-known strategies for choosing SEO-friendly domain names:
How to properly implement keywords into a domain name
Ways to brand your domain while still maintaining keyword relevancy
Techniques for verifying that a particular domain name doesn't have any penalties
Selecting a quality domain registrar
Domain name mistakes to absolutely avoid
Copyright issues to keep in mind
Tracking Results
This portion of the training regiment familiarizes you with analytics and their importance:
Why web analytics is fundamental to succeeding in SEO
Ways to use rank checkers to closely monitor your progress
The importance of maintaining patience and not trying to cheat
Strategies to replicate the success of a page that does work
Site Architecture
This part of the Training Book teaches you the fundamentals of establishing functional site architecture:
The most number of clicks away from your homepage a sub-page should be
Comparisons between good and bad site architectures
Different types of architecture (silo, flat)
Implementing navigation schemes that reflect natural user behavior
Architecture mistakes that you absolutely must avoid
Website Monetization
This section deals with ways to turn a high-traffic website into a money-churning machine:
How to correctly implement Google AdSense
Great affiliate programs to consider signing up for
Introduction to conditional advertising
Types of products you can sell
The crazy thing is that this is just a small list of the types of training articles, modules and guides available on SEOBook. It would take us forever to list everything, but some of the other topics include content curation, off site SEO, paid advertising and robots control. What we are trying to say is that the $300 you pay winds up being more than worth it given the immense quantity of content you get.

SEOBook Tools
A membership to SEOBook also means getting access to a huge list of very useful SEO tools. These include Firefox extensions, SEO toolbars, keyword researchers, competitive research tools, pay-per-click tools, link analysis tools and much more. The best part of course is that they are all included for absolutely free. If you do get a membership, it is highly recommended you take advantage of every single tool on the website. Mind you, first take the time to learn how to use them properly!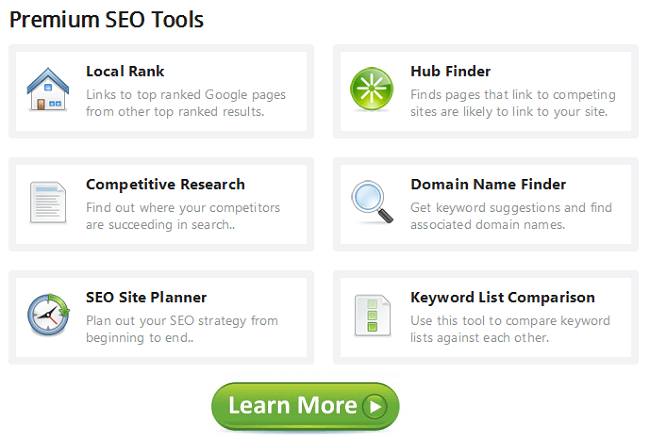 Fitting Customer Service
The customer service at SEOBook is definitely not spectacular, but it is fitting for this purpose. You get access to a near-unlimited quantity of articles, downloads, blog posts and troubleshooter tools. You can also submit a ticket or confer with other SEO professionals on the website.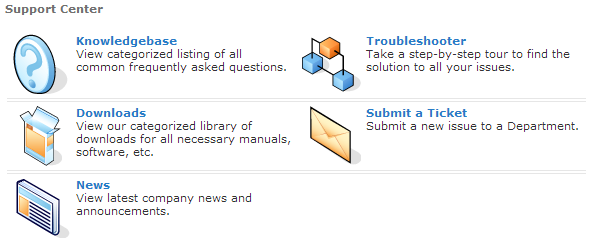 Final Thoughts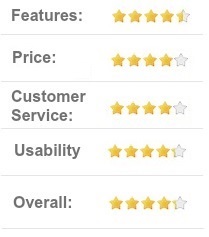 We, along with thousands of other experts, believe SEOBook to be the very best SEO resource on the Internet. Yes, membership is expensive, but SEOBook is worth it nonetheless. The amount of content you get access to is ridiculous.
Overall, it's a terrific training resource, assuming you got the dedication and commitment to make it through the whole program. This is not meant to be easy. It could take you weeks to get through everything and months to master it.
If you're serious about Internet marketing and want to dominate your competitors, then we without a doubt give SEOBook our full recommendation!