SEOProfiler Review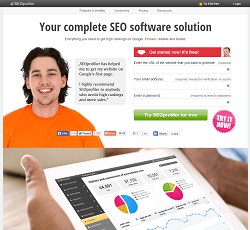 Getting a top spot in the search engines is harder than ever these days. Thanks to Google Panda and Google Penguin, you must now work four times as hard to even get on the first page for a particular search term.
Does this mean that SEO is approaching a final end?
Absolutely not!
The simple truth is that SEO is evolving, as are the tools needed to win the war. One such tool is offered by the likes of SEOProfiler.

Introducing SEOProfiler
Several years ago, Axandra GmbH lead software engineer Andre Voget teamed up with Axandra GmbH product development couch Johannes Selbach to form SEOProfiler, a cloud-based Web marketing software suite designed to produce topnotch rankings in both Google and Bing.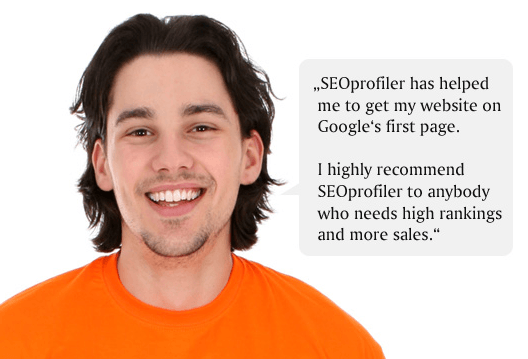 Here's where things get interesting. SEOProfiler itself is just a branch of Axandra GmbH, a company that itself revolutionized the Web marketing industry nearly two decades ago. The simple fact is that though SEOProfiler has been in operation for only a few years, its history runs much deeper.
SEOProfiler — The Software
So the product itself is a tool designed to skyrocket your search engine rankings. However, it offers a bevy of additional features:
It comes with an extensive rank monitor that regularly checks your websites' rankings in the major search engines. You can even schedule it to send you an alert when a particular rank changes.
SEOProfiler permits you to in effect spy on competing businesses. Not only can you see their rankings, but you can also go through all their backlinks and anchor text.
This software also obviously builds backlinks, but not just any kind of backlinks. It creates high-quality, authoritative backlinks that will catch and keep Google's attention for a long time.
One very important function of this software is its ability to track down the very best keywords for your website and the niche you are trying to dominate. It will give you suggests based on not only your niche, but also your competitors' keywords.
This suite can also track your social reputation. These days, social rankings play a big role in search engine optimization, so we especially like this feature, because it's not included with many other SEO softwares.

The software can also be integrated with your Google Analytics account. It takes all the content from Google Analytics, but it presents it to you in a much more understandable way.
You also get weekly 'health' audits for absolutely free. The audit will go through your websites and identify problems with duplicate content, broken links, canonical URLs and much more.
If required, you can also use the software to build corporate-grade SEO reports for your clients or boss. In fact, you can even schedule reports to automatically be created and transmitted.
You can access this software from any device, be it a desktop, a laptop, a tablet or your mobile phone. This isn't the most exciting feature in the world, but it's still nice to have.

Available Plans
The thing to keep in mind is that not all of the above services are automatically available to you. There are four different plans that offer these services to you. Here's the thing that might scare some people away—these are monthly plans. Realize though that they are priced to be fair, meaning you'll be paying a lot less if you're only managing one website versus 100 websites.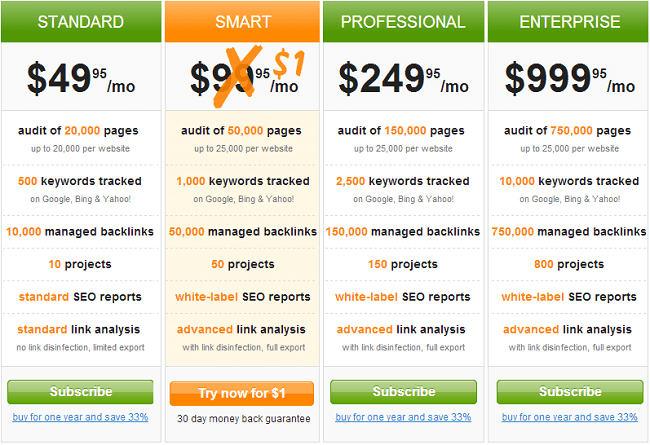 | | | | |
| --- | --- | --- | --- |
| Standard Plan | Smart Plan | Professional Plan | Enterprise Plan |
| 20,000 pages PER WEBSITE | 50,000 pages PER WEBSITE | 150,000 pages PER WEBSITE | 750,000 pages PER WEBSITE |
| 500 keywords (top three search engines) tracking | 1000 keywords tracking | 2500 keywords tracking | 10,000 keywords tracking |
| 10,000 backlinks | 50,000 backlinks | 150,000 backlinks | 750,000 backlinks |
| 10 projects | 50 projects | 150 projects | 800 projects |
| Standard SEE reports | White-Label SEE reports | White-Label SEE reports | White-Label SEE reports |
| Unlimited keyword discovery | Unlimited keyword discovery | Unlimited keyword discovery | Unlimited keyword discovery |
| Unlimited page optimizations | Unlimited page optimizations | Unlimited page optimizations | Unlimited page optimizations |
| Unlimited competitor spy | Unlimited competitor spy | Unlimited competitor spy | Unlimited competitor spy |

One piece of good news is that the Smart Plan can be obtained on a trial basis for just $1 for the first month. You can cancel it during that time period and never get billed again. However, we are confident that you will decide to keep the service (if not upgrade) once you have a taste of it.
Also, all plans come with a bevy of included features. You can check your social rankings, integrate with Google Analytics, build reports and more. You'll have to check the website to get the precise details.
Frequently Asked Questions
How does SEOProfiler get information on competitor websites?

The software actually relies on its own Web servers and Web crawlers to closely track everything happening on the Internet. At the moment, its databases hold over 1TB of data on competitor websites.

Are there any available discounts?

You can save up to 33% by paying annually instead of monthly. We recommend starting with the aforementioned trial. If you like it, THEN pay annually to secure your discount.

Are cancellations accepted?

Cancellations are accepted, but they are not pro-rated. Furthermore, you cannot at anytime get a refund for services. This is why we recommend you first try the trial.

Can I upgrade or downgrade my plan?

You can upgrade or downgrade your plan, but keep in mind that you will not be pro-rated. The best time to upgrade or downgrade is near the end of your billing cycle.

Is SEOProfiler safe from Google Panda and Google Penguin?

This is an extremely good question. The folks at SEOProfiler have ensured that all of their tools are completely safe for all three major search engines: Yahoo, Bing and Google. Instead of building mass quantities of poor-quality links, SEOProfiler builds small quantities of authoritative links that provide your website with genuine SEO juice.

What languages does SEOProfiler accept?

This is another good question. The tool can handle all languages that use a Roman character set. These include English, German, Italian, Danish, Portuguese, Spanish, French, Dutch, Norwegian and Swedish. This means that all of the software's tools — link analyzer, link builder, competitor analysis — can deal with websites that use foreign languages.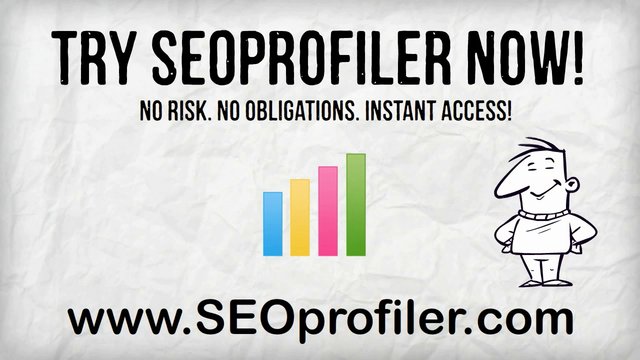 Concluding Thoughts
After thoroughly reviewing and testing SEOProfiler, we have come to the conclusion that it's a worthwhile investment. There are a few things to keep in mind, though.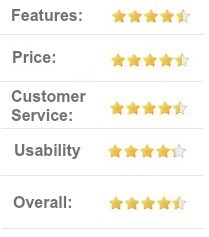 You cannot just build a one page website, toss 200 words on it and then expect SEOProfiler to magically make your site destroy the search engines. You must do some work beforehand. You need to build a comprehensive site (at least 10 pages) that contains useful articles and all of the fundaments: an ABOUT page, a DISCLAIMER page, a CONTACTS page, etc.
Only once you have a fully developed website will you be ready to delve into SEO. Too many people think they can get anything to rank with a good SEO tool, but that's not the case. You still must do the backend work.
Assuming you've done that, then we definitely recommend you invest in SEOProfiler. If you use it correctly and remain on the plan indefinitely, your site will not only reach the top of the search engine rankings, but it'll stay there for the long-term! We guarantee it, because it did exactly that for our own website!