Agoda.com Review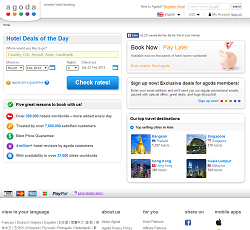 With online hotel booking services, you can now be your own travel agent. You can plan where you will stay on trips and vacations or make reservations quickly with just a couple mouse clicks. By using the web, you can pay for your room and get your confirmation number. What used to take hours over the course of many days can now be done in the matter of a few minutes.
Another factor that makes hotel booking services great is the ability to easily compare prices. With a good site that weeds through the hundreds of potential hotel rates, you can have all of the hassle of searching hotel's rates one by one removed. Some of these sites offer additional benefits to make your stay more enjoyable, including giving you travel tips, guides, and weather update.
For more than ten years now, I have been using hotel booking services. To figure out which ones offer the best rates, I like to try a vast array of different companies. I have gained a lot of experience deal with these sites over the years and know how to spot the good from the bad. To help you determine whether you should use a specific hotel booking service, I will provide reviews of the best. Below are my thoughts on Agoda.com.

About Agoda.com
Providing services in 38 different languages and listing hundreds of thousands of hotels, Agoda.com is one of the fastest growing online hotel booking services on the globe. Two veterans of the online travel business founded Agoda.com in 2005. It was soon acquired by the largest seller of hotel rooms online, Priceline Group, in 2007. The Priceline Group is part of the Standard & Poor's 500 and is publicly traded on the NASDAQ.
Representing over twenty countries, 1,300 travel professionals are employed by Agoda.com. There are major operations in Hong Kong, Tokyo, Bangkok, Budapest, Sydney, Kuala Lumpur, and Singapore. Plus, they have a strong presence in major cities across Europe, Africa, the Americas, the Middle East, and Asia. Basically, they have a worldwide presence.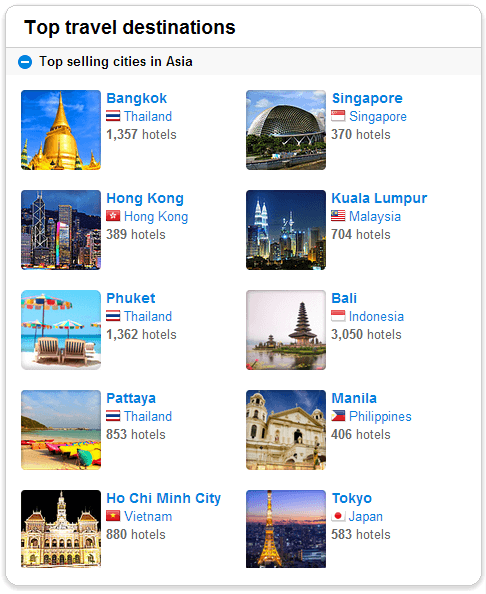 Close relationships are maintained with Agoda.com's hotel partners around the world by dedicated market managers. They are able to offer some of the best deals on the internet by working with these partner to create marketing programs and special promotions. They also offer a best price guarantee to back up their competitive edge.
To offer instant confirmation for every one of their hundreds of thousands of hotels, Agoda.com has an award winning website that is simple to utilize, employs state of the art technology, and is quick. Submitted by customers after they have completed their stay, the millions of hotel reviews on Agoda.com are 100 percent authentic. This gives added value to their vast array of room types and accommodations.
Assistance is quick at hand when needed thanks to Agoda.com's a customer support and service team that is multi-lingual and available 24 hours a day, seven days per week. Being reachable, connected, and accountable are all values that Agoda.com takes pride in. Their stated mission is to always strive to offer the most competitive prices and the widest set of hotel options. To help customers across the globe, they seek to make travel more accessible, enjoyable, and affordable.

Top Features of Agoda.com
One of the best features of Agoda.com is their vast selection of hotels. They have more than 170,000 hotel partners in 110 countries. You can literally book a room almost anywhere in the world with Agoda.com. Even though Agoda.com started out as an Asian hotel booking operation, I found that I was able to find hotel rates in even the most remote towns in the United States and other non-Asian countries.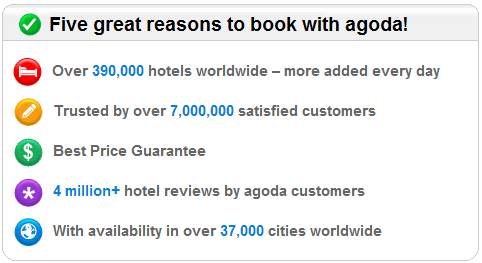 Another feature I like that competing sites do not have is that you are not required right when you book the room for a lot of the hotel rooms. Agoda.com recognizes that plans change, so now you do not have to take a hit if you book a room that you do not end up needing.
The Agoda.com website is simple to search. On the home page, there is a big search with intuitive options. You can select the city where you want to stay and the dates, and you are instantly provided with a list of possibilities. You can sort these results by Agoda.com recommended, price, star rating, and review score.
Agoda.com Prices
Since they have so many hotel partners, Agoda.com is able to offer a lot of different options to choose from. This makes it easy to compare prices and go with what is cheapest for your comfort level. That said, I found Agoda.com's prices blew competitors out of the water. They were able to beat other sites by up to $20 or more per night.

Plus, Agoda.com has a best price guarantee. This basically means that they will beat or match the rate of any competitors. First, you must reserve a room through them, then you must show that the same room on the same dates could have been booked at a lower rate on another site. They want to be sure they are offering the best deals possible.

Criticism of Agoda.com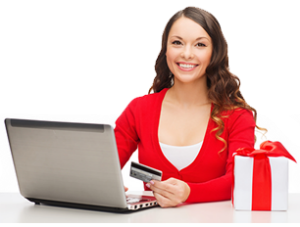 I honestly could not find anything I did not like about Agoda.com. For hotel booking services, it is all about the options. And, the option were clearly there on this site. They are obviously interested in giving their customers the best experience possible.
To find out if there was any dirt out there on Agoda.com, I visited message boards and user review sites. For the most part, the reviews were glowing. The only complaint I found was that the user had to log in multiple times to book multiple rooms. I did not have any issue with this though. So, perhaps this is something Agoda.com has fixed recently.
Customer Support
Agoda.com offers a wide variety of ways to help you. The self service options are pretty broad. By logging in, you can get a receipt, send special request directly to hotels you are staying at, cancel your rooms, resend a hotel voucher to yourself, and make changes to your booking all on your own without the need for customer service. There is also an extensive FAQ section to answer any questions you may have.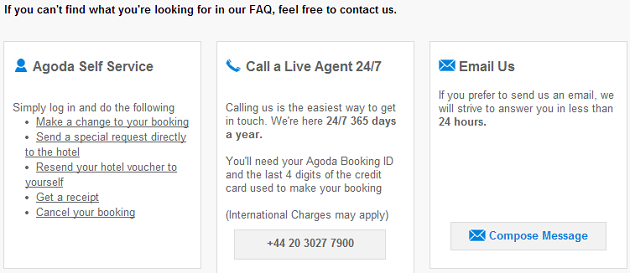 If you need to talk to a customer service representative, they are available seven days a week, 24 hours per day, every day of the year via phone. The only downfall to this option is that the number is not toll free and international charges may apply. There is also email contact. Agoda.com promises to respond to your emails within 24 hours.
I called at an odd hour of the night on the weekend to see if there really was service 24/7. To my delight, there was a helpful representative on the other end of the line. I enjoyed his thick accent and was still able to understand him. He was incredibly knowledgeable. This is nice to have when you are checking into a hotel late at night and need to confirm information.
Conclusion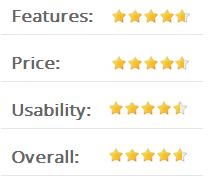 If you are looking for the best price at a wide selection of hotels, Agoda.com is definitely the way to go. With their best price guarantee, you can rest assured you are getting the best price around. Using their website and search options is a breeze. And, booking hotel rooms is quick and painless. Plus, you can cancel your reservation at a lot of hotels without having to pay a cent. I highly recommend Agoda.com to anyone looking for a hotel room.