About Spokeo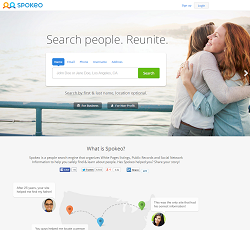 The emergence of the Internet has made it much easier for people to stay in touch with one another. There are numerous social networking sites that have come into play where people can monitor the online activities of others. Social networking sites are very useful ways to stay in touch with the people whom you encounter in your life even as you go your separate ways. That said, not every person has a presence on a social networking site, which can make it somewhat difficult to get in touch with a person who does not have a footprint on social media whatsoever. The people search engine website Spokeo.com is able to help people reunite with others by aggregating data from many online and offline sources such as:
All of the data that is collected by Spokeo is publicly accessible from its original sources. Spokeo does not originate any data, but relies on the third parties mentioned above to retrieve said information. The data available on the site comes from information people provide that becomes public information, so all of the channels that Spokeo utilizes are completely legit and lawful.
Because people search technology sites also use public records from recorders' offices throughout cities, counties and states, they have easy access to personal information. These records are available to everyone, so it is practically impossible to protect your information.
The company was founded in 2006 by a group of Stanford graduates and has grown fairly quickly in a short amount of time. The team current boasts 100 employees with its headquarters based in Pasadena, California.
Top Features Of Spokeo
If you're trying to reconnect with a friend, you want as much information as you can get. An intuitive people search service will help you find someone and give you enough data to confirm that this is the right person before you buy the report. Spokeo's simple search engine and fluid reports allow you to see loads of data without becoming completely overwhelmed. The main goals of the Spokeo service is to help people reunite with friends and family, browse celebrities, and discover information about one's online footprint.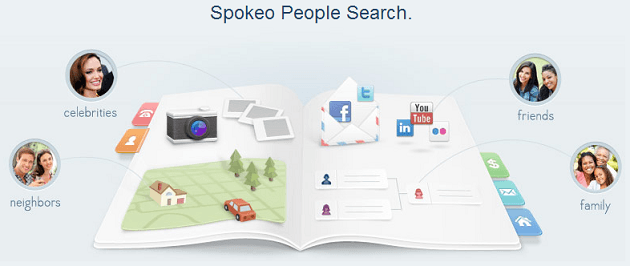 The layout of the Spokeo site is formatted for easy use and will produce quick results. With the amount of information one is able to obtain through this program, one won't have to search any further. Spokeo boasts the most intuitive and user-friendly people finder search engine on the market today. With two keywords, one can find nearly anyone in the United States.
Upon first search one is given a map and several possible candidates. If multiple candidates live in one city, one can click the city to narrow the results. From the search engine, one can find candidates by name, address, phone number, email address and username.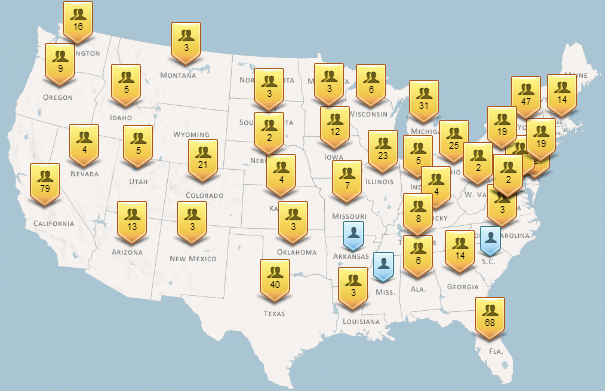 Unlike many competing people finder engines in the space, Spokeo gives its users a map view of the property that is linked to the person you are searching with details about its value, the neighborhood and the city. Microsoft's Bing powers the map view feature and the property values are based on city records, which can be several thousands of dollars lower than the actual value, but one can still get a general idea of a property's worth.
The neighborhood and city information is an interesting touch and unique feature for this service as it allows one to see the average income, property value and professions of both the person you are searching and those who live in the neighborhood. Any search can be previewed before it is purchased and the reports that can be run on Spokeo can include a family tree, phone number and links to social networks if the subjects have a presence there.

Spokeo Prices
The subscriptions for the Spokeo service are all priced differently based on the search method and search result combination. The price of the service also depends on the number of searches that the user plans on doing per month. The number of searches ranges from 5 to 1000 per month. If Spokeo is unable to provide you information on the first search of your subscription, they will refund your money in full.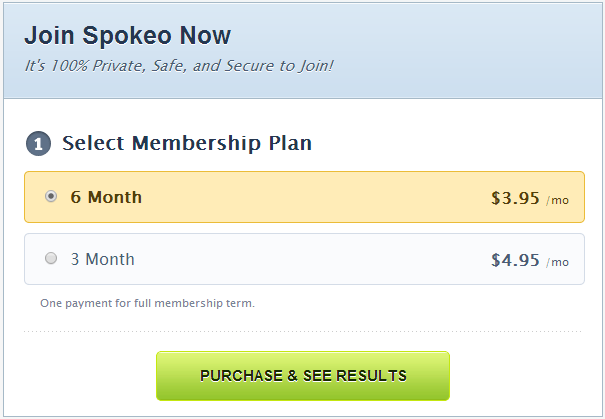 Current rates of the service are $4.95 per month for a 3-month subscription and $3.95 per month for a 6-month subscription. All major credit cards are accepted and the service is backed by Norton Securities, which means that all monetary transactions are safe and secure.
Criticism Of Spokeo
While there are a number of benefits of the Spokeo service, there are still a number of criticisms that have caused the service to receive some negative slack in the online community. The biggest criticism of the service is that it is a "creepy" people search engine because of how much information that it is able to pull together on almost any individual. People who especially value their privacy do not feel comfortable knowing that so much information is so easily accessible to anyone for less than $5 per month.
To help combat this criticism, Spokeo offers an opt-out service to anyone who requests it. That said, even if Spokeo removes a user from the database, one's information is still available through other people search technology sites as well as public record databases. The Internet has made the world a much less private place, which is really just the trade-off that people must be willing to make in order to use the Internet for other services and features.

When it comes to the search technology that Spokeo utilizes, the main issue that people have here is the fact that each search generates so many results. If Spokeo could work to combine profiles, it would make searches easier, and one would have less information to sort through to find the person that you are searching for.
Customer Support

Spokeo wants those who use the service to be satisfied with their subscription, and it is always looking for ways to improve. If one runs into a problem, customer support agents are available by telephone and email. The FAQs section offers detailed answers to actual questions that one might have. Best of all, if a user cannot find someone, Spokeo will work with him or her to make sure it isn't a problem with the search technology. If the service can't find someone, it will refund the user's money. The chances of that happening though are slim, since if the information is out there, Spokeo will likely find it.
Conclusion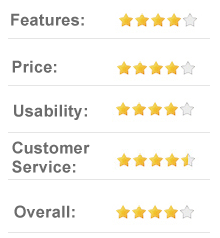 It is very easy to find a wealth of information about anyone and everyone because of the new social networking programs prevalent in our daily lives. The Spokeo service is only using the resources that already exist in cyber-space and they are making it easier to aggregate it all together. These applications ultimately display your life to the world, but the ironic part is that you don't realize you are providing information for these people search programs to use.
Regardless, Spokeo is an intuitive people search service with some excellent features and search tools. While certain parts of the search technology can be improved upon, the service is still relatively new and is continuing to improve the service so it can locate the person who you are trying to find. Spokeo stands by its service and will work with all users to make sure that everyone who uses the service are happy with the results.