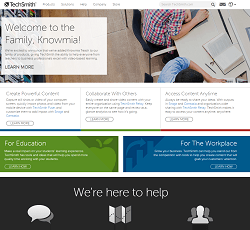 TechSmith.com is the online home of TechSmith Corporation, a software company that is particularly well known for developing a wide variety of screencasting tools. The most successful of these tools include screen capture, recording, and editing software for both Microsoft Windows and Mac OS. You might be familiar with Camtasia and Snagit, two of their most popular products.
Below is our in-depth review of TechSmith.com and TechSmith Corporation. We cover the history of the company as well as its top features, pricing, and customer support. We also briefly touch on the small amount of criticism the company has received. If you are considering a TechSmith product but want a little more information before you make a move, then the TechSmith.com review below is undoubtedly for you.

About TechSmith
William Hamilton founded TechSmith Corporation in 1987. The company was founded in Okemos, Michigan and the town remains their headquarters to this day. They also have a main corporate office in Tokyo, Japan.
TechSmith provides their software to a wide variety of companies and individuals around the world. Their products are also used by a variety of educational institutions and government agencies.
To this day, the most popular and successful product created by TechSmith is Snagit. It is by far their best-selling product of all time. Snagit was initially developed in 1990 and is still for sale today. Other popular software created by TechSmith include the abovementioned Camtasia, Jing, Screencast.com, Camtasia Relay, Morae, and Coach's Eye.
TechSmith is also known for their dedication to everyday folks. They've created most of their software to be used by individuals with little tech knowledge and large companies with full-fledged tech departments alike. The bulk of their software comes with video instruction tools so they are simple to learn to use.
TechSmith products are currently available in over 180 different countries around the world.

Top Features of TechSmith
Let's start with TechSmith.com. The company has put enough time into the website's design and layout that it is a feature of the company in and of itself.
The layout of TechSmith.com is incredibly user-friendly. It is simple and straightforward in design to make navigation a breeze. It is quick and easy to find the information you are looking for.
The website features five primary separate webpages. These include "Products," "Solutions," "Help," "Company," and "Store." A link to each webpage is helpfully available at the top of any page you are browsing.
As you might guess, the "Products" page of TechSmith.com lists and discusses the company's many products. The page is broken down into several categories to help direct you to the particular type of product you are interested in. The bulk of these products are divided into "For Education" and "For the Workplace." There are also links for those that want to "Create Powerful Content," "Collaborate With Others," and "Access Content Anytime." Clicking on any one of these links will take you to a product page that aligns with your goal. The product page is also divided by specific product if you already know the exact one you are looking for.
The "Solutions" page of TechSmith.com is somewhat similar to the products page. The difference is that it is geared towards those that don't exactly know which product will help benefit them. Instead, it is aimed to help you figure out what the ideal TechSmith product for your individual problem is. Once again, the page is intuitively divided into "For Education" and "For the Workplace."

The "Help" page of TechSmith.com is very thorough. I will talk about it more in the customer service section below. It is smartly laid out into sections that include "Tutorials," "Tech Support," "Community Support," "Enterprise Resources," "Lost Software Key," and "Product Registration." There is basically everything you could hope to know about TechSmith located on this page.


The "Company" page of TechSmith.com aims to teach you everything you need to know about the company. It includes "About," "Blog," "Connect," "Careers," "Partner Programs," "Pressroom," and "Calendar of Events" sections. The blog link is particularly interesting. The TechSmith blog is a useful feature of the website that offers tips and how to's, new features, posts for educators, inside TechSmith features, and info on upcoming events.
The last major section of TechSmith.com is the "Store" page. Naturally, this is a section of the website that acts as an online store. It is here that you can purchase the many products that TechSmith offers. You are able to buy or upgrade Snagit, Camtasia, TechSmith Relay, Screencast.com, Morae, SuperStamps, and more on this page. TechSmith.com also offers special government pricing and education pricing.
TechSmith Pricing
The TechSmith.com online store is the place to go to find out more about TechSmith pricing. Each of the company's many products costs a different price. They also offer special government pricing and education pricing.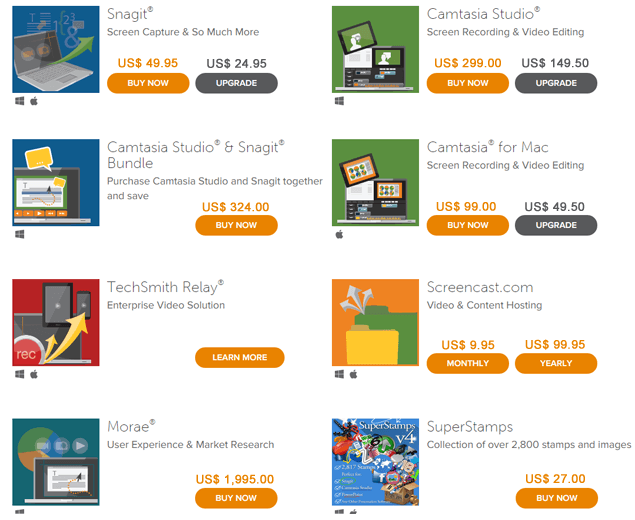 TechSmith Customer Support
Excellent customer support is a staple of the TechSmith.com experience. As mentioned above, it is extremely easy to locate the "Help" page of their website. Once there, all of the information you might need is easily laid out so that it is simple to find what you're looking for.
My favorite thing about TechSmith, apart from their high-quality products, is their commitment to their customers. They truly are a company that cares about those that support them. They are honestly there to help you in whatever way they can.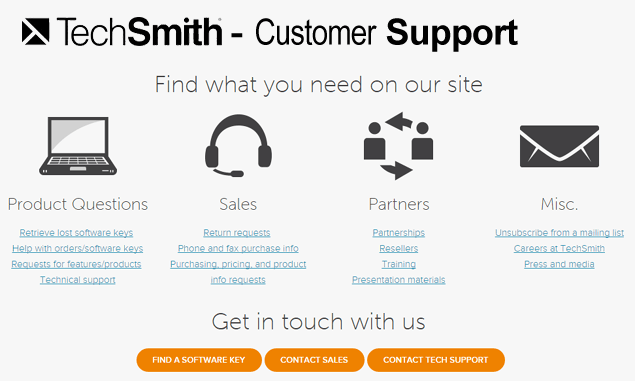 It is easy to reach TechSmith's free tech support staff on the phone or by email. They are available to contact from 8am to 7pm (Eastern Time Zone) Monday through Friday. The support staff is based out of Michigan. The members that I talked to while writing this review were friendly and knowledgeable. They were the utmost professionals and appeared to truly care about TechSmith.
If you need help outside of the customer support hours, there are a variety of things you can do. The most useful is probably asking your question in the community forum. I popped over to it and there were many active users. Ask your question here and you are likely to receive a quick answer.
TechSmith.com also provides a number of videos, tutorials, and guides in their "Help" section. These can be accessed at any time, whether or not tech support is currently available. This makes them an invaluable resource for anyone that is using a TechSmith product.

TechSmith Criticism
It goes without saying that every company, even the best of the best, receives some criticism. You simply cannot make everyone happy. However, TechSmith has done their best and has received a majority of glowing reviews.
The few complaints directed at the company are mostly related to preference (the user liked another company's products better) or a tech issue. A few of the complaints that I am familiar with relate to trouble with registration, software keys, and installation. Luckily, the customer support at TechSmith is outstanding and these problems should be easy to solve if you give the support line a call.
Final Review of TechSmith.com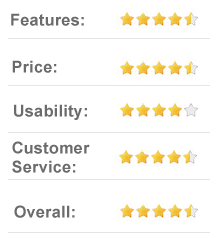 TechSmith.com has everything going for it. They have a great website that is easy to navigate. It is chock full of all the information you could ever need on their products. And if for some reason you are unable to find what you are looking for, their friendly and professional staff is only a phone call away. From the products that I have used, I can attest that TechSmith knows what they are doing in the software department. High reviews from other users of their software back this up.
To put it simply, TechSmith.com is a heck of a company from their products to their features to their pricing to their customer support. If you're interested in one of their software products, you 99% aren't going to be disappointed.