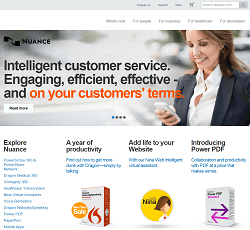 Nuance.com is the online home of Nuance Communications, a multinational company that produces computer software technology including speech and imaging applications. Among their most popular products are their Dragon NaturallySpeaking, Nina Virtual Assistants, and Power PDF. They also provide a wide variety of technologies that relate to the medical industry including their Healthcare Transcription and Dragon Medical 360 products.
Below is our in-depth review of Nuance.com. We discuss the company's history, the top features of their website and products, their product pricing, and their customer support. We also briefly touch on what little criticism the company and its products have received. If you are considering purchasing Nuance products for personal or business use, then the Nuance.com review below will be of great interest to you.

About Nuance
Nuance Communications has a long and complicated history as a company. In fact, it is actually made up of two companies. These two companies, ScanSoft Inc. and Nuance Communications, merged in 2005 and kept the Nuance name. Up until this point, the two companies were top competitors in the large-scale speech application business.
The company is currently headquartered out of Burlington, Massachusetts, a suburb of Boston. Though they have experimented with and developed a wide variety of products over the years, Nuance currently focuses on server and embedded speech recognition, telephone call steering systems, automated telephone directory services, medical transcription software and systems, optical character recognition software, and desktop imaging software.

Interestingly, a small division of the company works to develop software and systems for the United States military and select government agencies.
Since 2006, Nuance Communications has acquired a number of top companies in the industry, further establishing itself as a worldwide leader. These included Dictaphone Corporation and Mobile Voice Control in 2006. Focus Infomatics, Tegic Communications, and seven others were added in 2007. Three companies were acquired in 2008 including SNAPin Software Inc. These acquisitions have continued in much the same vein up until the present day.
Top Features of Nuance
Nuance Communications is a company that is dedicated to doing things right. Their goal is to reinvent the relationship between people and the technology we use on an everyday basis. Nuance.com is divided into five main sections including "What's Next," "For People," "For Business," "For Healthcare," and "For Developers." Visiting any of these pages brings you to a discussion on the company's mission in this particular category as well as a list of the products that they offer of this type.

The "What's Next" page of Nuance.com almost acts like a blog. It discusses the future of several of the technologies that Nuance is best known for. The posts on this page span several topics of interest for individuals and businesses alike which all relate back to the Nuance mission of reinventing the relationship between people and technology.
The "For People" page of Nuance.com is focused on the intelligent systems Nuance has developed for everyday people. These products are broken down into desktop products and mobile products. Among the most popular Nuance products in this category are Dragon Speech Recognition. This software is available for both PC and Mac users and allows you to dictate documents and emails as well as search the web. All you have to do is use your voice.

The "For Business" page of Nuance.com is focused on the intelligent systems Nuance has developed for businesses around the world. These products include customer service solutions, print, capture, and PDF solutions, mobile solutions, and productivity and accessibility solutions. Nina Virtual Assistants is one of their most popular products in this category. The software is a digital persona that provides personalized, effortless customer service via a human-like conversational interface to your customers. Many businesses use Nina as the heart of their customer service team.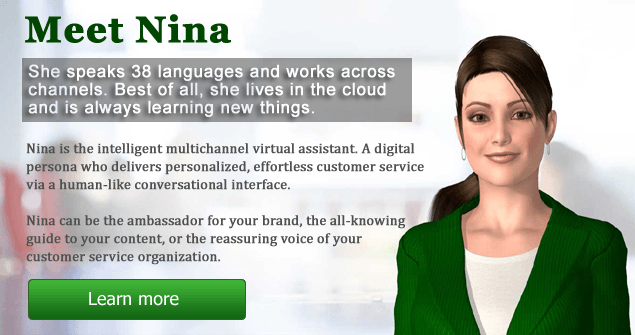 The "For Healthcare" page of Nuance.com is focused on the intelligent systems Nuance has developed for the healthcare industry. These products primarily include clinical documentation systems that really work. Dragon Medical 360 is perhaps the most popular product in this category. It helps provide physicians with clinical documentation solutions with a combination of speech recognition solutions. At its heart, Dragon Medical 360 allows physicians to spend more time with their patients, while all of the conversation and information is being accurately recorded at the point of care.
Finally, the "For Developers" page of Nuance.com is focused on the intelligent systems Nuance has developed for developers. These products include Dragon NaturallySpeaking, OmniPage SDK (an imaging and OCR toolkit for Windows), Dragon Mobile SDK, and Dragon 360 (a development platform for healthcare applications).
Right from the get go, the Nuance.com website is easy to navigate. It is obvious that the same care they put into their many top-of-the-line products goes into creating a perfect online user experience. It is very easy to find the products you are interested in and to learn more about them.

Nuance Pricing
Nuance Communications products are all priced differently depending on what they are and their intended application. Nuance.com provides a link to the company's online store. The store can be found at shop.nuance.com. All of the company's products are provided here for sale. The shop is as easy to navigate as Nuance.com so you are sure to find the exact product you are looking for in little time at all.

Nuance Customer Support
Nuance Communications manufacturers a wide variety of complicated and complex products. It goes without saying that they wouldn't be anywhere near as successful as they are today without excellent customer support. And they don't disappoint.
It is very easy to find the customer support page on Nuance.com. Simply, look for the "Support" link at the top of the landing page. Their customer support is further broken down by product time. Select the product you need help with and you are brought to a page with multiple options.

These options include a knowledge base, getting started, training, resources, and FAQ. Each section is thorough and most of the time these will be all you need to get the answers to your questions. If you would like to talk with a live representative, you have several additional options to choose from. These include product support, tech support, and contact.
Nuance provides both a phone support line and online support. Phone support is offered between 9am and 8pm Monday through Friday. Online support is actually provided through an online solution that is very effective and efficient. Whether you call or use the online solution, you are sure to receive help with your concern in a timely manner.
Nuance Criticism
Nuance's products are some of the most popular in the world. And there is a reason so many people use them – they work. Yet not everyone is happy with every single Nuance product. The most common complaint involves not the products themselves but difficulty installing and setting them up. Upgrades are another thing that have received some criticism. When new versions are offered, some users don't find that they actually bring anything new to the table.
Final Review of Nuance.com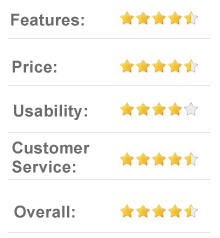 It is hard to really say anything negative about Nuance.com. The website is intuitively designed and is very easy to navigate. It is a cinch to find the information that you are looking for. The online store also makes it simple to purchase the Nuance product that you've had your eye on.
Nuance products are likewise great. The ones that we have had the chance to use have all worked seamlessly as they were supposed to. Nuance.com is definitely on the right track to accomplish its goals of reinventing the relationship between people and technology. In fact, they are already there!