bforex Review
The forex (a combination of "foreign exchange") market is the fastest growing market today despite being fairly new. Compared to other forms of trading, forex has the largest daily trading volumes. In forex trading, there is a daily turnover of $4 trillion USD. In fact, the volume of forex trading each day is 30 times larger than all of the stock trading in the United States combined.
Many different online forex trading brokers are currently battling it out for investors due to the wild popularity of forex trading. Some of them are just trying to get you to part with your money through using dishonest practices. Others are well worth looking into. They offer ways for you to enhance your money through forex trading with a full complement of investing tips.
To see which are just out to get your money and which are legitimate, I am personally trying out a variety of these online forex trading brokers. I am knowledgeable about what makes a broker stand out from the crowd thanks to years of experience trading forex currency pairs. I will see if bforex cuts the mustard and determine if you should trust them with your forex trading.

About bforex
Founded in 2007, bforex was established with an entrepreneurial vision to provide forex traders with intuitive and easy interaction with the markets for forex. They have quickly become one of the world's leading forex brokers. That is because bforex has exemplified trading excellence in forex from its very inception.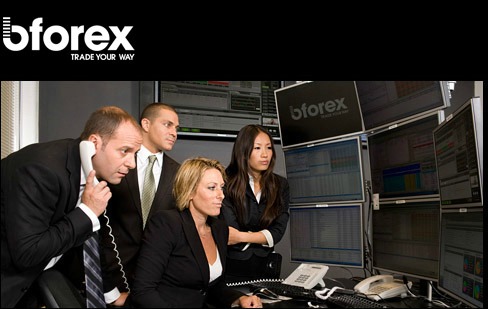 bforex is based out of Cyprus and is regulated by CySec in Cyprus, ASIC in Australia, Banco Central del Uruguay, and Romania's CNVM. The importance of client independence takes center stage with bforex. Accessibility, availability, and flexibility are the top priorities when providing services to clients. To help you become a successful trader, they offer state of the art and sophisticated tools.
Their company values according to their website are excellence, leadership, customer centricity, innovation, and fairness. They seek to offer straightforward and legitimate ways of generating income. bforex provides resources for novice and professional traders alike to make money. bforex teaches you how to get into the forex trading game, gives you the tools to succeed, and makes it easy for you every step along the way.
Top Features of bforex
For many people trading online, forex is the only remaining reliable trading instrument after the downfall of the economy. One of the aspects to look at when picking a forex broker is their spreads. Two prices are included with all currency rates: the sell, or ask, price and the buy, or bid, price. Buy rate is always less than the selling rate. The difference between the sell and buy prices is called the spread.
To ensure optimal trading conditions to help traders make a profit, bforex offers some of the industry's best spreads. They do not have any hidden fees or commissions. They offer trading 24 hours per day. Their fixed spreads are among the tightest. Traders are able to leverage up to 1:200. New accounts can be opened up for only $200. Also, there are unique low rollover rates. Finally, the margins are quite low at .5 percent.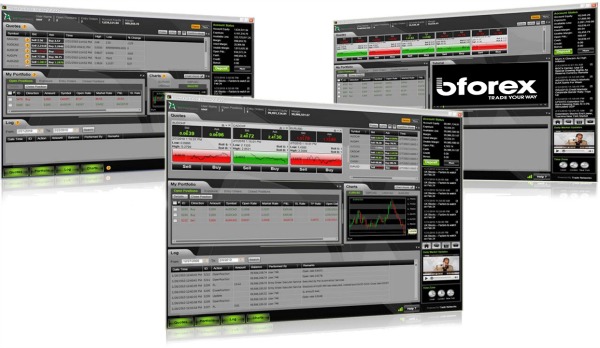 When it comes to online trading technology and platforms, bforex has some of the most cutting edge and advanced options. You can choose from two innovative platforms. The industry standard MetaTrader 4 provides an easily accessible and user friendly trading experience. Meanwhile, the technical team at bforex developed their own platform called PROfit that offers state of the art features with a customizable layout and simple to use interface.
bforex realizes that knowledge is power in the forex trading business. When it comes to trading on the forex market, they provide resources to educate their traders. Their stated goal is to help their clients understand the key characteristics of the forex market and enable them to trade with confidence. Their learning center helps users gauge gains and risks.
Their trading tools analysis center includes the following:
Currency charts –The most popular currency pairs are updated using these charts. They keep you informed and help you in your buying and selling of forex.
Daily analysis – bforex's expert team of forex analysts bring you in depth analysis and the latest breaking news.
Economic calendar – For all of the pertinent events affecting the forex market, the economic calendar is indispensable.
Videos – To become a successful trader, there are daily fundamental videos that build your knowledge.

To bridge the gap between clients and the company, bforex has created a team of "forexperts." This gives customers a person to talk to if they have any queries. When you sign up, you are given your own person forexpert contact. They are available seven days a week, 24 hours per day, and they serve as your person account trainer and manager.

bforex Account Types
bforex provides three specific account offerings: a demo account, a MetaTrader account, and a PROfit account. In order to provide insight into what they have to offer, below I will go into more detail about each of them:
For all traders, there is a demo account available to familiarize yourself with the world of forex trading. To develop a profitable system and to practice strategies, you are given $100,000 of play money. The great thing about the demo account is how realistic it is. It is just like you are trading forex, only without the risks and gain. Also, by using the bforex demo account, you can improve your trading skills.

With a minimum deposit of $200, investors can open up a MetaTrader account at bforex. Traders can use pending orders, hedging techniques, use overnight interest rate swaps, and trailing stops all on the industry leading MetaTrader 4 web based trading platform. There is no minimum trading value, and for popular currency pairs like EUR/USD, there are fixed spreads as low as three pips. You can leverage as high as 200:1 and trade minimum lots of .1.
With a minimum deposit of $200, you can harness the power of bforex's proprietary trading platform and open up a PROfit account. You can use this platform to trade standard and miniature lots in the Forex marketplace. Like the MetaTrader account, the pips go as low as three for popular currency pairs and leverage is available up to 200:1.
The Downsides of Using bforex
I had trouble finding anything I did not like about bforex. I suppose I would have like it if there were more and varied account types for the big spenders, but I suppose it is possible that they do offer special benefits to those who deposit large sums, and they just do not advertise it. I personally did not deposit that much money for the purposes of reviewing them.
I visited some online forex discussion forums to see if I could dig up any dirt on bforex. There were a lot of users that have been with bforex for years and swore by them. I did find some people complaining that bforex would not accept Americans. I was able to get signed up easily, but I also typically log on using a VPN server in a different country.
bforex Customer Support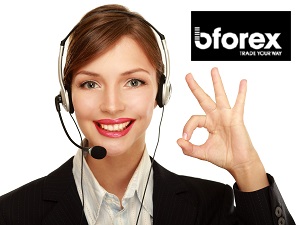 For any client support, customer feedback, and product queries, bforex has a professional team available to help clients seven days a week, 24 hours a day. As mentioned above, when you get started, you are assigned a "forexpert" who will be familiar with your personal account. You can contact them via fax, email, live chat, or the phone. Unfortunately, their phone numbers are all international, so you have to dial way too many digits if you are in the US. They do provide services in Arabic and Spanish as well as English.
To test out their claims of always being available to help customers, I called bforex very early on a Saturday morning. They answered immediately. The "forexpert" I was assigned to was not available, but they were able to get me to someone who was able to provide answers I needed. They also emailed me some helpful documents for additional information. The customer service agent would not let me off the phone until he was completely sure I did not have any more questions. They were quite helpful!
Conclusion
bforex is a beacon of light in an industry stuffed with forex brokers who are just out there to make a quick buck and are not interested in the success of their clients. They are regulated by a handful of organization around the world. Their spreads are some of the most competitive on the market. One of the biggest pros about bforex is that they offer a trading app for the iPhone, so you do not have to be tethered to your computer when trading: you can get up to the second information while you are on the go.
With bforex's track record of providing excellent resources to new traders and superior services to more seasoned traders, I highly recommend bforex to all forex traders.