About Bamboo HR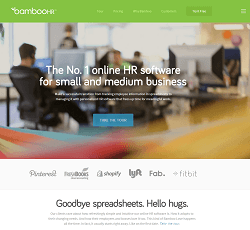 No matter the size of your company, it's really critical that you have a tried and true Human Resource system that will help your company function properly. Communicating with your work staff is really exceptionally important in order for your company to stay focused, up-to-date and able to grow. While every business has the need for a good sized HR department, in particular smaller companies can serve to benefit from the services of an HR software company because these types of HR services will help:
Disperse the workload
Organize important documents
Provide other training and services

One such company that is really helping to lead the way within the HR services industry is BambooHR.com. Ben Peterson is founder of the company and believes that the service is the most successful way for small and mid-sized businesses to go from spreadsheets or paper to automated HR software. The goal of BambooHR is to offer unmatched service and free people up to do their work and let the system do all the rest.
BambooHR is a relatively new company with a start up date of 2008. The strength, efficiency, and versatility of the bamboo plant pretty much sums up what this company wants to do for its customers and clients. Essentially an employee tracking tool, one of its claims to uniqueness is a centralized employee data system and streamlined reporting capabilities.
BambooHR fulfills its purpose by helping businesses streamline their many HR needs from hiring, to tracking benefits, 401Ks, training, boosting employee morale, and much more. The solution can either be a nice supplement to an already established professional HR department or it can help a smaller company that has an informal HR staff access professional HR tools. Whatever way one is looking to utilize BambooHR, let's delve further into some of the key features that the service possesses.
Top Features Of BambooHR
Since the primary purpose of BambooHR is to make the entire Human Resource system run as smoothly as possible, it only makes sense that the interface is designed in a simple, crisp and clean manner. The BambooHR interface is relatively easy to follow, which means that really anyone who knows how to operate a computer is able to navigate with ease. There is a nice guiding ribbon at the top of the screen, which is present in order to help users easily navigate through the system. The website is divided up into a number of different subsections including: My Info, Dashboard, Employees, Reports, Files and Tools.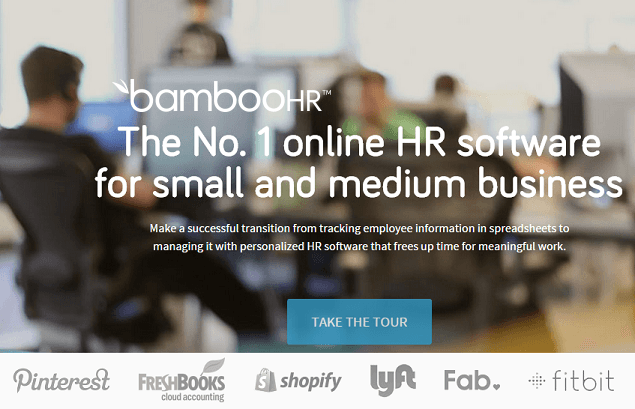 All of these tabs allow the user to conduct and view various tasks and information. Of course like any HR solution, depending on whether you are a manager, VP or employee, access to certain proprietary information such as salaries, hiring dates, will be different depending on rank and role and Bamboo HR can help a company set that up. Another nice part of the system is that it offers an easy way to customize the layout of the app, which allows you to be able to take the service on the go no matter where you are located.
Another nice part about BambooHR is that you are able to customize the dashboard. Each Bamboo user will see his/her own customized dashboard, which you will be able to manipulate and organize as you see fit. You can make the dashboard appear however you would like it to appear. BambooHR dashboards will depict an individual's vacation days and other personal information.

The dashboard is also where users can post company-wide information, earnings reports, upcoming employee off-sites, new product releases, etc. There are widgets that offer up this information and also users can customize their dashboard by dropping and dragging information in the dashboard in a way that is easy for the user to view. Basically, you can make the dashboard your very own and use it any which way that you would like.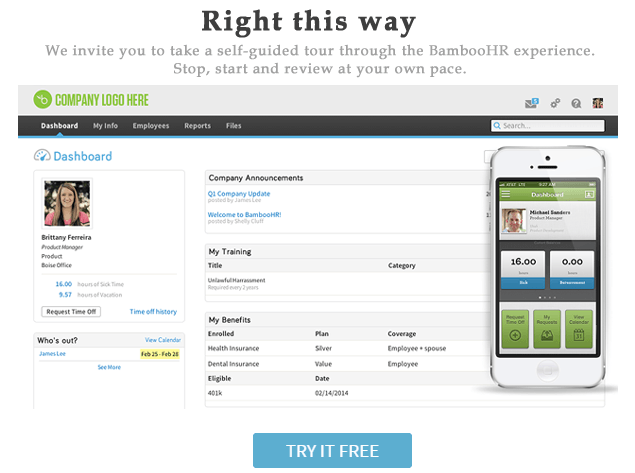 BambooHR makes it easy to create custom fields, tables, and tabs, giving users accurate data on demand. The system tracks everything from education and skills to incidents, certifications and shirt size. Standard or historical tables also add to the system's robust reporting functionality.
Another nice feature of the BambooHR system is how it is offered in a number of different languages. Since the service is worldwide, it's necessary to have it be translated into over five different languages. BambooHR serves customers in more than 70 countries and is available in languages such as: Spanish, Portuguese, German, French/Canadian, and Dutch. This allows not only companies residing in those regions to use their language of origin, but it also expands Bamboo's international reach.
BambooHR Prices
Using the BambooHR service is really quite affordable compared to other competitors in the space. The nice part about the pricing structure of the service is that it is really easily customizable and can fit whatever services you are searching for. Pricing runs from $49 per month for one to ten users and then goes up to $99 per month for 11-25 users. The solution has pricing for larger organizations as well. These prices include $199 per month for up to 100 users to $399 per month for 200 or more users. So as you can see, regardless of the type of business that you own you will be able to use some of the BambooHR services.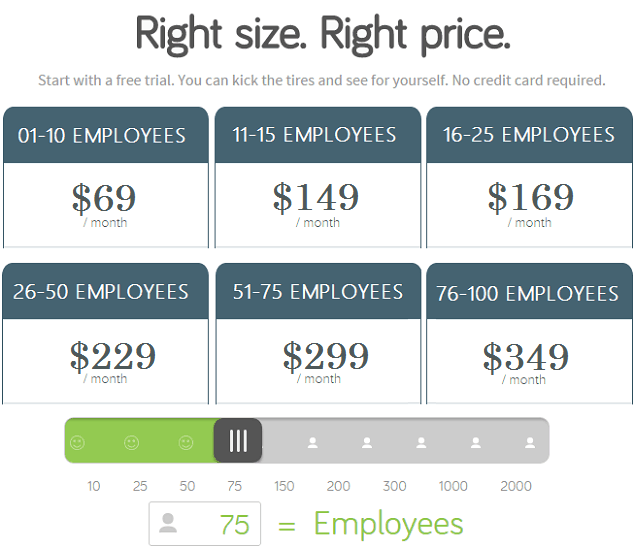 Criticism Of BambooHR
There is much positive acclaim towards the BambooHR service, but there is still a good amount of criticism of how the system is designed. Some of the biggest criticisms of the service is that there is so much content that is able to be housed within the system that it tends to move a little slow and sluggishly. This is likely a server issue and could easily be resolved if the company just did some upgrading in order to help pick up the speed.
Another likely issue could be the Internet connection and speed of the individual person who is using the service. A second main criticism of the service is the max file size limit that is available for those who would like to post documents or upload files to the service. There is a max file size for the system, which can pose issues for companies that have robust or large files that simply won't fit.
Customer Support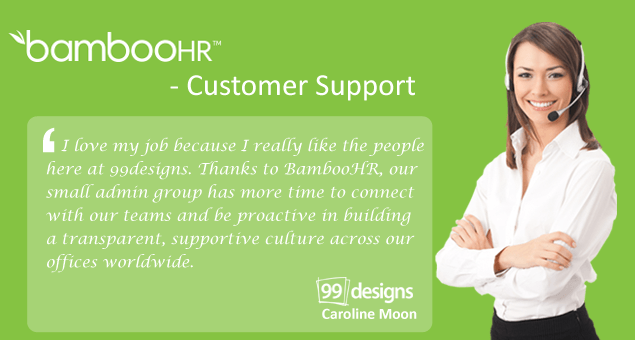 BambooHR emphasizes its ability to make time-consuming tasks more efficient, freeing up needed hours for other projects. There's a good level of employee self-service and email alerts are there to remind people of the need for training. In continuing to live up to the strong reputation that BambooHR has to offer, the company really tries to focus hard on all of the customer service attributes. The customer service offered by BambooHR has received some favorable comments and passes the 24-hour response test. This really says something about the company, since you know that you will be able to trust them and that someone will always be there to help you out when you should require assistance.
Conclusion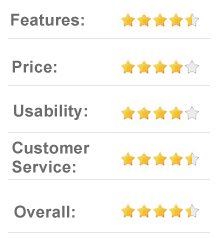 For any small business, it is really necessary to make sure that you have a nicely organized HR portal that will help guide employees through everything that the company has to offer. BambooHR is a fairly robust tool for small businesses that may not have large HR departments or none at all. A lot of the functionality is easy to learn and a business has the option of importing data.
Simply put, BambooHR is an excellent help for many small businesses as it provides the tools you need to offer your business the HR functions one may find in a larger organization.