About Boss Capital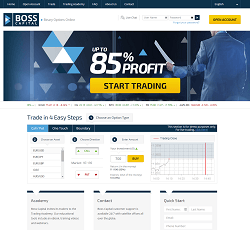 For those looking to trade stocks there are a plethora of outlets on the Internet that can help one achieve this feat. With BossCapital.com, brokers are able to literally trade like a BOSS! Launched in February 2014, Boss Capital is a brand new broker that was designed and implemented to serve English-speaking markets, and especially the currently underserved US market.
The broker was launched as an alternative to Binary Options platforms that fail to cater to the needs of brokers in both the EU and US. Brokers operating out of the EU are currently faced with the very difficult decision of either accepting US clients, or accepting CySEC regulation and certification. But unfortunately not both.
Not surprisingly, many of the most popular global binary options brokers have chosen the regulatory route, which encompasses the larger market, and therefore have dropped US clients and left the US market underserved. Boss Capital has aimed to address this situation by building a brand that would be made especially for the US and other English-speaking markets.

A newbie to the marketplace, Boss Capital offers some key features that will prove to make it a strong competitor in the space. Such trading features include:
Boss Capital is powered by TechFinancials, and you can trade with Boss Capital from anywhere in the world, even the USA. Let's take a deeper dive into some of the key features that are helping launch Boss Capital into a very strong start.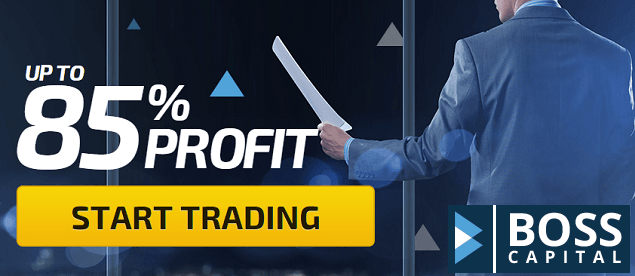 Top Features Of Boss Capital
At first glance, one can see that the trading platform offered by Boss Capital is quite unlike all the other binary platforms that are popping up on the Internet. As mentioned earlier the Boss Capital trading platform is based on the advanced Tech Financials binary options trading platform technology. This technology is currently the only binary options trading platform technology that offers on-site advanced charting and technical analysis tools. There's little doubt that this great innovation will eventually spread throughout this highly competitive industry. But for now, Boss Capital is the only choice for US traders that want this feature. Traders from the rest of the world have a few more options, but still not many.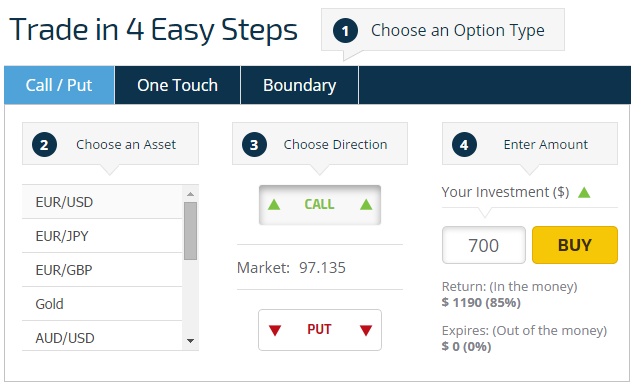 The trading platform offered by this binary trading platform is indeed unusual, but in a very pleasant way. The thing that strikes the clients the most is the beautifully designed charting feature. These charts can help you anticipate profitable trades before they happen, spot trends, and much more. Some of the key charts that Boss Capital provides traders with include: line charts, interactive charts, pop-up charts and legacy charts.
In addition to the great charting and technical analysis features of the Boss Capital trading platform there is an outstanding selection of underlying assets and contract types on which to base and construct your trades. There are currently over 150 tradable underlying assets to choose from (including pairs), and 7 different contract types to trade them with. That is well above the industry average and puts Boss Capital in good company among the top brokers in the business.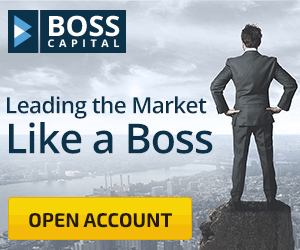 Boss Capital is one of the more progressive brokers in that the platform is extensive and has a lot to offer, including some bonus features that have begun to become more mainstream for the industry. Deposits are of course one of the most easy to use features of this broker. The broker advertises over 40 methods of deposits including the standard CC, Wire as well as multiple on-line wallets like Skrill and MoneyBookers. Accounts can be denominated in a wide range of currencies including USD, EUR, GDP and CAD, AUD among some others.
The payout ratios of the service are also quite generous. These payouts vary from around 60% to 110% depending on the contract types. In the interface, the exact payout can be seen towards the right side of the trading platform. Traders should be aware that the ratio changes constantly according to the market fluctuation, but this is the case no matter the platform one is using.

Boss Capital Prices
This broker does not require a large monetary commitment to use the service. Minimum deposit is as low as $1,000, and the maximum is $5,000. The membership level comes in three different tiers – Bronze, Silver and Gold. Depending on the service selected will also affect the services that one also receives. Of course, the more you spend, the more features you will be able to access on the site. There is also a VIP account for customers depositing $100,000 or more.
Another great thing about the Boss Capital service is how easy it is to withdrawal your earnings. Withdrawals to credit card can only be made to the same card that was used for depositing, and limited to the original deposit amount.
There are no maximum or minimum withdrawals for other methods including wire transfers. There are also no fees besides those that may be charged by your bank for receiving the wire. Withdrawals can be made at any time and subject only to ID verification and bonus rules if you have accepted one.
Criticism Of Boss Capital
The Boss Capital service is still very new to the marketplace, so criticism is minimal. There is currently no mobile trading platform, which can be a bummer for a binary trader who is looking to keep up with their portfolio even while on the go. This is likely a feature that will be coming shortly as the platform continues to grow and mobile devices strengthen in popularity.

Customer Support

This is a respect in which Boss Capital really does stand out from the vast majority of binary options brokers. The service provides customer support 24 hours a day from Monday to Friday. The service also has a live chat function for instant assistance and traders can also get in touch via e-mail or telephone and as such has a section on the site dedicated to both of these. In addition, the site also includes a frequently asked questions section, which can be beneficial for traders who may have questions that are more common.
The site prides itself on getting back to users within a timely manner and assures that people will receive a message or a call back within 24 hours from when the initial inquiry or request is put into the system.
Concluding Thoughts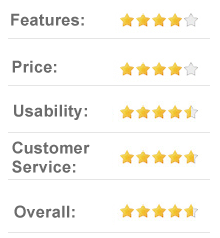 Boss Capital is definitely worth checking out. There are hundreds of players in this field, and the vast majority are scam artists, but Boss Capital is 100% legitimate. This broker stands out thanks to their professional service and excellent trading features. Boss Capital makes customer service a top priority, offers traders numerous assets and types of trades, and has a great website which is easy to navigate and offers a ton of educational resources.
Although the service is new to the market, it makes binary trading simple and fast. The service offers trading in as little as 60 seconds and allows users the ability to gain up to 85% profit. The service is also easy to navigate and contains overall robust trading features including graphs and other educational tools. It is clear that the service is trying to stand out in the marketplace by offering certain services and offers that are not obtainable by competitors in the marketplace.
So don't waste another minute. If you're looking to get into some online Binary Options trading, Boss Capital should not be overlooked. Check them out, and enjoy trading Binary Options trading like a BOSS!